Best Designer Bags More Than A Fashion Trend
Few designer handbags have the ability to outlast the ebb and flow of fashion fads. They are more than just decorative accents; these classic works of art have stood the test of time. These styles, from the iconic Gucci Jackie Bag to the cutting-edge Loewe Puzzle Bag, have not only endured, but come to represent the very definition of fashion itself. In this investigation, we pay tribute to the sixteen best designer bags that have endured the test of time, winning the hearts of people in fashion and never going out of style.
16 Curated Best Designer Bags According to Bagover Editors
Here are the best designer bags that are worth every penny, thanks to their iconic status– in no particular order.
1. Gucci Jackie Bag
As a symbol of everlasting elegance, the Gucci Jackie leather shoulder bag is an undisputed classic of high fashion. It was first released in the 1950s and was called after Jacqueline Kennedy Onassis because of its classic curving silhouette and signature piston closure, both of which continue to captivate today. This Gucci bag is a must-have item for people who love a blend of classic charm and contemporary allure, thanks to its skillful construction from a variety of luxury materials and the addition of the distinctive Gucci insignia. The Gucci Jackie Bag has been a best-seller is on the best designer bags list, and for good reason: it's a timeless classic petite bag.
2. Céline Luggage Tote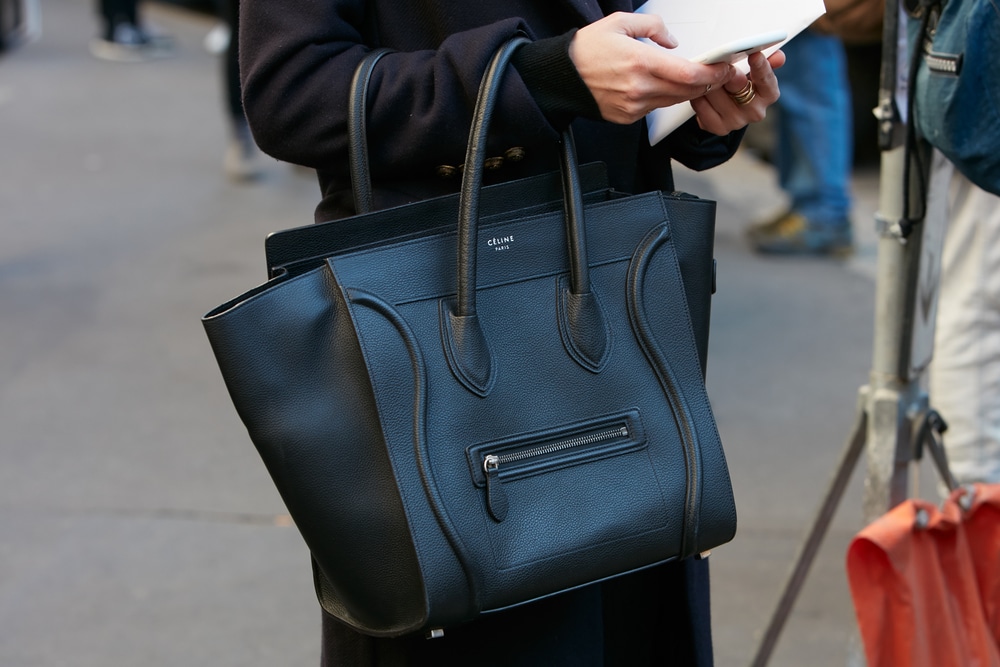 The Céline Luggage Tote, a model of understated luxury, has become an iconic accessory. It has a minimalistic design that may easily outlive passing fashion fads due to its sharp angles, strong silhouette, and unique front zip detailing. This tote is the perfect combination of form and function; it is beautifully crafted from high-quality materials and thoughtfully designed. More than just a practical accessory (always on best designer bags lists), the Céline Luggage Tote has become an icon of timeless chic because to its ability to perfectly capture the brand's signature subtle elegance.
3. Dior Lady Dior Bag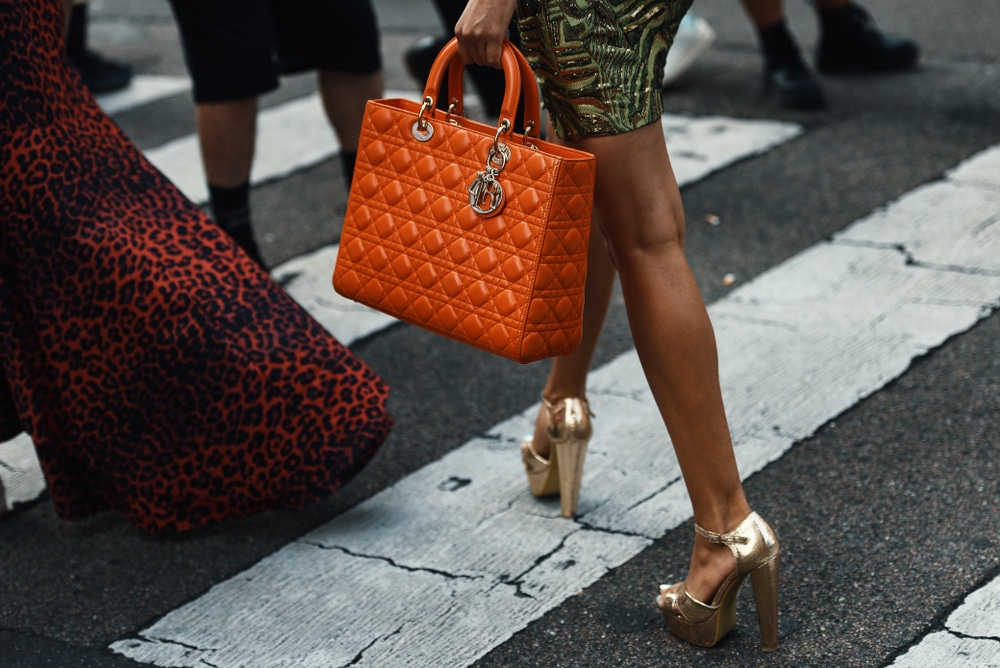 Elegantly encapsulating the spirit of contemporary luxury is the Dior Lady Dior Bag. Since its debut in 1995, its classic design has been a hallmark of elegance thanks to the brand's signature quilted pattern and strong top handles. The bag's name, which was inspired by Lady Diana, gives it more charm and significance. The Lady Dior Bag, epitomizing the brand's legacy and superb craftsmanship (always on best designer bags lists) , is painstakingly created from the finest materials and is often embellished with the famous Dior charms found on many Dior bags.
4. Fendi Baguette Bag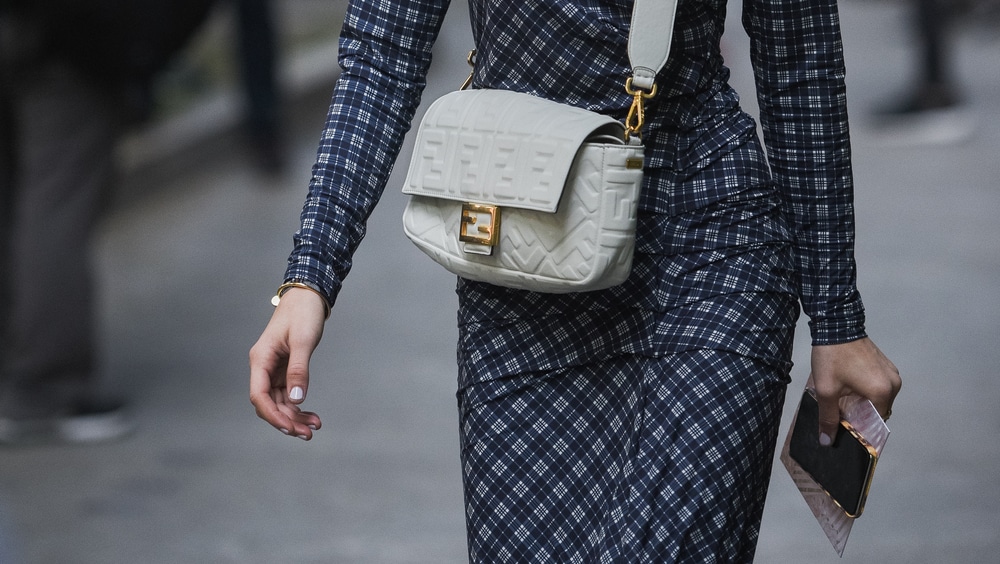 The Fendi Baguette Bag was an instant classic shoulder bag in the late '90s and early '00s, and it continues to be a style symbol today. The Baguette Bag is a tribute to the fine art of condensed luxury, with its small size and unusual design. It is a statement piece that can be worn from day to night because to its creative design, which is commonly emblazoned with Fendi bags distinctive FF insignia. The Fendi Baguette Bag is a timeless item because of how well it encapsulates the essence of modern fashion with its innovative design and practical use, perfect for the best designer bags list.
5. Louis Vuitton Speedy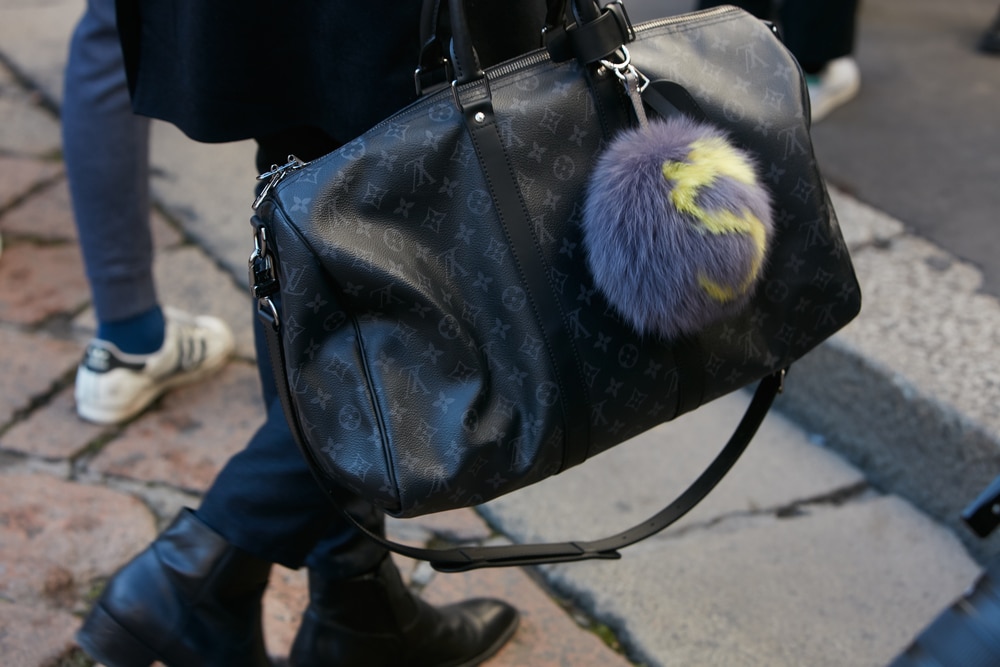 Timeless in its elegance, the Louis Vuitton Speedy has been a staple of the fashion industry since its debut in the 1930s. Its circular, monogram canvas exterior, leather trim, and high-end reputation make it an easily recognizable status symbol (always on best designer bags lists) . The Speedy's adaptability is unparalleled, since it can be worn with ease to both casual and formal events. This Louis Vuitton bag is more than simply a bag; it's a treasured relic by Louis Vuitton.
6. Givenchy Antigona Bag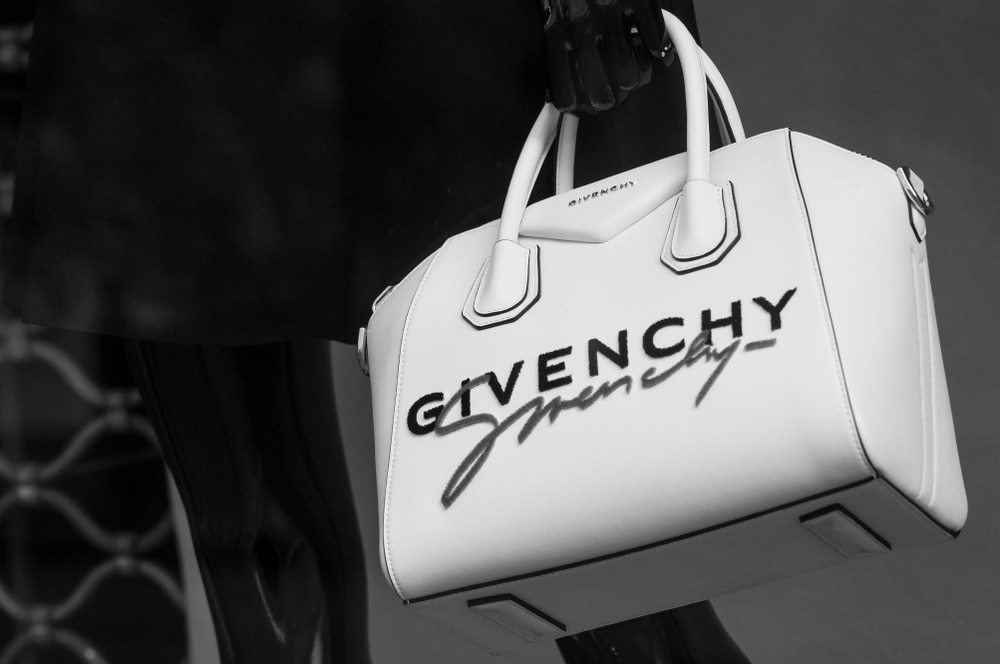 The Givenchy Antigona Bag is a work of art because of the way in which it combines cutting-edge style with classic elegance. Its strong lines and angular detailing give off an air of authority and self-assurance. The Antigona Bag, made from high-quality materials and emblazoned with Givenchy's signature triangular logo, is a stunning example of the brand's dedication to precision and skill. The Givenchy Antigona Bag has become a must-have item for people who are looking to strike a balance between modern and traditional aesthetics. While this bag is not everyones choice to be on the 'best designer bags' list, it's still an icon from the brand- possibly it's longest reigning iconic bag too!
7. Dior Saddle Bag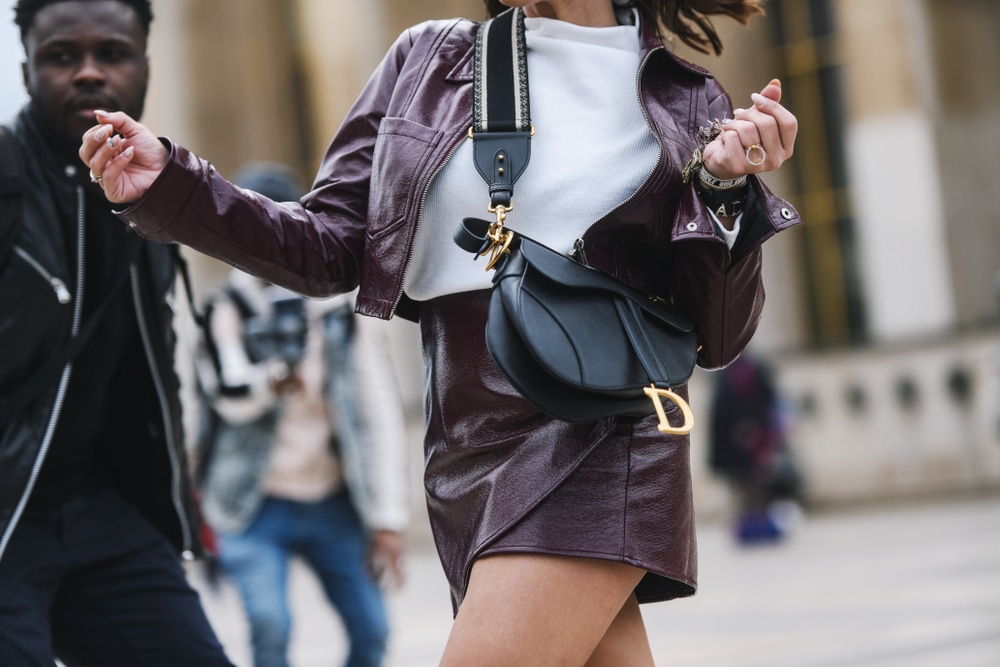 The Dior Saddle Bag is a symbol of the bold fashion trend of retro chic, as it expertly blends classic style with modern flair in a shoulder bag. Its unusual equestrian-inspired form and trademark 'D' charm make a bold statement, and it was first launched by John Galliano in 1999. Thanks to Maria Grazia Chiuri, the Saddle Bag is once again a highly sought after item (always on best designer bags lists) thanks to its distinctive silhouette and elaborate embroidery. Dior's ability to give timeless pieces a modern twist is on full display in the form of the Saddle Bag, which comes in a variety of materials and patterns and is hand-made to exacting standards.
8. Hermès Kelly Bag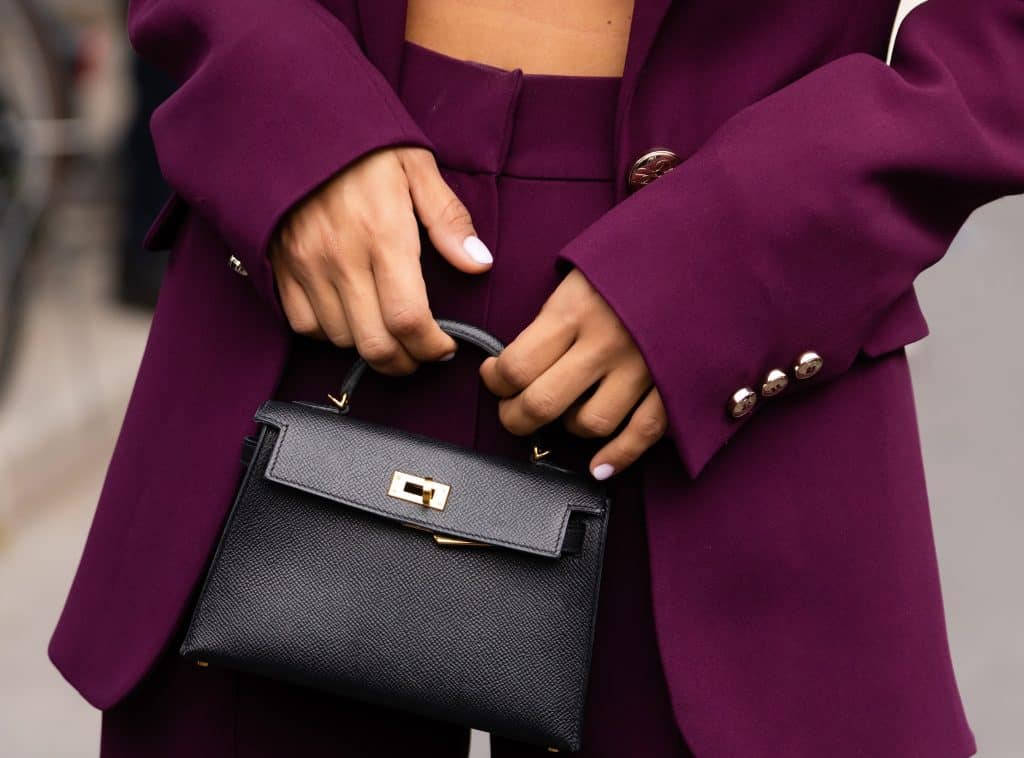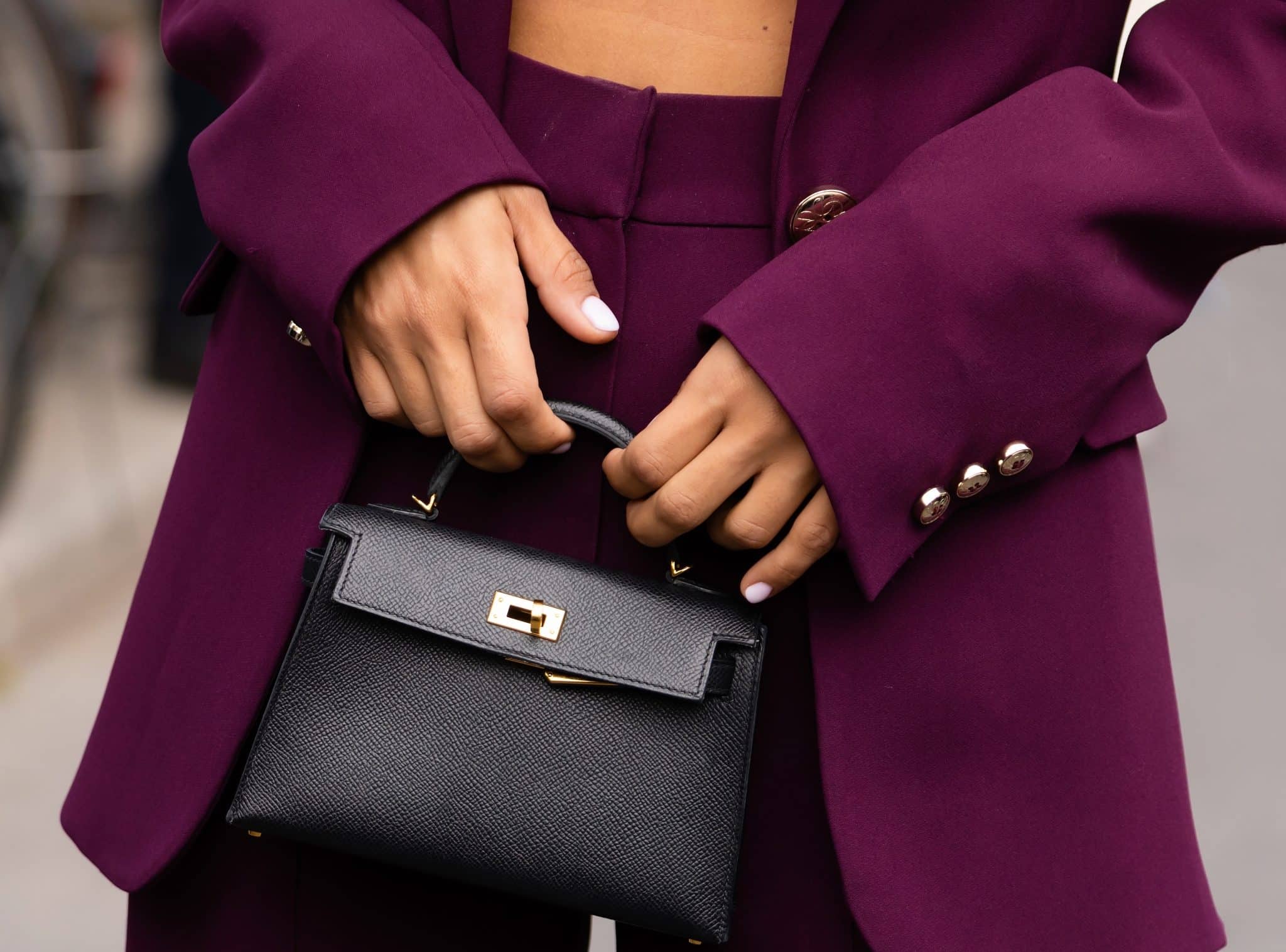 Timeless in its elegance, the Hermès Kelly Bag is a masterpiece that has captivated the high fashion industry since its introduction in the 1930s. The Kelly Bag is timeless in its refined elegance thanks to its structured design, clean lines, and signature turn-lock closure. It is one of those shoulder bags that is a luxurious keep forever bag. Each Kelly Bag is a representation of experienced artisans' attention to detail and the quality of the materials they use. The Hermès Kelly Bag has been a symbol of opulence and refinement for decades, and its popularity shows no signs of abating.
9. Valentino Rockstud Spike Bag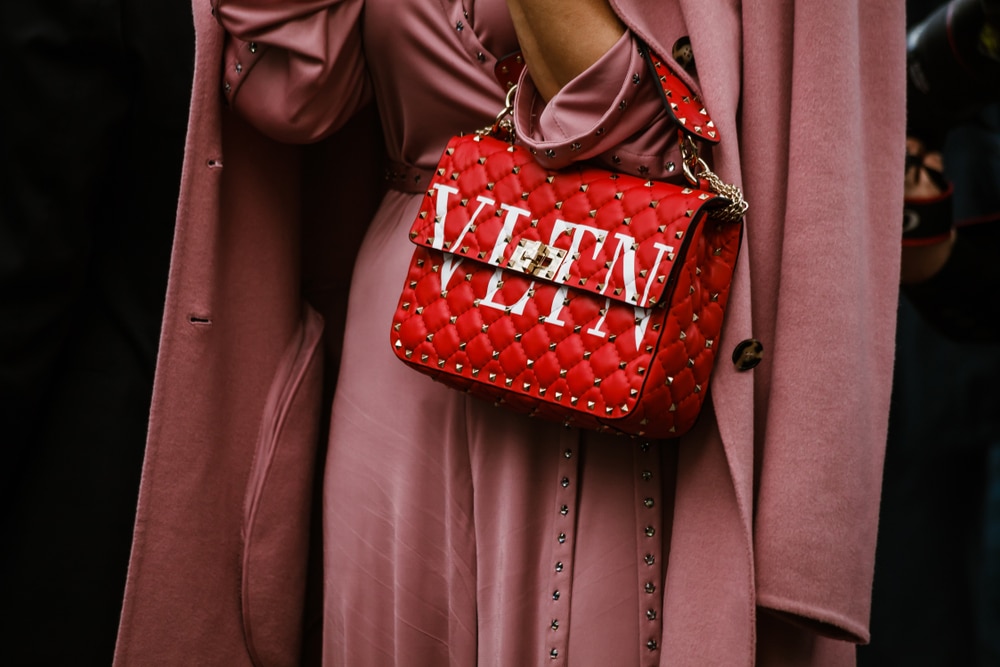 The Valentino Rockstud Spike Bag is a contemporary masterpiece that breaks new ground in the realm of high-end designer handbags with its unique combination of punkish edginess and luxurious allure. This bag, with its signature pyramid studs, makes a strong proclamation of individuality and sophistication. Its quilted style and removable chain shoulder strap strike a nice balance between modern and classic, making it a useful accessory for a wide range of situations. The Valentino Rockstud Spike Bag is an epitome of modern luxury with a touch of edginess, thanks to its meticulous construction and trademark embellishments.
10. Prada Galleria Bag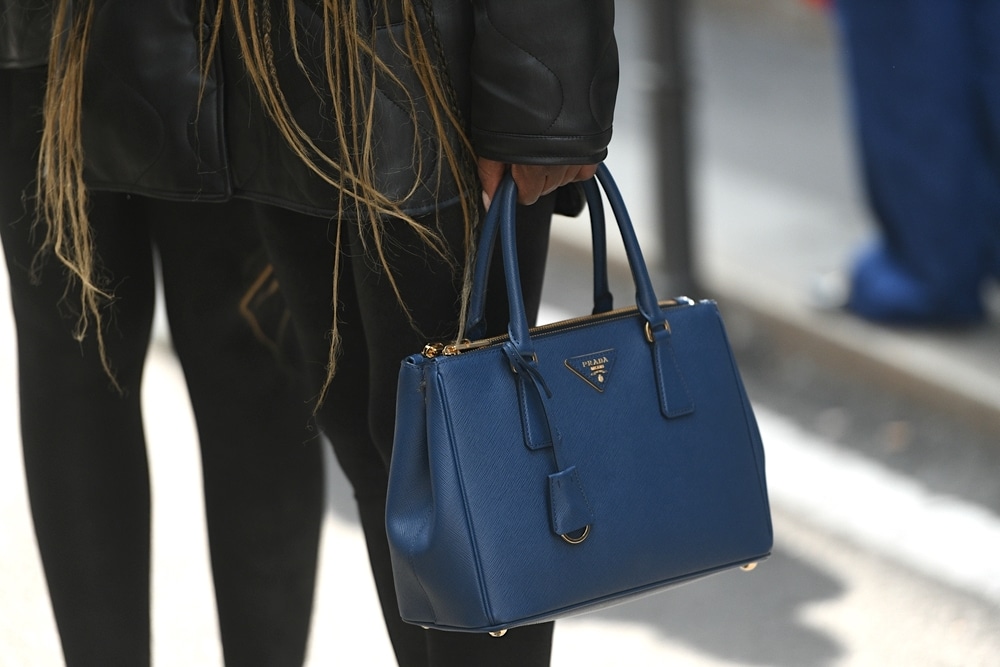 The Prada Galleria Bag, an icon of discreet elegance, is a prime example of how minimalism and fine craftsmanship can harmoniously coexist. This bag is perfect for going from day to night thanks to its timeless design, roomy interior, and distinctive triangle brand plaque. The Galleria Bag is made from high-quality saffiano leather, demonstrating Prada's commitment to excellence and ensuring the tote bag will last for years. The Prada Galleria Bag is a timeless classic for a reason: it looks great and can carry all your essentials in style.
11. Goyard St. Louis Tote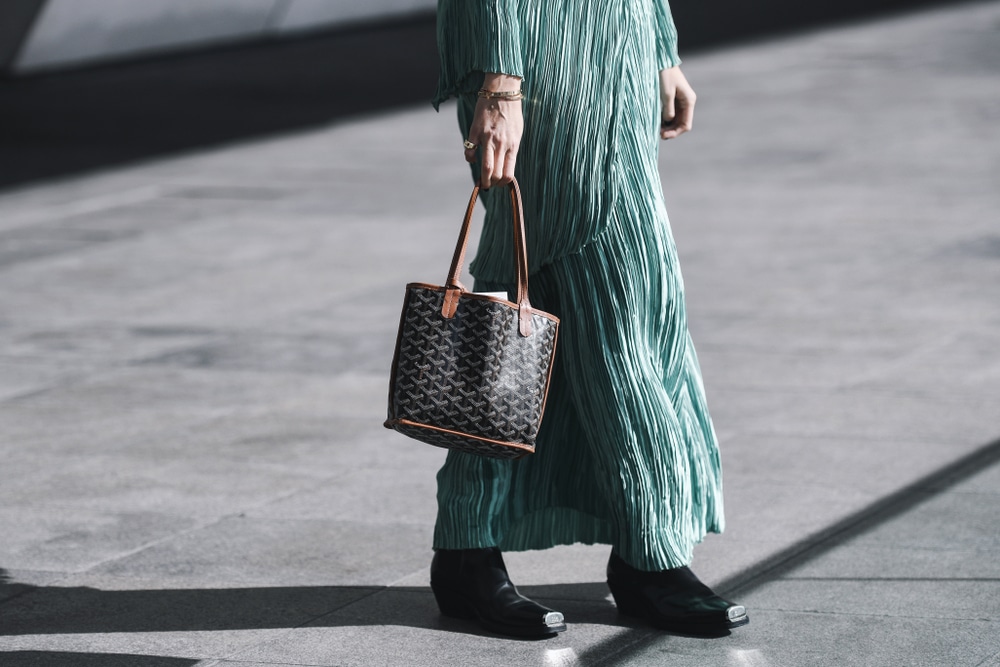 The Goyard St. Louis Tote, an emblem of understated luxury, has a one-of-a-kind combination of tradition and innovation. Goyardine canvas, hand-painted with the label's trademark chevron pattern, is instantly recognizable as a symbol of enduring quality. The Goyard St. Louis Tote's sleek silhouette and roomy storage make it a convenient carryall for work, school, or weekend trips. This tote bag continues to be a sought-after accessory for best designer bags and style connoisseurs because it is a mark of understated sophistication and superb craftsmanship.
12. Saint Laurent (YSL) Kate Bag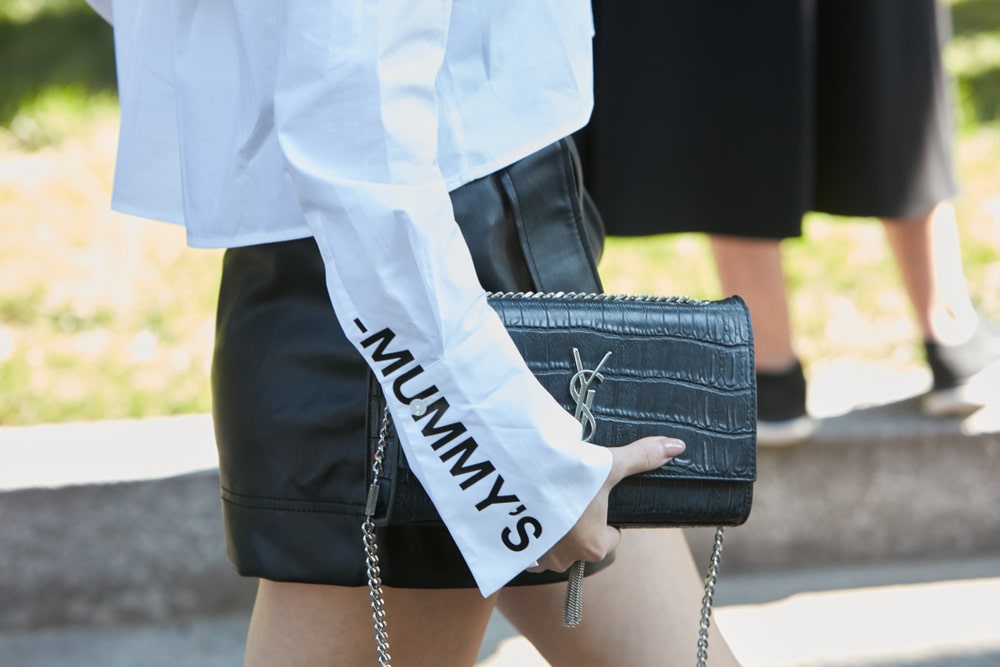 Like a beacon of polished splendor, the Saint Laurent (YSL) Kate Bag emanates an aura of modern luxury with a touch of timeless elegance. Its minimal form and signature YSL monogram make a striking fashion statement that can go from an everyday bag to night with ease. This designer crossbody bag exemplifies YSL's dedication to great craftsmanship and attention to detail by being made from high-quality fabrics and coming in a variety of colors and textures. The Saint Laurent Kate Bag, whether carried on the shoulder or as an evening bag, is a classic accessory that never goes out of style.
13. Dolce & Gabbana Sicily Bag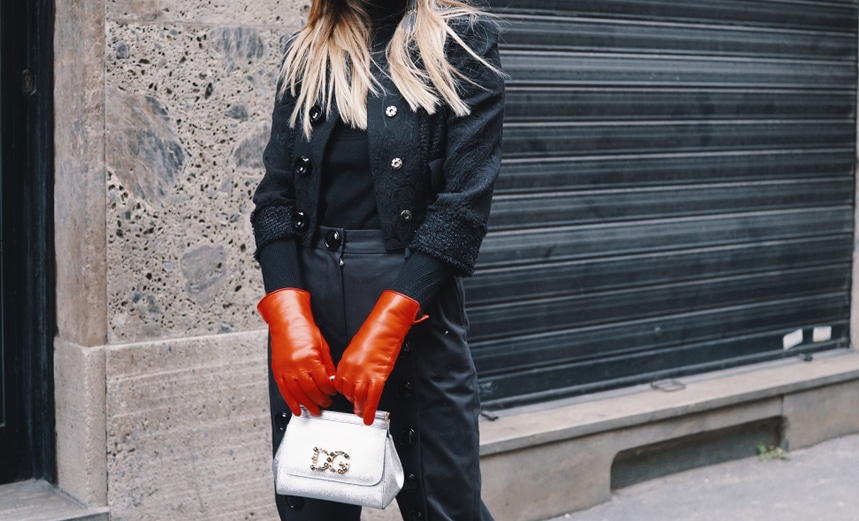 The Sicily Bag by Dolce & Gabbana is a classic example of Italian design and craftsmanship that will never go out of style. This handbag, which takes its cue from the natural splendor of the Mediterranean setting from which the label originated, boasts elaborate decorations, vivid hues, and a structured form. The Sicily designer bag is a versatile accessory that can be worn with a wide range of looks thanks to its luxury construction and signature D&G emblem. The Dolce & Gabbana Sicily Bag is a classic example of the label's dedication to style and luxury, thanks to its combination of antique details and contemporary lines.
14. Loewe Puzzle Bag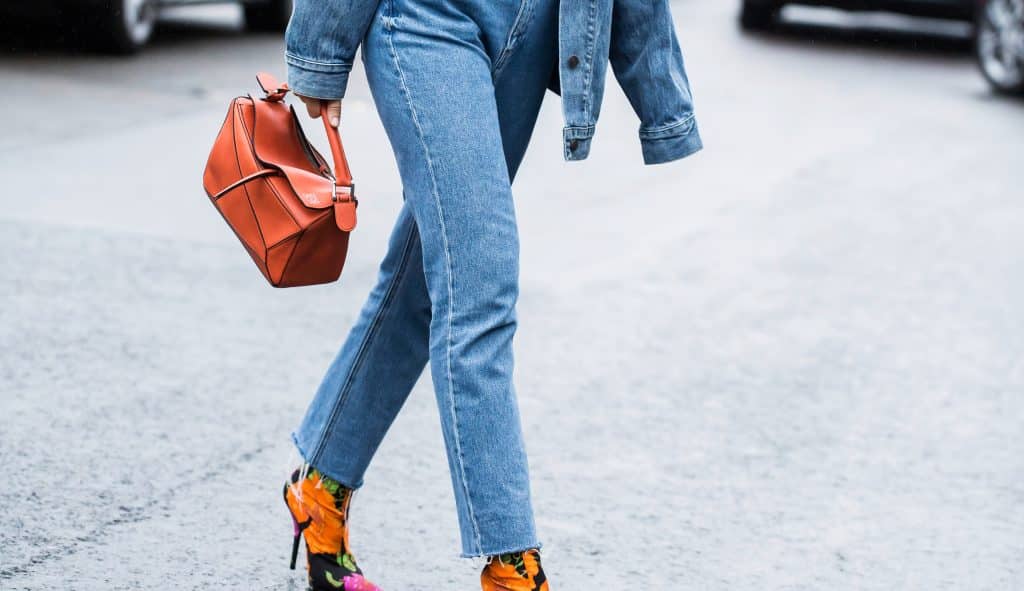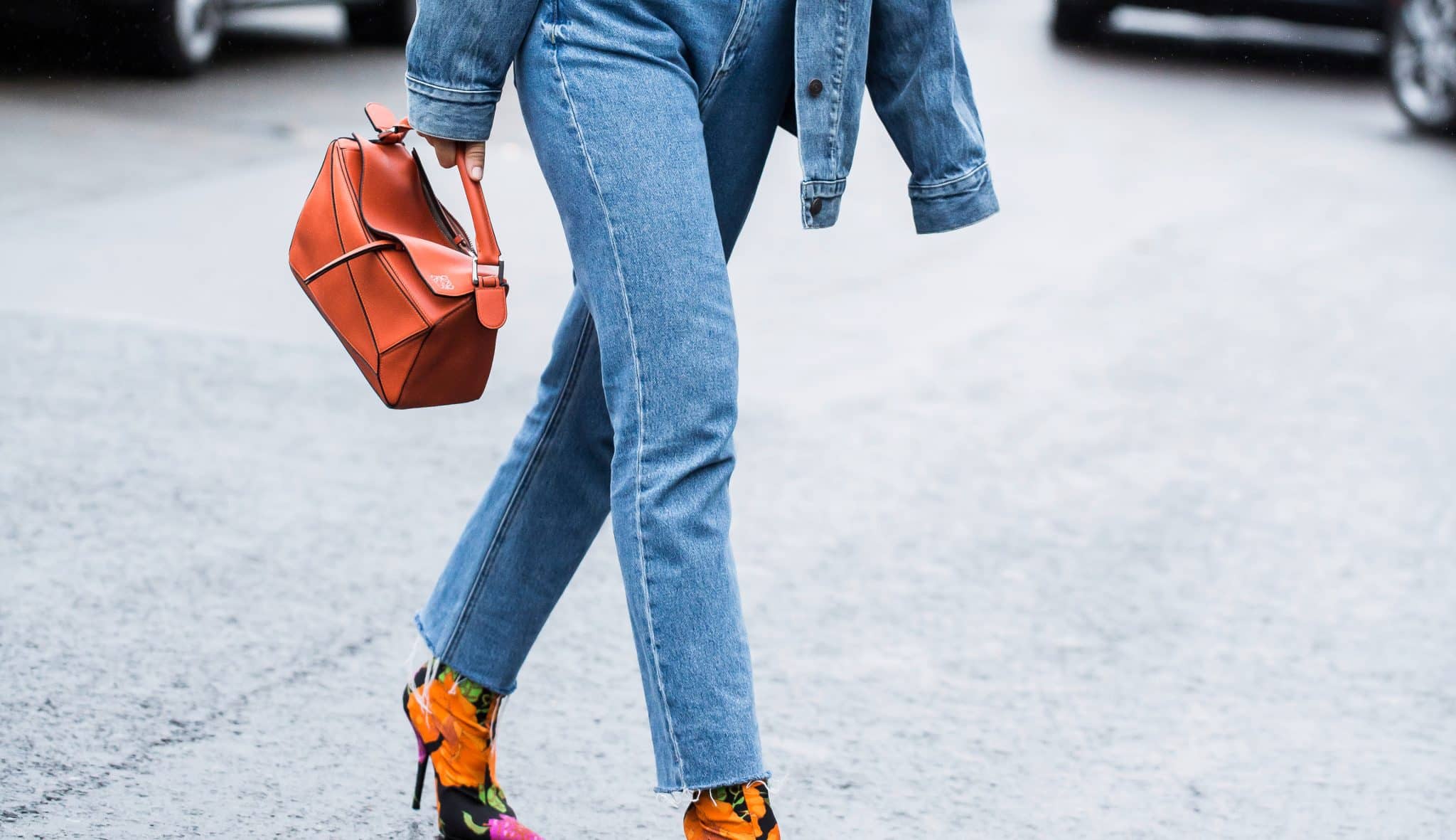 The Loewe Puzzle Bag is a symbol of cutting-edge design because of its unusual geometric panels and adaptable structure. This designer handbag, made with high-quality leather and painstaking attention to detail, is a perfect example of Loewe bags commitment to modern design and expert craftsmanship. Its versatility and adaptability to different situations are highlighted by the fact that it may be carried in two very different ways: as a shoulder bag or as a clutch. The Loewe Puzzle Bag, with its artistic attractiveness and practical charm, is an icon of modern luxury that continues to captivate shoppers and collectors on all best designer bags lists.
15. Hermès Birkin Bag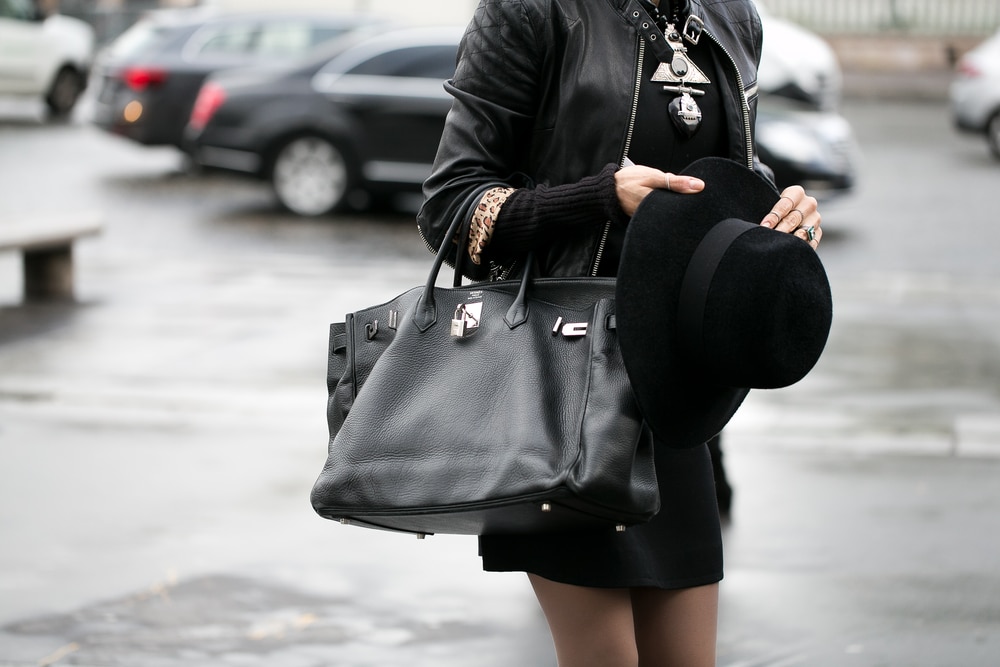 Since its birth in the 1980s, the Hermès Birkin Bag has been an unrivaled symbol of luxury and exclusivity, and it has remained the embodiment of ageless elegance. Every Birkin Bag exemplifies the perfect synthesis of luxury and handiwork thanks to the artisans' painstaking attention to detail. Its rigid silhouette and trademark lock have made this designer handbag an instant classic, and they never cease to catch the eyes of fashionistas around the world. The Hermès Birkin Bag, a timeless statement item and always on best designer bags lists, that bears witness to the house's tradition of outstanding workmanship, is adorned with the best fabrics and, oftentimes, superb hardware.
16. Chanel Classic Flap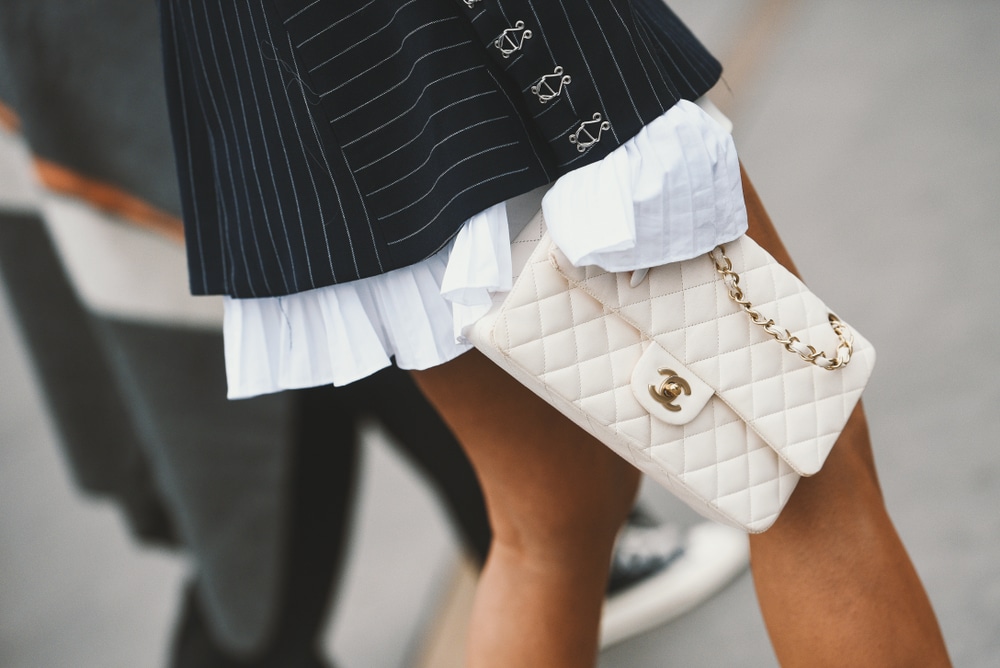 Since its introduction in the 1920s, the Chanel Classic Flap has been a staple of high fashion thanks to its iconic symbol of sophistication and everlasting charm. This designer bag is known for its quilted design, CC clasp, and chain shoulder strap, all of which combine to create a look that is both classic and contemporary. The groundbreaking vision of Coco Chanel is encapsulated in this Chanel bag, which is available in a variety of sizes and materials and is crafted with meticulous precision. The Chanel Classic Flap designer bag has become an icon of high fashion thanks to its capacity to remain relevant across decades and suit a wide range of looks (always on best designer bags lists).
These best designer bags are a constant in a trend-driven society
These sixteen designer handbags have stood the test of time in the ever-changing fashion industry. The Hermès Birkin and the Dior Saddle bag are just two examples of the high-quality workmanship and forward-thinking design that each label is known for. These designer handbags not only complement outfits, but also tell tales of classic style, refined craftsmanship, and enduring opulence. Trends come and go, but these timeless works will always stand out as examples of what's to come in fashion as the best designer bags.