When it comes to designer handbags, there are many options out there. However, finding an affordable and functional luxury bag definitely takes some research. That said, often, people tend to get more use out of are designer crossbody bags thanks to their quality and ability to stand the test of time.
Thus, to help you pinpoint the right designer messenger/camera bag for your needs and budget, here's a quick overview of the best crossbody bags and designer messenger packs, in addition to our top designer crossbody bag purses under $1,000 list.
Our Best Crossbody Bags Quick Pick List
That said, to ensure that you select the right brand-name messenger/crossbody purse for yourself, here are the top 15 best crossbody bags and messenger designer purses that made our quick picks list.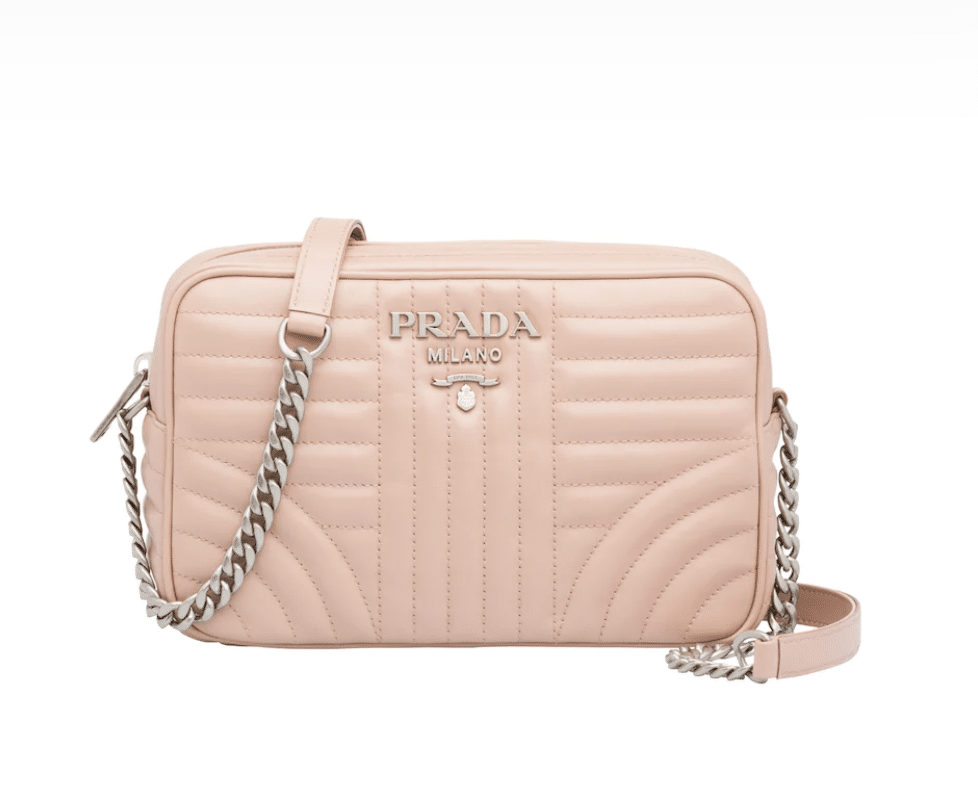 Prada Diagramme Crossbody Bag
Another Prada messenger bag, the Diagramme has a Matelassé quilting for an added elegant look and feel. This crossbody bag is made in Italy and is comprised of calfskin. Designer bag highlights include an adjustable strap, a dressier or more formal look, a top zip closure, an optional chain, a wall pocket, and a logo-jacquard lining. This handbag's dimensions are 7 cm L x 13.5 cm H x 21 cm W.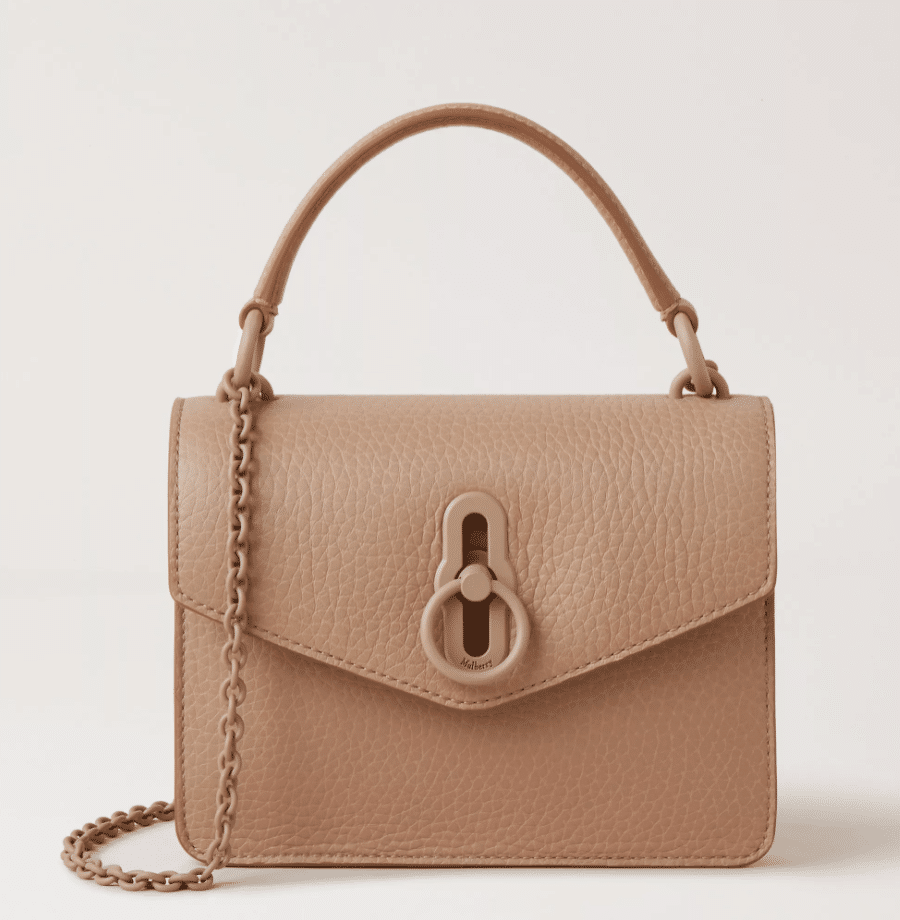 Mulberry Amberley Crossbody Bag
This messenger/crossbody bag has a classic equestrian styling, a stunning saddle silhouette, and ring hardware. The Rider's Lock clasp is reminiscent of the metal detailing on horse bits and bridles— a modern interpretation of Mulberry's iconic Postman design. This bag you won't find on many best crossbody bags lists as it is many times overlooked! But deserves all the praise. Bag details: a turn-lock flap closure, an adjustable strap, a wall pocket, and imported leather.
Valentino Garavani Mini Rockstud Leather Envelope Crossbody 
This elegant messenger bag has Valentino Garavani signature polished rock studs, a sleek envelope silhouette, and is made from high-quality calfskin. This high-end crossbody bag is suspended from a link strap and is the perfect size for essentials. Handbag details include a magnetic-snap flap closure, a custom crossbody strap, an exterior slip pocket under flap, and three inside card slots.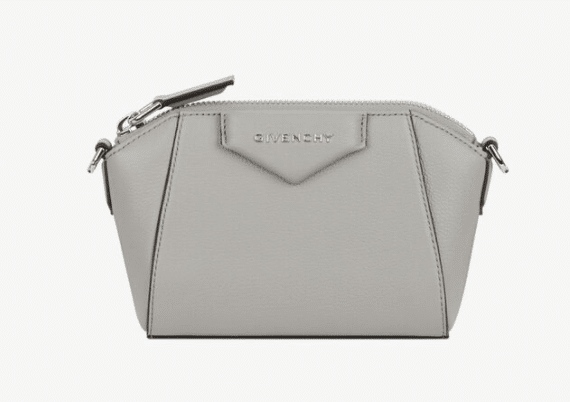 Givenchy Nano Antigona Sugar Leather Messenger Bag
Made of richly grained sugar leather, this scaled-down take on Givenchy's iconic bag retains its larger sister's trapezoid silhouette and detailing. A few designer bag highlights include a top zip closure, a quality removable, adjustable crossbody strap, a roomy wall pocket, and is made from Italian leather.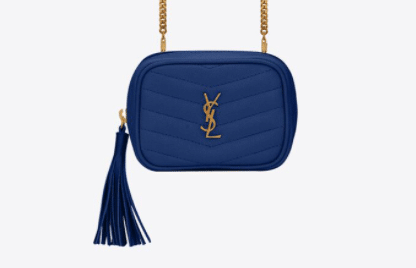 Saint Laurent Baby Lou Quilted Leather Micro Crossbody Bag
Inspired by a vintage camera bag, this tiny-scale calfskin crossbody takes a bold turn with matelassé chevrons and a swingy tassel at one side. Notable micro crossbody bag details include a top zip closure, a crossbody strap, and a beautiful yet minimalistic Italian design.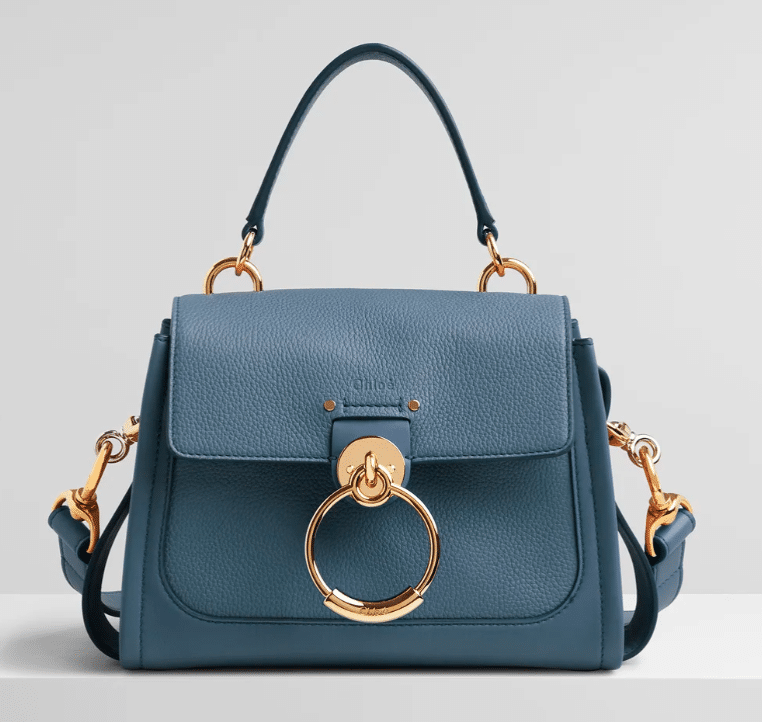 Chloé Mini Tess Leather Day Bag
This version of the Tess bag retains its signature pierced ring hardware, while moving into fresh-style territory with a slim, compact, oblong-shaped silhouette. Here, an exterior pocket with a tab closure is designed specifically to secure your belongings. Other notable crossbody bag features include a magnetic-snap flap closure, a removable chain, additional exterior pockets with snap-tab closures, and genuine leather made in Spain.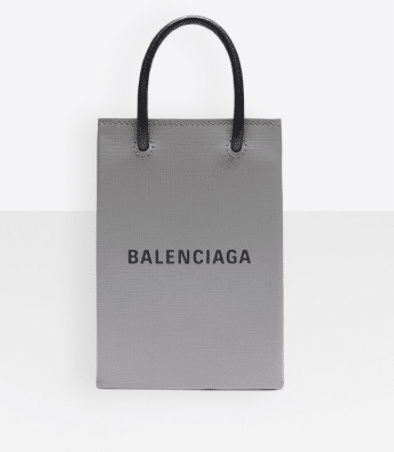 Balenciaga Shopping Leather Crossbody Phone Bag
Based on Balenciaga's stores' shopping bags, this logo-branded crossbody makes every day feel like you're treating yourself or indulging in self-care. The textured finish of the leather is meant to mimic paper to play up its retail inspiration further. Noteworthy details include a magnetic snap closure, an expansive inside card slot, top handle strips, a sturdy crossbody strap, and high-end leather fabric/material made in Italy.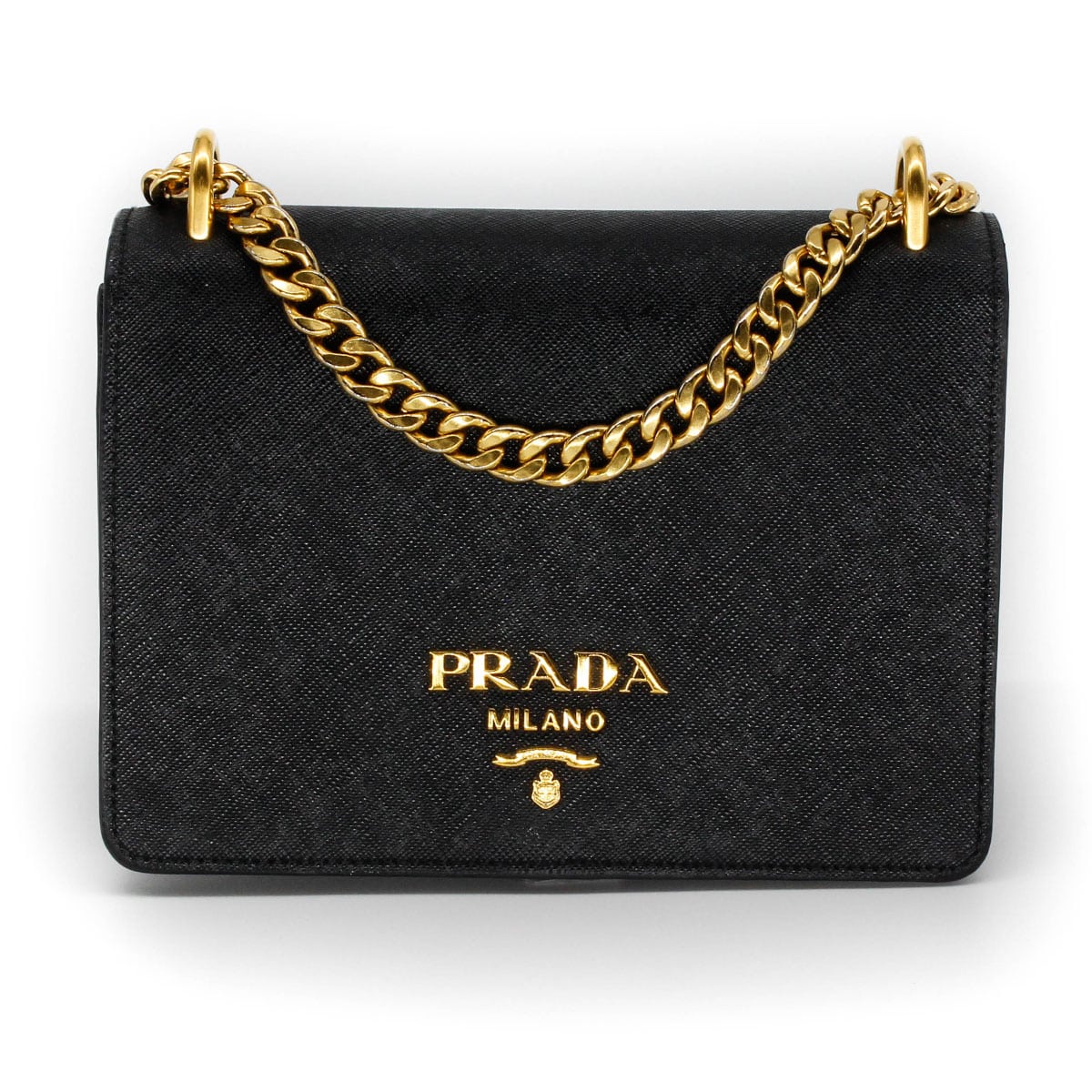 Prada Saffiano Crossbody Bag
A messenger bag with understated elegance, the Prada Saffiano purse is beautifully crafted in Italy and fashioned from calfskin with gleaming gold-tone hardware and an embossed logo on the front. Prada is always on best crossbody bags lists, mainly for their competitive pricing but mostly for their incredibly durable saffiano leather! Notable bag features include a magnetic flap closure, an adjustable shoulder bag string, a spacious wall pocket, and quality Italian Saffiano leather.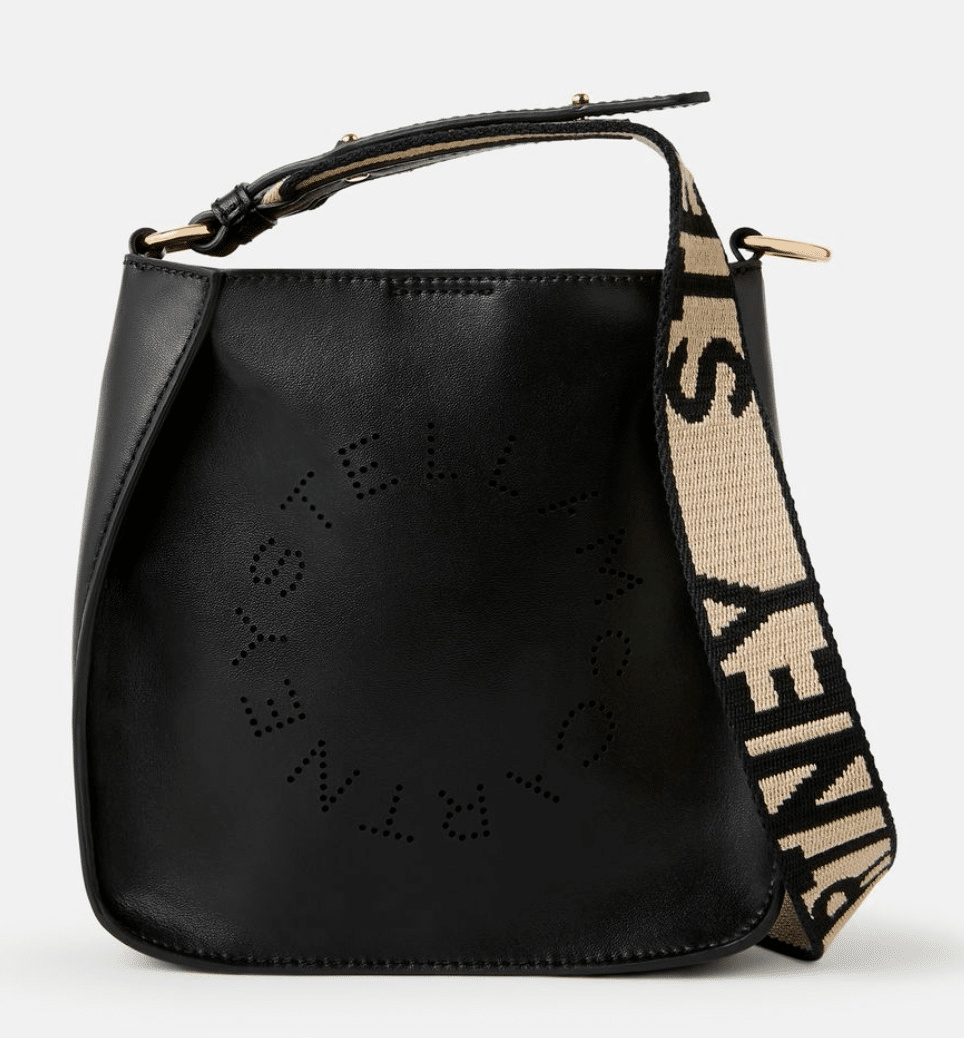 Stella McCartney Logo Alter Nappa Faux Leather Crossbody Bag
Bag features include a magnetic snap-tab closure, pockets, and a thick branded strap. This crossbody purse was made in Italy and has an attractive perforated logo, a jacquard webbed strap brand, and is comprised of cruelty-free and eco-friendly faux leather.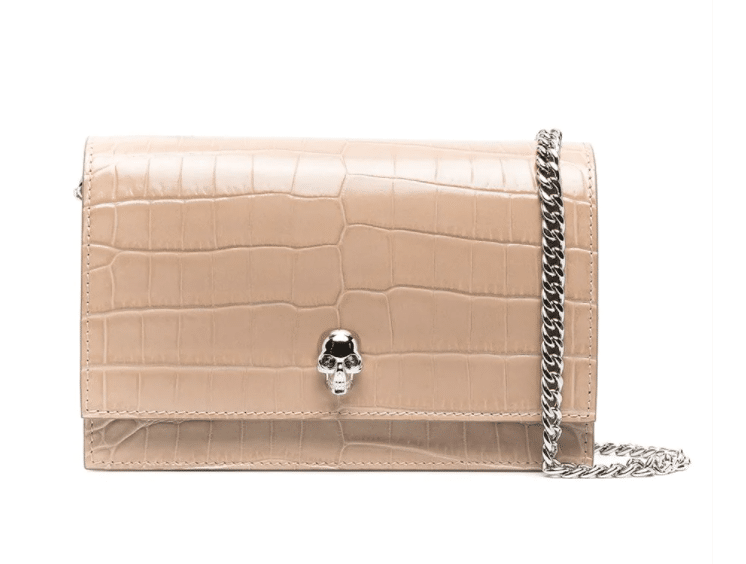 Alexander McQueen Mini Skull Croc Embossed Leather Crossbody Bag
A grinning skull with twinkling crystal eyes adds signature Gothic charm to a croc-embossed bag that can be carried in hand or with its gleaming chain strap. Remarkable bag features include a magnetic snap-tab closure, a drop-in strap, an inside card slot, and a structured silhouette with a level base.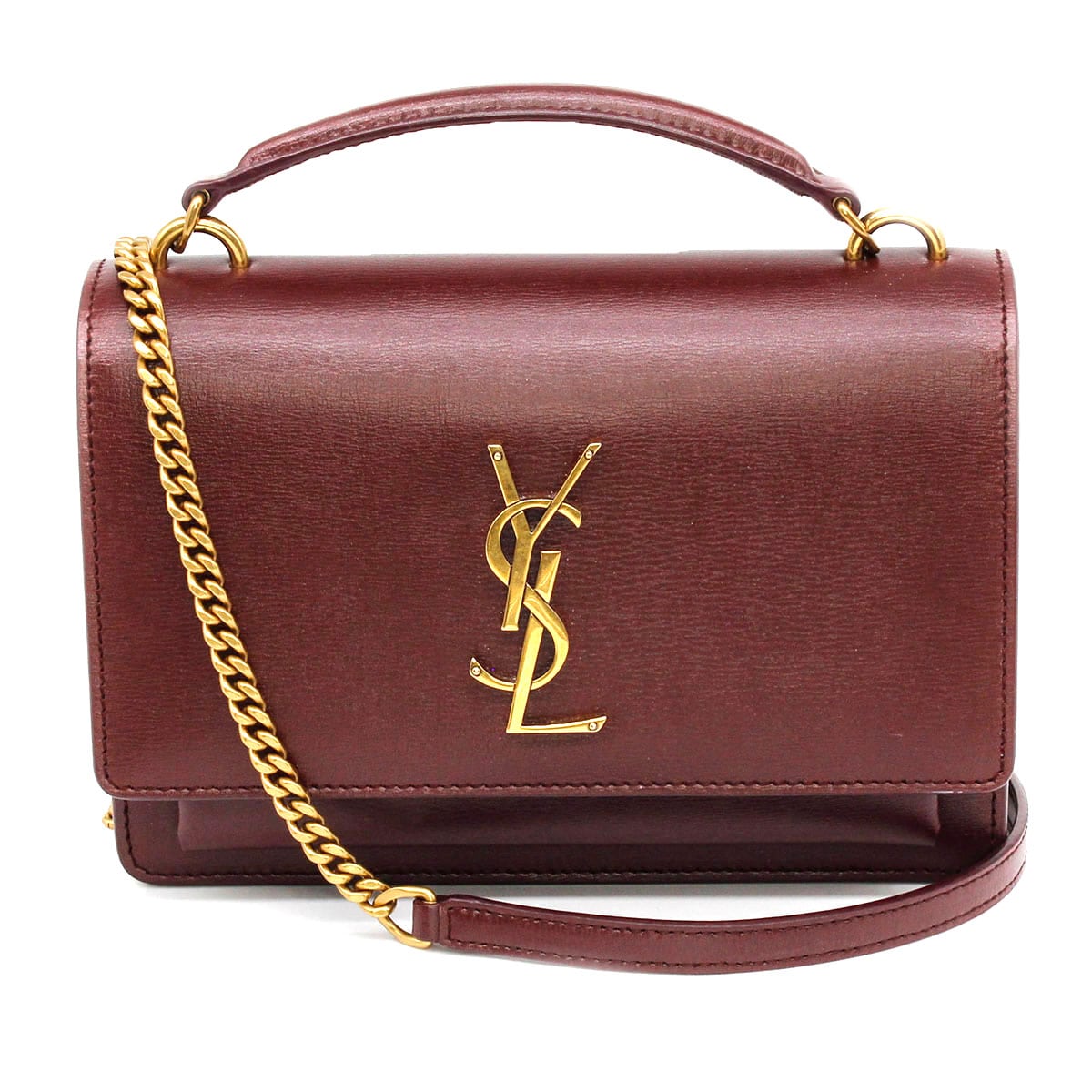 Yves Saint Laurent Small Sunset Chain Wallet
A YSL logo embellished crossbody in the classic Saint Laurent Sunset shape. A removable shoulder strap allows you to wear the structured pouch however you want—over your shoulder, in your hand, or even replace the chain to change up the look. Here, you'll find a magnetic snap-tab closure (anti-theft), a removable pull-through chain, and a genuine leather exterior. The gold hardware is in a beautiful aged color to suit both elegant and casual occasions. YSL is rarely on best crossbody bags lists, so snatch one up if you see it under 1000!
Burberry Anne Phone Crossbody Bag
A functional and essential tech-lovers dream, this phone crossbody bag is ideal for running errands or travel. It allows you to keep your cards and/or phone close in a slim bag covered in classic Burberry checks and furnished with a convenient, svelte shoulder strap. Noteworthy details include four exterior card slots, leather/polyurethane material, a snap-tab closure (anti-theft), and imported leather.
Why Crossbody Bags Are Popular
For instance, a messenger or the perfect crossbody bag tends to be extremely versatile. In fact, there aren't too many handbags out there that offer such flexibility. Not only do these types of bags come in many colors, shapes, styles, and sizes, but they also provide different levels of functionality.
In other words, you can own multiple crossbody or messenger bags, and they will each have their own purpose in your day-to-day life. Yet, these same products can easily adapt to a new purpose. For example, if a designer crossbody bag you typically use for work needs to become your go-to travel bag, all you need to do is switch out your stuff or belongings.
Likewise, a messenger bag you'd typically run errands with can easily become your fashion statement for the evening. Yet, your favorite clutch or evening pocketbook can't become your travel bag in an instant for a variety of reasons—number one usually being available compartment space.
Thus, in addition to being super stylish and timeless, a messenger handbag is also practical and easy to wear, making it a good investment. Hopefully our best crossbody bags list above has helped narrow down your search. 
Things to Consider When Buying and Searching Through Best Crossbody Bags Lists 
Now that you have a better understanding of messenger/crossbody bags' appeal and quality, before you select the hands-free mini bag of your dreams, there are a few things to consider first. For starters, you should be aware of the fact that not all crossbody bags are alike.
In fact, due to the broad description that designers have given messenger bags, you'll find that the particular bags come in almost every style, i.e., from casual to functional to black-tie.
Therefore, you need to consider your bag's intended purpose before purchasing it, and you should keep in mind that a crossbody handbag is typically smaller in size and more sleekly designed. Furthermore, depending on the purse, the shoulder bag strings may be adjustable, and the bag itself might have several hidden pockets—all of which matter.
What's more, it's important to remember that the right crossbody camera bag will ideally be the perfect hands-free finishing touch to an outfit or for a planned function (travel, a weekend away, business trip, errands, and others). Other things to consider when purchasing your messenger or crossbody bag include your preferred color, strap type, fabric, the size needed, available features, etc.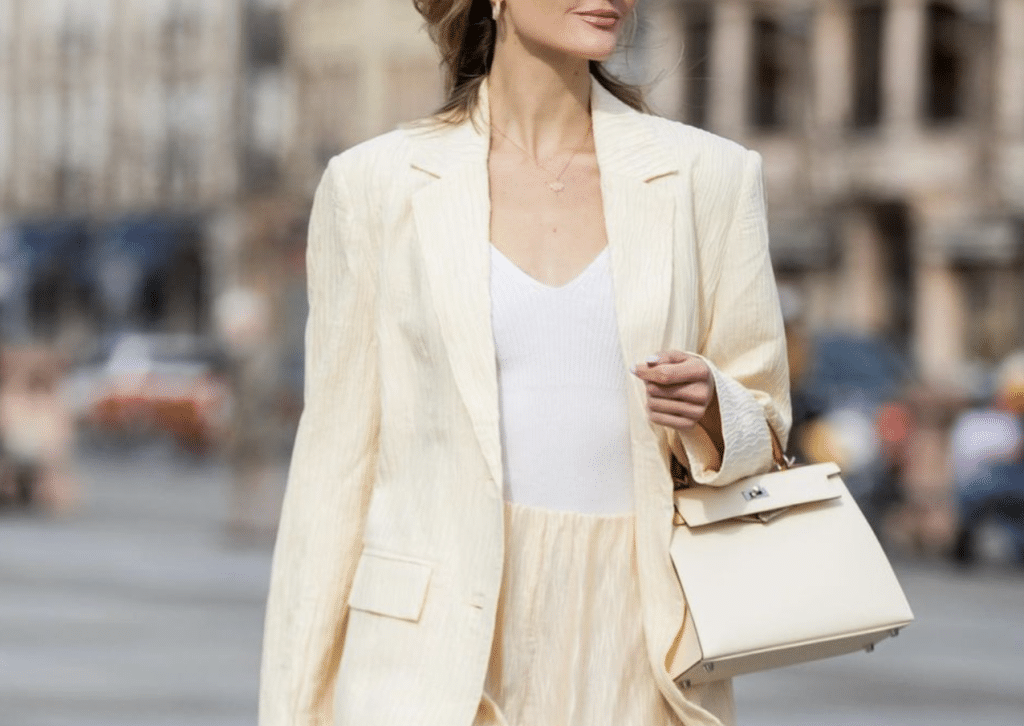 Takeaway
Ultimately, these are just a few classic best crossbody bags and crossbody purses to consider while you shop. That said, if you're looking for more of a travel-friendly option or a crossbody bag with classic travel features available like anti-theft and RFID blocking, then you should keep an eye out for regular and mini crossbody packs designed specifically for travel. Note that you can find many stylish adventure-approved options on Amazon or various travel gear sites.
Photos courtesy of official websites of bagover, prada, mulberry, burberry, valentino, givenchy, ysl, chloe, balenciaga, stella mccartney, and farfetch.