If you're like me, you're constantly looking for the hottest trends in both style and brands. However, as a person with a self-certified vintage obsession, I also am looking for older trends that circle back to our lives now. I first fell in love with a Celine bag back in 2010 (eek! many years ago at this point) with the Celine Luggage Tote bag. Back then, I didn't have much money to spend on myself, let alone a luxury handbag that I thought was so SO out of reach for me financially.
I told myself as a teen that I would one day save up enough money to buy it. Fast forward many years later, I haven't pulled the trigger on the luggage tote yet because it has fallen off as a hot trend, plus I have fallen in love with other handbags during my handbag journey.
Recently Celine bags are showing up everywhere on my IG feed, and in my google ads, and they are even taking a more visible stance at my local Nordstrom (Topanga Mall in Los Angeles). I recently saw THIS Celine bag and damn near melted- just LOOOOOK.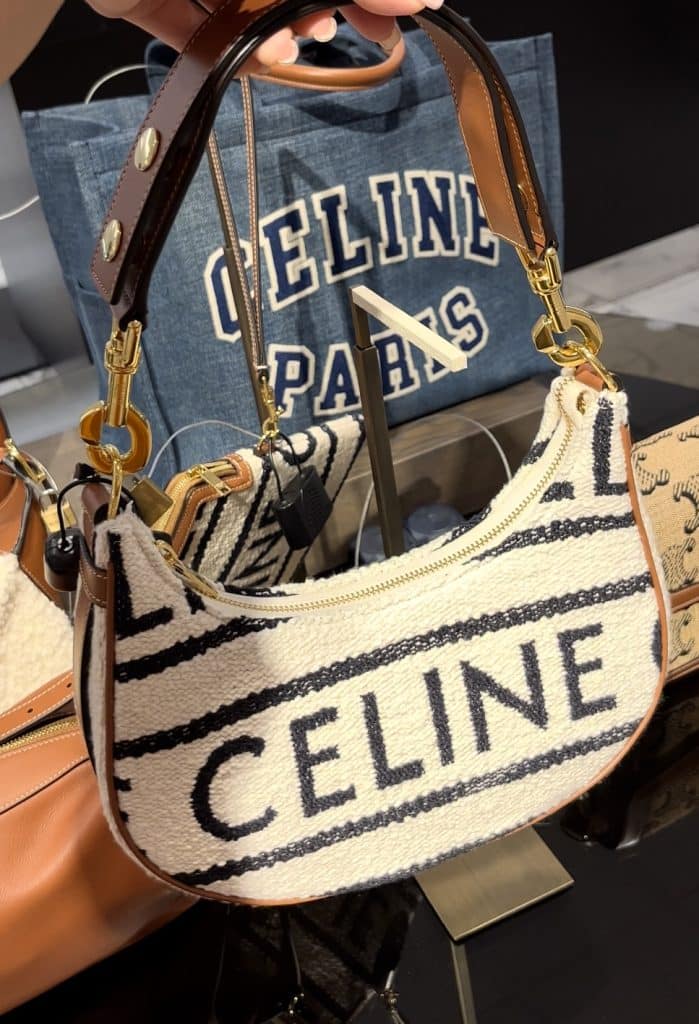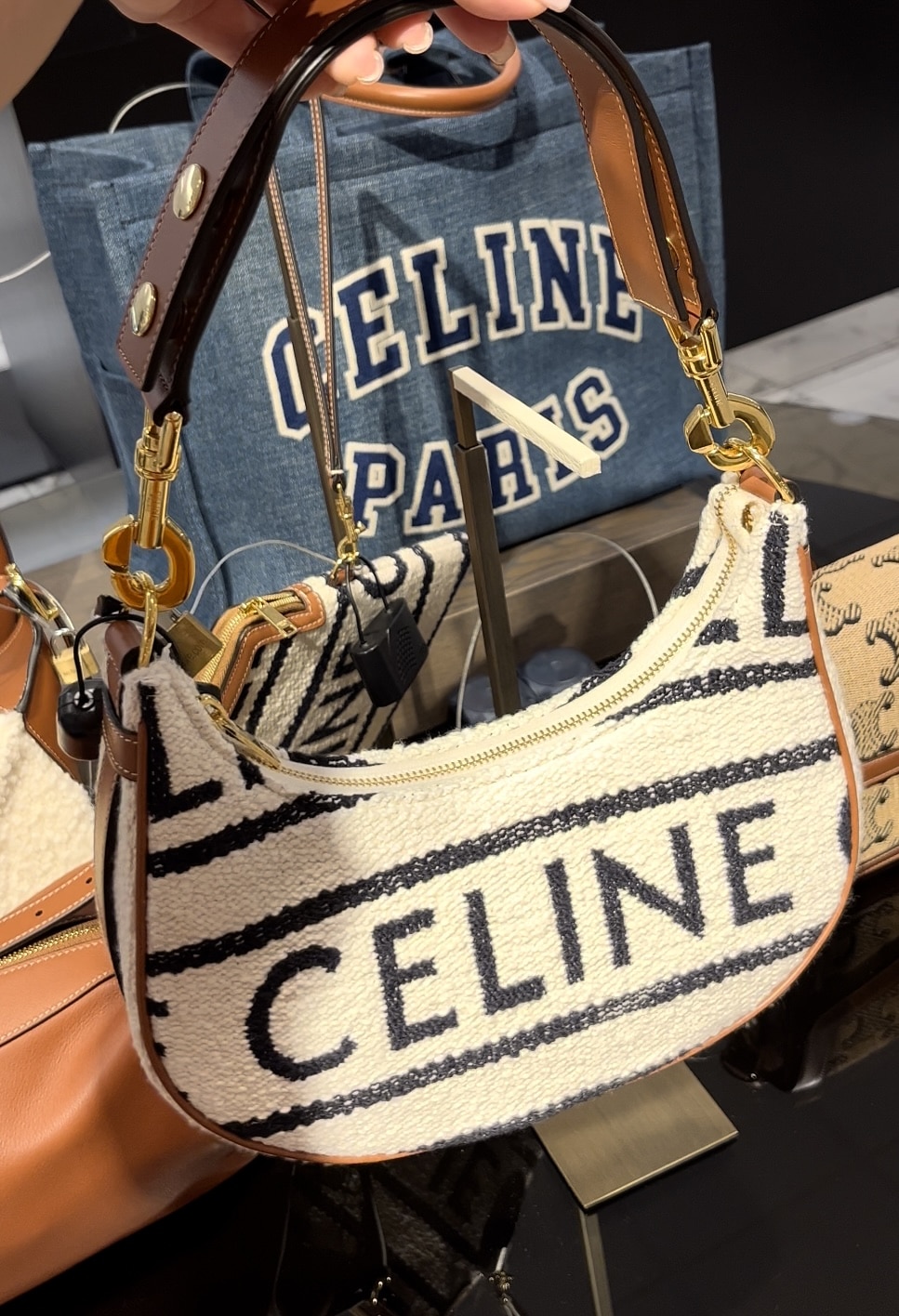 The newest collection that is being sold in stores now is unlike what I've seen Celine launch in years. I'm happy to say that I am extremely tempted and will likely fail in my willpower of trying to hold back. (UPDATE: I bought a luggage tote, oops) I love the beige, the brown, the leather, and their bold move of using one of their classic original logos.
Shop my favorite Céline bags on the Resale Market below!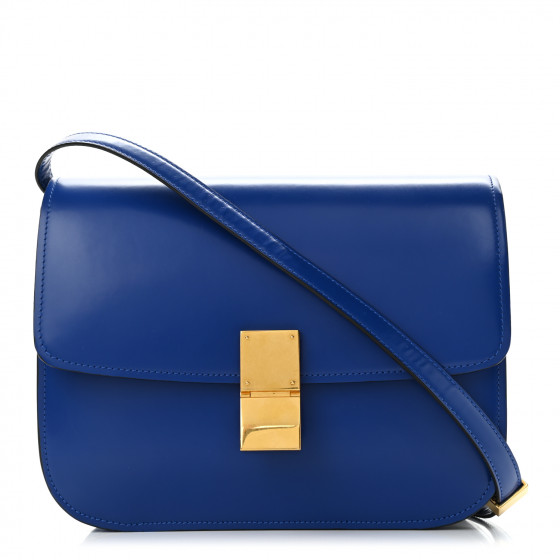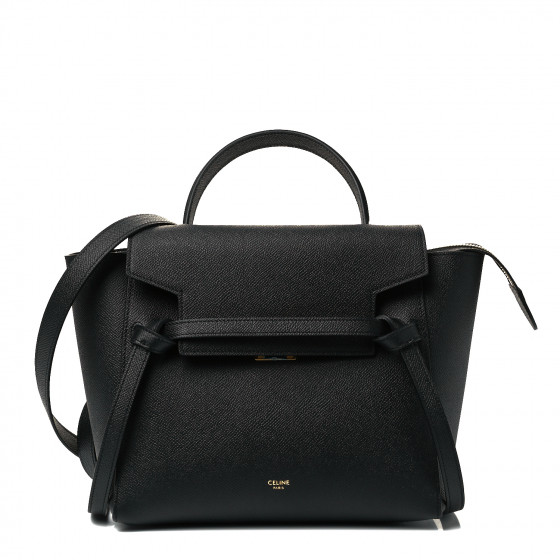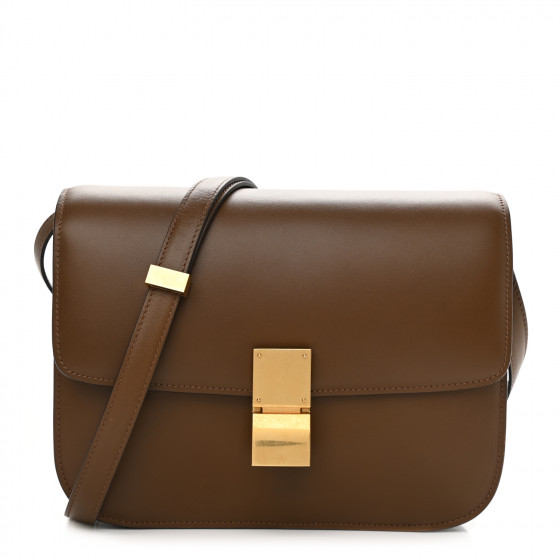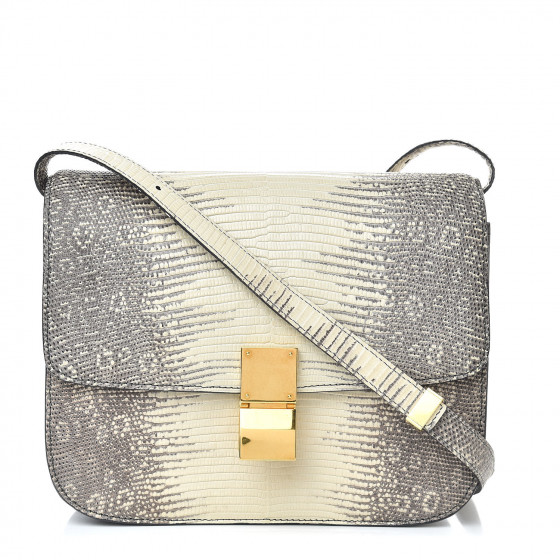 Top 7 Celine Bags To Invest In Now
Celine Luggage Tote Bag
The obvious one but the smartest move. Especially with the big bag trend happening right now. Don't be shy; get one in the size that suits your lifestyle.
Celine Classic Box Bag
This bag gives me Hermes Constance vibes. What does that mean? The silhouette is timeless! First launched in the 70's and has been refined ever since. A great Celine bag to add to your collection.
Celine 16 Bag
Another classic silhouette! Gorgeously structured with a top flap and little bag feet. It's giving a very business and boss babe vibes.
Celine Belt Bag
A bag I looooove! It's so so edgy and different and yet so classic for Celine! Originally released in 2015, it's still an incredibly popular and trendy bag.
Celine Horizontal Cabas Tote Bag
One thing about Celine bags is… they really get their color tones right. This tote bag is my current dream bag. The color, the shape, the leather accents ugh it's dreamy.
Celine Triomphe Bag
A beautiful Celine version of a Fendi Baguette. It's such a sleek and modern design that it takes on another classic silhouette. LOVE the classic interlocking CC as the main logo, the leather, the canvas, the chain (or leather) strap, and much more.
Celine Triomphe Canvas Bags (General)
Almost every luxury handbag brand has a monogram they default to when designing a logo-mania bag. The Celine Triomphe monogram is so IT. It's similar to the ever-popular Louis Vuitton monogram. You can find this monogram print in a variety of crossbody bags, top handles, and shoulder bags.
Shop Their Classic Handbag, the Celine Luggage Tote Below!
Is a Celine Bag Worth it?
Celine bags are hot, thanks to the younger generation, who is currently obsessed with the style that was hot when I was 15. Yay, early 2000s! Thankfully the NEW Celine bags have brought back a throwback logo that is flying off the shelves. This means your vintage search for Celine bags is worth it, baby.
The price of a Celine bag is reflected in its up-tilt of popularity. I've noticed Celine bags are especially hot in North America, the United Kingdom, and the middle east. Their recent popularity means their trend train has just started. I'm predicting a huge surge of people opting for a Celine over other more popular brands.
A lil tip? Buy up all the Celine bags on resale sites before their inevitable price increase. Please note that changing your location might affect the current prices for you. Buy a new Celine bag in France and save the tax dollars. In the US and have a euro trip coming up?
History of The Celine Brand: Are Celine Bags Luxury?
Tons of people forget that Celine is actually considered a heritage brand, seeing as though it's been around since its inception in 1945. Céline and Richard Vapiana started the brand as a made-to-measure children's shoe store. It quickly gained popularity in its respected location in Paris and opened three more stores within the next couple of years. In 1964 the Celine brand launched its first ready-to-wear clothing and accessories (like handbags) following shortly after.
Bernard Arnault bought Celine's capital in 1987 and became the owner of all 89 stores worldwide. In 1996 Celine officially became part of the LVMH conglomerate, and Céline Vapiana remains as its creative director. Vapiana died at age 84 just one year later, and a string of extremely talented creative directors followed in her footsteps in the years after. Currently, it is run by Hedi Slimane as Celine's artistic and creative director.
Final Thoughts
Getting ahead of the trend is always the most (financially) the best way of doing things when it comes to all things luxury. Celine may have had a few good years under the trend train, but LVMH is not ready to let the brand go just yet. The current creative director is Hedi Slimane and is working overtime to ensure his designs leave an everlasting mark on the brand- which is happening! Pick up a vintage or a resale Celine bag now before the price increase comes, and I promise, it's coming!