Chanel Crossbody Bags (Best Options Available)
Every luxury handbag enthusiast dreams of owning at least one Chanel bag, especially a versatile Chanel crossbody. Coco Chanel founded one of the most influential fashion companies in history when she opened a millinery boutique in 1908.
The luxury fashion house is well known for its classic, trend-defying quality pieces coveted by women worldwide. Luxury, status, and beauty are just a few of the qualities we can use to describe the iconic Chanel bags. Check out some Chanel tote bags featured here, or if you're a smal bag type of gal, check out our Louis Vuitton crossbody bags here. 
From the craftsmanship to the amazing past that characterizes some of its exquisite details, Chanel crossbody bags serve as a story piece as much as they are design accessories.
The beauty of a Chanel purse is that it has a timeless style that can be customized to the wearer's preferences. So, if you are looking for a Chanel crossbody bag or a few bags, there are so many alternatives for a first-time buyer! If you're unsure where to start your Chanel purse journey or want to buy your next one, this simple guide can help.
The Chanel Classic Flap
Often known as the Classic Flap Bag, this style has become a popular choice among people who collect Chanel bags. The Classic Bag, designed by then-Creative Director Karl Lagerfeld in 1983, is a reworking of the 2.55 handbag.
The "Flap" function offers easy access without getting in the way of your handbag-related activities. Its newly redesigned chain has also become a fan favorite. The gold and silver-toned metal are intertwined with leather for that recognizable Chanel touch. A Chanel crossbody investment piece, considering every time we check the price of this bag, it has gone up! If you're thinking of getting one, the time is now.
Large classic Chanel handbag $9500
Small classic Chanel handbag $8800
Chanel Classic Flap Buy Options Below
Chanel Trendy CC
Introduced in 2014, the Chanel Trendy CC is a modern take on the classic flap handbag. The shape is a bit more square but delivers three interior pockets for organization. This purse offers a top handle for those who like other options for carrying the bag. The Trendy CC also provides a more structured look than the classic flap and offers three different size options. We love this Chanel crossbody as a night out bag or as a dressed-down casual purse option!
Chanel Trendy CC Prices
Small Chanel Trendy CC $6200
Chanel Trendy CC Buying Options Below
Chanel 19
Consider Chanel 19 bags to be the younger sisters of the 2.55. It was designed by Karl Lagerfeld in collaboration with Virginie Ward, the brand's current creative director, following Karl's passing.
If you want a more laid-back style compared to the Chanel crossbody classic flap, this is the crossbody bag for you. The Chanel 19 has a thicker chain strap and a softer, slouchier construction than the Chanel 2.55. Also, take note of the CC clasp's XL variant!
Chanel 19 Prices: Vary by Fabrics
Small Chanel 19 Bag Lambskin $5700
Large Chanel 19 Bag Lambskin $6300
Maxi Chanel 19 Bag Lambskin $6900
Chanel 19 Buying Options Below
Chanel 2.55 Reissue
The Chanel favorite, created by Gabrielle "Coco" Chanel herself in February of 1955 (thus the name), has endured the test of time and is still a classic today. The quilted texture—a tribute to Coco's love of equestrian—is a covet-worthy rendition of this Classic. The devil is in the details: the characteristic metal chain is delicately joined together, and the "Mademoiselle" turnlock complements the bag's style.
Karl Lagerfeld redesigned the 2.55 for a reissue in 2005 to commemorate the bag's 50th anniversary. The most popular versions of this shape now include the Chanel 19 Flap Bag from 2019 and the Classic Flap Bag, which comes in jumbo, medium, and micro sizes.
This classic Chanel crossbody form has many variations, from conventional diamond quilted lambskin incarnations in brilliant blue and light pink to the delicately beaded Mini Flap Bag.
Chanel 2.55 Reissue Prices
Chanel large flap bag $6000
Chanel Mini Flap Bag $4900
Chanel 2.55 Buying Options Below
Chanel Gabrielle
The Gabrielle is a bit of a wildcard in Chanel's iconic handbag lineup and one to desire. The Gabrielle, named after the inventor, has a light body and a sturdy foundation, giving it a boat-like appearance. The quality alone makes it a great one to buy.
Gabrielle's twin metal chain allows you to style and restyle it in various ways, including crossbody, handbag, double crossbody, and more. It's also the first official design available in both men's and women's sizes.
Gabrielle Bag Prices
Gabrielle Small Hobo Bag $5000
Gabrielle Hobo Bag $5300
Gabrielle Large Hobo Bag $5400
Gabrielle Maxi Hobo Bag $4200
Chanel Gabrielle Buying Options Below
Chanel Boy
The Boy's boxy form was a pleasant surprise in the Chanel collection. The purse was named after Coco's first love, Arthur Capel, and was also designed by Karl Lagerfeld.
These bags are a work of art in and of themselves, and the smaller versions can be worn as a Chanel crossbody. The sleek lines and graphic clasps give it a youthful appeal. The chains are larger and more macho in appearance. These bags are ideal for people who want to inject some attitude into their style.
Chanel Boy Bag Prices
Small Velvet Boy Chanel Bag $3900
Calfskin Small Boy Chanel Bag $4,900.00
Mini Boy Chanel Handbag $5,300.00
Calfskin Boy Chanel Bag $5,300.00
Chanel Boy Bag Buying Options Below
Chanel Clutch Bags & Chanel Wallet on Chain
Nothing says elegance like a beautiful clutch ideal for parties and celebrations. While they aren't always the most practical purse on a day-to-day basis, their appeal stems from the fact that they don't have to be. A great way to spice up any evening outfit is to carry a Chanel crossbody clutch purse.
Chanel Wallet on Chain Prices (vary)
Chanel Wallet on Chain Buying Options Below
Seasonal Chanel Bag Designs
It's easy to be misled by a Chanel design you saw months ago but can no longer find in any store. Chanel bags are timeless classics that will never go out of style. These pieces are classics and are accessible all year. They are often categorized as no-fuss and loyal to the original design and quality.
On the other hand, seasonal specials are only available for a limited time. The classics receive a fresh look with different colors, materials, iconic motifs, and even chain patterns. It's a fun, more themed twist on the bags you've come to adore, but they're only available for a limited time. Chanel crossbody bags can be found in every season Chanel releases.
The yearly Métiers d'Art collection, which translates to 'art professions,' is regarded as Chanel's Holy Grail. The limited-edition collection honors the expertise of the artists and professionals who work in the Chanel ateliers. Demi-couture bags bridge the gap between ready-to-wear and couture bags. While the bags aren't one-of-a-kind, the techniques used to create them are comparable to those employed in couture.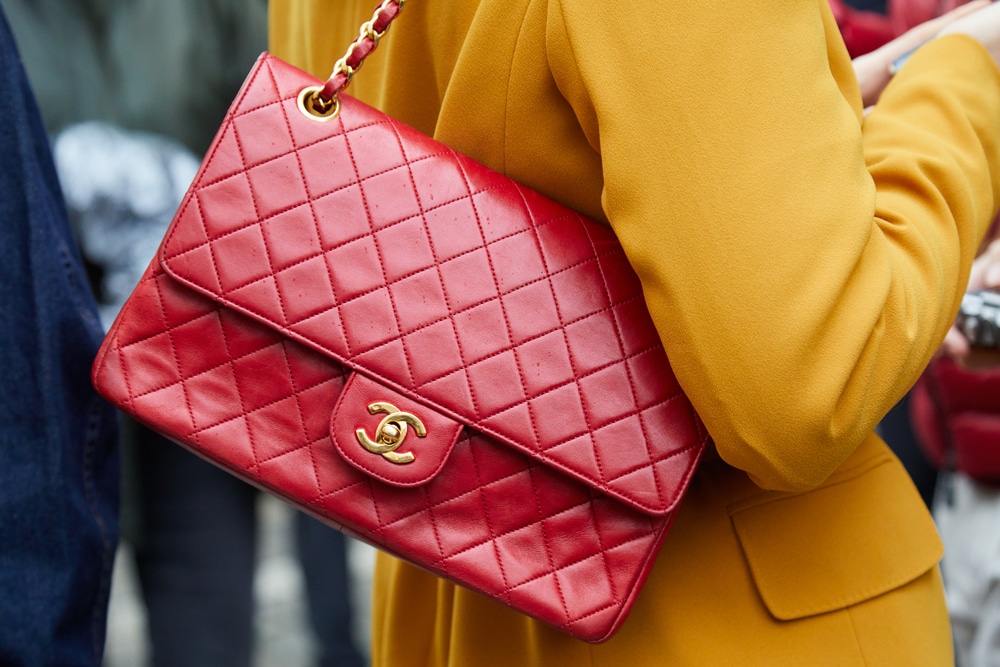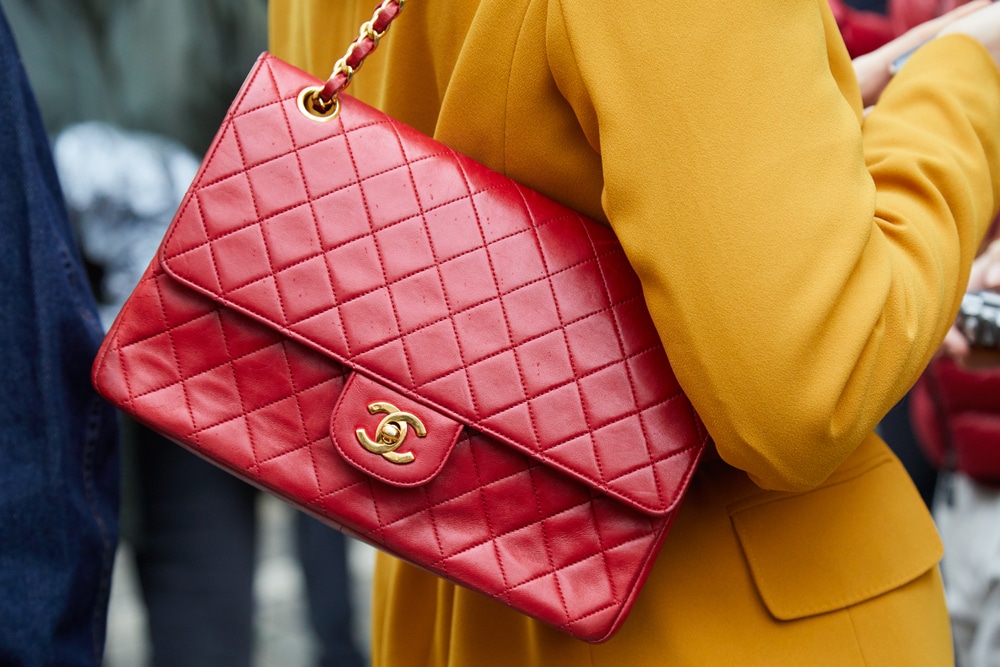 Shop for the best Chanel crossbody styles
Chanel has a few signature styles. If you want a purse that will last a long time and be a secure investment, investing in a classic flap bag would be your best bet, especially since most sizes can be worn crossbody as well.
There are plenty of other alternatives to the classic flap; they all fall under the crossbody style, such as the Chanel Trendy CC, Chanel 19, Boy Bag, Gabrielle bag, and many more. A Chanel crossbody bag may not be made to always be carried in a crossbody way, but most of these purses have many carrying options.