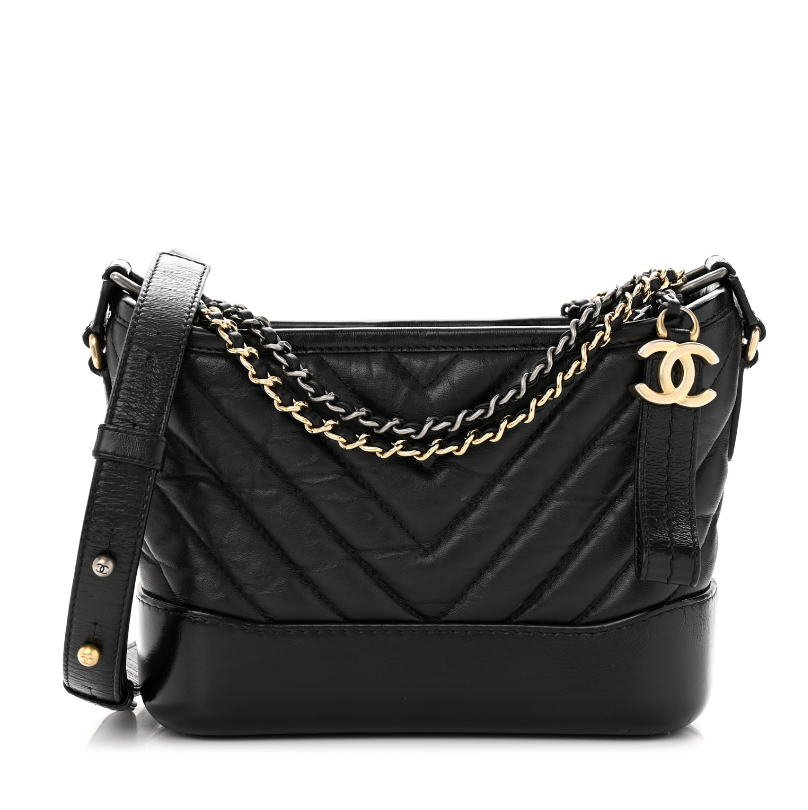 Chanel Gabrielle bag is a symbol of enduring style, luxury, and quality. While it comes at a significant price, it's an investment in both fashion history and potential financial value.
Whether you're treating yourself or considering it as a timeless gift, the Chanel Gabrielle bag is more than just a bag; it's a representation of elegance and style that lasts through the years.
In the world of designer handbags, Chanel has always been a symbol of timeless elegance and luxury. The Chanel Gabrielle bag is no exception to this legacy. With its distinct design, impeccable craftsmanship, and the iconic Chanel touch, it's captured the hearts of fashion enthusiasts worldwide. In this Chanel Gabrielle bag review, we'll delve deep into what makes the Chanel Gabrielle bag stand out, from its design and functionality to its quality and value.
Design and Aesthetics:
The Epitome of Chic: Chanel Gabrielle bags are a study in understated elegance. Its design strikes a delicate balance between modern simplicity and classic charm. The bag's structured silhouette and clean lines make it a versatile companion for various occasions. Whether heading to a formal event or simply meeting friends for brunch, this bag effortlessly complements your style. My favorite part is the hard bottom, which makes it easy to sit down without it flopping over!
Material Matters: Chanel never compromises on quality, and the Gabrielle bag is a testament to this commitment. Crafted from a selection of premium materials, including aged calfskin, smooth calfskin, exotic leather, and even jersey fabric, it exudes a luxury that only Chanel can provide. The touch and feel of the bag are simply exquisite, adding to the overall allure.
Color Your World: One of the standout features of the Chanel Gabrielle bag is the variety of colors and variations available. From timeless black and beige to vibrant reds and metallic silvers, Chanel offers a spectrum of choices to cater to different tastes and moods. It's like having an entire rainbow of luxury at your fingertips.
Iconic Chanel Elements: Chanel's signature elements are subtly and masterfully incorporated into the design. The quilted pattern and the interlocking C's are tastefully present, so you instantly know you're in the company of a Chanel creation. No need for big logos; the elegance speaks for itself, much like the boy bag or the classic flap.
Chanel Gabrielle Bag Review- Features and Functionality:
The Perfect Size: Size matters, and Chanel knows it. The Gabrielle bag strikes a balance between being spacious enough for your essentials and compact enough to keep things manageable. It's your go-to for a night out or a day of meetings – never too big, never too small. Luckily it comes in a variety of medium sizes, like a large Gabrielle, a medium size, and a small size.
Organized Chaos: The bag's interior offers a thoughtful arrangement of compartments and pockets. While it's not an organizational masterpiece, there's enough space to keep your essentials tidy. It's your handy assistant that makes life on the go a tad more manageable. The body of the bag is a matte aged calfskin, and the base is a shiny calfskin. The shape is classic shape, lightweight, and a good length that makes wearing the bag easy.
Closure Magic: Opening and closing the Gabrielle bag is a breeze. The secure yet easy-to-operate closure mechanism ensures your belongings stay safe and sound. The Gabrielle is a handbag with a zipper closure and a classic CC Chanel brand zipper pull.
Strap It On: Versatility is the name of the game, and the Gabrielle bag delivers. With multiple straps, you can carry it as a crossbody or shoulder bag. It's like having three bags in one. Whether you're running errands or dancing the night away, this bag's got your back – literally! I've even seen it worn as a backpack! As far as backpacks go, this would be the chicest one in your closet.
Everyday Luxury: The Gabrielle hobo isn't just a pretty face; it's a practical companion. Its comfort and usability in daily life are commendable. The bag stays comfortable on your shoulder, even during long days of wear. It's your trusty sidekick, ready for whatever life throws your way. I've seen many wearing this bag as a shopping tote, especially the larger variations.
Quality and Craftsmanship:
Chanel has earned a reputation for unparalleled quality, and the Gabrielle hobo is no exception. The stitching, seams, and hardware are top-notch, making the bag not just a fashion accessory but an investment in enduring style. Many people prefer wearing the Gabrielle in the leather or tweed versions (as they are the most trendy and popular variations).
The aged calfskin wears beautifully as the leather relaxes over time, which makes the Gabrielle seam a bit more casual. Some people say that it scratches a bit easily; however, in my experience, if you buff it out with a leather conditioner, the scratches fade quickly. When wearing the bag in medium size and in neutral colours, the details of this bag make it a stand-out option among other Coco Chanel bags– especially for the money!
The hardware of this bag makes it incredibly special. The two-tone metals like gold and silver. It's designed to stand the test of time, and you can confidently pass it down as an heirloom.
Chanel Gabrielle Bag Review- Pricing and Value:
The burning question – how much does this piece of luxury cost? The Chanel Gabrielle bag doesn't come cheap, but it's also not a frivolous expense. It's an investment in timeless design and quality. Moreover, Chanel has a history of its bags appreciating in value over time, so it's not just a purchase; it's a financial decision that could potentially pay off in the long run. TBH, it's a great first Chanel bag.
When compared to other Chanel bags and similar designer handbags, the Gabrielle hobo holds its own. It's a perfect blend of trendy and classic, which makes it a strong contender in the luxury handbag market. You're not just buying a bag; you're investing in a legacy.
Although, as of today, OCT 2023, there are rumors that the fashion house has discontinued the handbag in-store in some locations, you can still find it in second-hand shops. The discontinuation of the bag may make the resale value either drop a bit or skyrocket, depending on its popularity on resale sites. My inkling is that the medium size or the small size will appreciate over time.
Pros and Cons of Owning a Chanel Gabrielle Bag:
Pros:
Timeless and versatile design for a wide range of occasions.
Exceptional quality and craftsmanship for longevity.
Multiple color options and variations to suit personal style.
Subtle inclusion of iconic Chanel elements.
Practical medium size, thoughtful compartments, and various strap options for usability.
Potential for the bag to appreciate in value over time.
Cons:
The price may be prohibitive for some buyers.
Limited interior organization for those who prefer more pockets and compartments.
Conclusion:
The Chanel Gabrielle bag is the epitome of elegance, quality, and versatility. With its impeccable design and craftsmanship, it's a statement of luxury that stands the test of time. While it's not the most budget-friendly option, it's an investment in style and potential financial value, especially in the most popular size, the medium size. When you buy a Gabrielle bag, you're not just buying a bag; you're owning a piece of fashion history. It's an indulgence that any fashion enthusiast would treasure and a worthy addition to your collection of luxury accessories. Whether you're treating yourself or looking for a timeless gift, and you want to look elsewhere besides the classic flaps or other bags, the Chanel Gabrielle bag is more than just a bag; it's a symbol of enduring style and elegance.