Cheap designer handbags are not necessarily easy to find, considering we do not think designer handbags are made cheaply… However, we can find them at a lower cost if you look hard enough! Designers know that every product is an extension of their brand and are often careful about the quality they put out, they don't typically aim to be on a list of cheap designer handbags. One bad batch of products can cause significant reputation damage to a brand. One thing all of these brands have in common is the high price tags. Prices can be anywhere between several hundred dollars to several thousand.
Classic designer handbags are classed as luxury items and, as such, can be quite expensive. Some designer bags even get treated as assets as they can be potentially sold for a higher price than the original, an evergreen style! The limited-edition Hermes Birkin is a good example of a designer bag that has now become an asset. Birkin bags are now a collector's item, with many owners holding out to sell at higher prices.
What are the most affordable and cheap designer handbags?
Louis Vuitton crossbody bags are a fan favorite in the handbag community, but affordability is a very relative term, especially when it comes to luxury products. The fact that they are luxury means that they come with a high price, but styles that last. There are still women's and men's bags that you can get for pocket-friendly prices, at a sale, or in a specific fashion store with the brands, you already know and love.
For this article, we will focus on bags on 'cheap designer handbags' trendy styles you can get for under $1500.
Our Favorite 12 Cheap Designer Handbags ATM
Louis Vuitton Monogram Canvas Speedy
The Speedy 35 bag combines a favorite look and affordability, along with the designer name. Made from classic Monogram canvas, the Speedy 35 is a stylish, roomy bag designed for both travel and daily use. Check out this article on how to clean your Louis Vuitton Speedy.
YSL LouLou Toy Bag
A classic look from YSL. This soft-structured crossbody bag gives you an elegant, casual, and dependable style. Comes in different sizes and colors such as black, a tan, and a wine color.
Prada Re-Edition 2000 Re-Nylon Bag
A re-edition of any bag is always a good investment. Prada loved it so much they had to remake it! This stunning mini bag by Prada is the trendiest thing on the market now. If you buy it now, you can be sure you'll reach for it in the years to come. A classic shape, material, and brand.
Chanel WOC Crossbody Bag
Typically, when they first made this bag, it retailed for thousands at stores. But as the Chanel name has gained popularity, they've turned into investment bags. Any Chanel bag for under 3K is a steal at the moment. Check out our fav wallet on chain Chanel bags below.
Fendi Shoulder Bag
This Fendi shoulder bag masterpiece. The bag skin is made from supple, pebbled lambskin leather with a pleated front. The shoulder strap is a unique mix of chain link and leather braiding. It is a multipurpose designer bag which can be useful when you need to pack a lot of stuff for the road.
Louis Vuitton Alma
This vintage handbag is a signature Lous Vuitton accessory. The outer fabric is made from painted fabric with the LV insignia all over it. On the inside, it contains high-quality fabric. What makes it most appealing is the gold hardware it comes with.
Where can I buy affordable luxury bags I love?
Most classic designer bags will cost a small fortune to purchase, especially if you are buying them brand new. This is why the best option for affordable designer bags is a resale website, where you can still search for incredibly trendy styles. Not all bags appreciate over time, so you should be able to find cheap designer handbags that fall within your budget and fit your style.
Bagover.com is an online magazine dedicated to finding the best deals for their readers. Their collection is quite curated, and you should be able to find something worth your investment. Cheap designer handbags could be a great term to search in the search bar to find more options.
Other resale platforms where you can find bags include Mercari, Craigslist, and Poshmark.
What brands sell the best cheap designer handbags for less?
If you don't want to buy pre-owned bags, another option is to go for cheap designer handbags in a shop you already know and love. (psst totes are making a huge comeback this season) Certain designer brands are known to offer "affordable luxury" products. Some popular names are:
Marc Jacobs designer bags: Marc Jacobs used to be considered a mainstream luxury designer among all other higher-priced designers until about 2015. Although the classic designer, his store, and his site has fallen from grace with many style shoppers, it hasn't stopped him from making some wonderful bags you'll love. The real silver lining is that due to a drop in reputation, the average price of Marc Jacobs items has dropped, and you can search for new Marc Jacobs bags and other fashion designers from the women's sales on the Nordstrom site, TJ Maxx site, and more.
Rebecca Minkoff designer bags: Rebecca Minkoff brand has been one of the go-to sites for fashion handbags and other shopping for relatively low prices since the last decade. With offline stores in New York, San Francisco, Los Angeles, Tokyo, and Korea, Hong Kong, and is distributed in over 900 stores worldwide and many online stores. This brand is typically in the range of 'affordable luxuries,' and you should consider this if you want a handbag or luxury products at low prices.
Alexander Mcqueen: Alexander Mcqueen is one of the most famous names in the luxury fashion industry. Since the 1990s, the Mcqueen brand has wowed customers with the highest stylish materials, setting trends along the way. In 2006, however, Alexander Mcqueen launched the McQ brand – a lower-priced diffusion brand among like prices brands. McQ produces the whole range of clothing outfits and accessories, albeit at a more affordable price. You can typically search for McQ handbags for under $900, a steal among other like designers!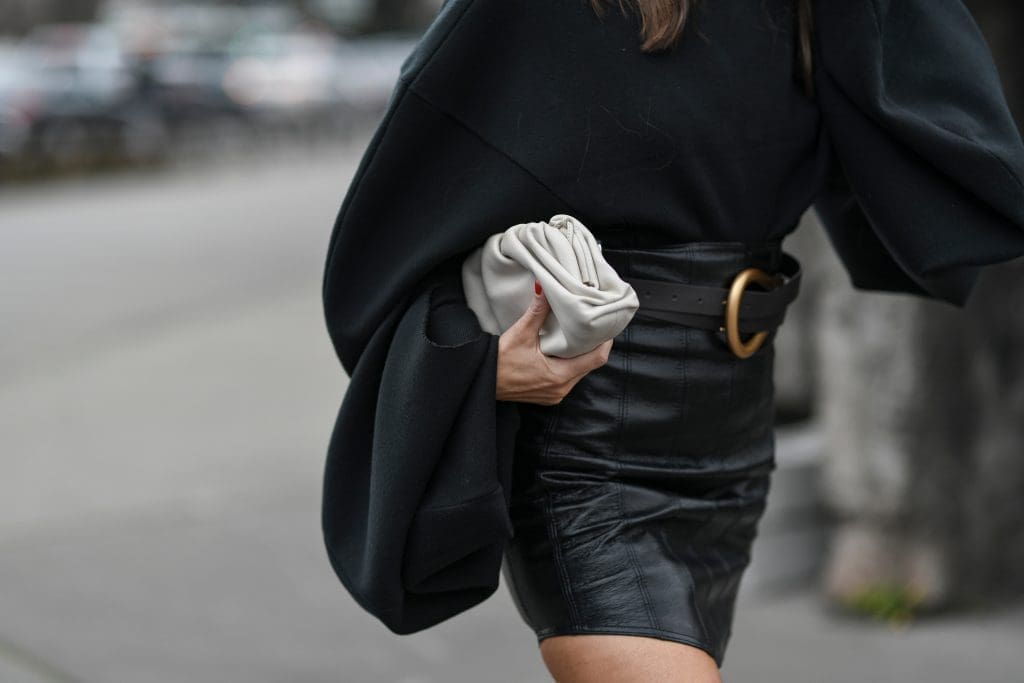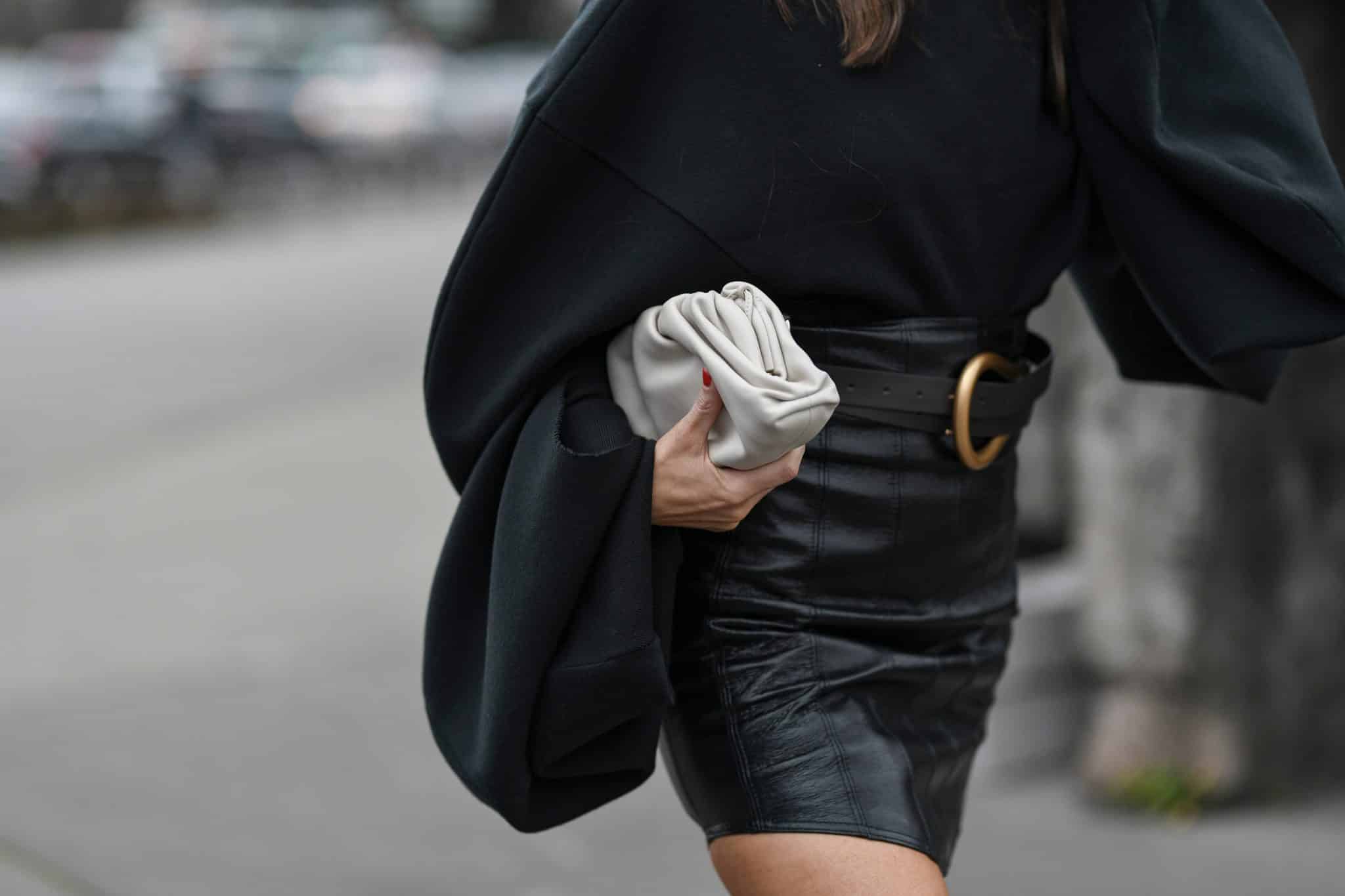 What to consider when buying a pre-owned handbag
When you finally get to the point of purchase, here are some of the things you need to know to confirm that you are getting an original piece:
·  Look out for high-quality imagery: Sellers of brands and goods typically go to great lengths to show off their items during a resale or in their online shop. Watch out for shoddy pictures; they are usually indicators that someone isn't putting in enough work. The pictures should be clear enough to show you all the visual properties of the bag. If the cheap designer handbags you're searching for seam too cheap, that might be a red flag!
·  Ask for proof of purchase: Luxury items usually come with documents to show proof of purchase. Documents like the receipt of payment for the bag(s) can help you identify if they are authentic or not. Some vintage bags do not have this; if that's the case, ask for the brand's authentication certificate or money-back guarantee.
·  Check out the returns policy: Most genuine resale platforms offer a returns policy for buyers. If you purchase the bag and it doesn't meet up with the information on the website, you can return it to the seller.
·  Look for serial codes or authentication cards: For many reasons, the seller might not have access to the proof of purchase. In that case, you should ask for the serial code or authentication card of the product. Most luxury bags come with these codes that can be used to authenticate the products. Once you look up the serial code in the appropriate quarters, you should gather information like the production date, where it was made, the company name, the type of materials used, and other relevant information.
If you decide to go with a pre-owned bag, you should keep in mind a couple of things you should keep in mind. Since designer handbags are often a sizeable investment, you should be sure of what you're going for. The worst thing to deal with after purchasing a luxury handbag is buyers' regret.
Take some time to research the bag(s) you are interested in, and see how they can fit into your own personal style. Find out what kind of shoes your favorite bags go with, the best season to wear them, the second-hand handbag value, etc.
Takeaway of Cheap Designer Handbags
These specific cheap designer handbags for cheap can help you find your favorite and even newest season totes and accessories in the sales you come across! You may even run into categories and sites that give you the best options of accessories you need to save in your cart!
Photos courtesy of official websites of bagover, nordstrom, prada, saint laurent, givenchy.