Fashionphile Discount Code Deals: Sun's Out
The best part about this time of year? Love? Holidays? wrong, it's the discounts. We love to buy designer items at a discount, for ourselves, and as gifts for her or gifts for him! If you know, you know, and if you get it, you GET IT. 
One of the best places to find designer items at a discount is on Fashionphile. It's one of the hottest and fastest-growing online resellers of designer and luxury items. My wishlist on that website is six pages long; I can't help it.
Let's get to the point. Fashionphile's Deals are here, and they did NOT disappoint.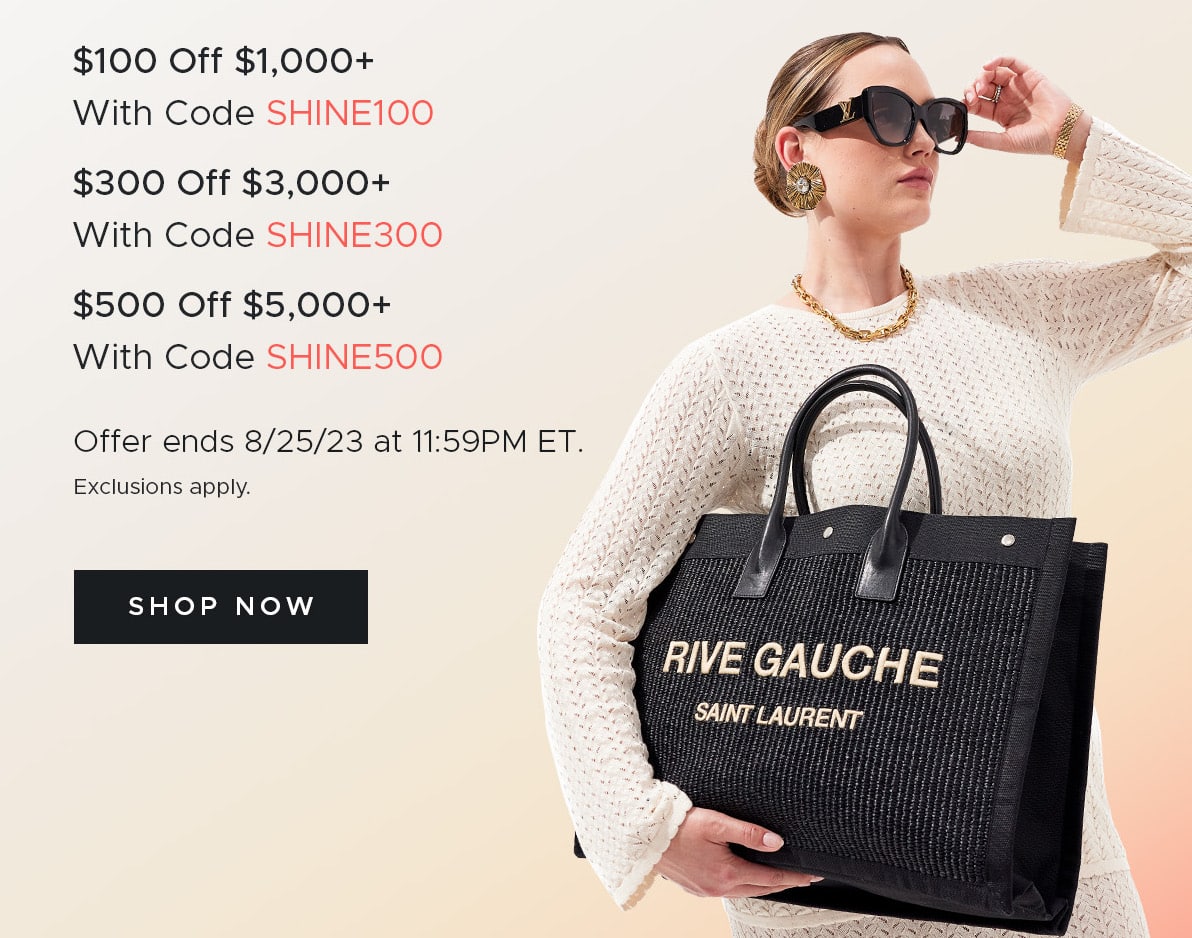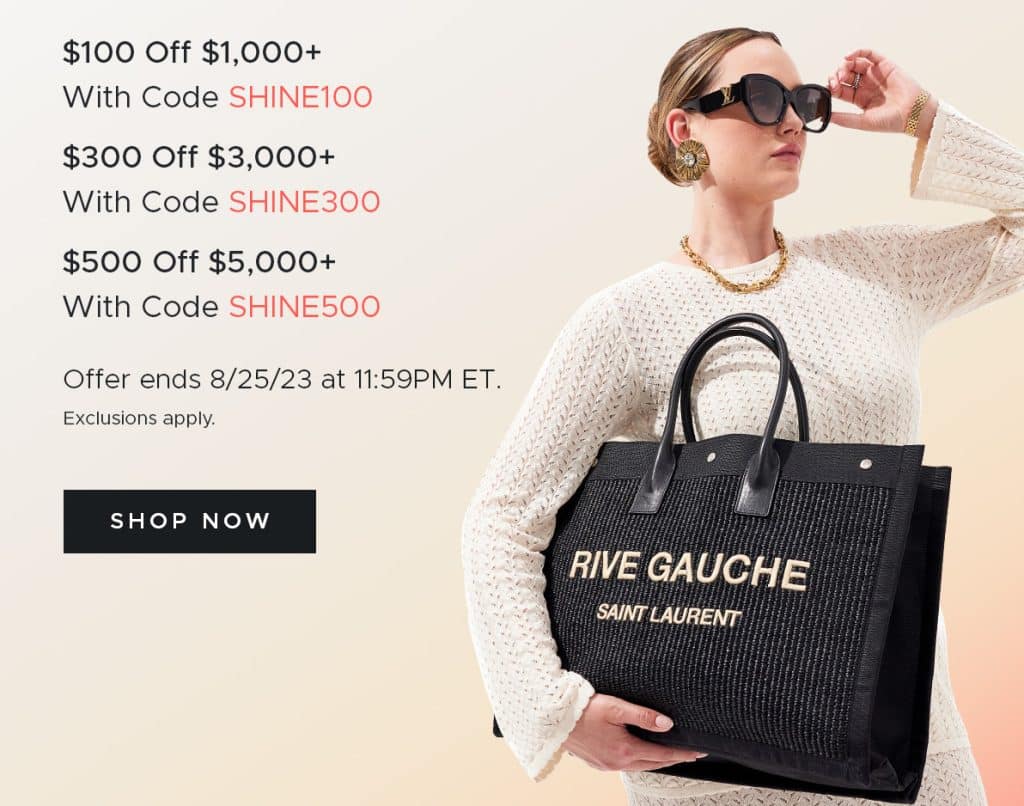 The more you spend, the deeper the Fashionphile discount code.  Offer ends 08/25/23 at 11:59PM ET.
If you spend $1,000 you get $100 off with CODE: SHINE100
If you spend $3,000 you get $300 off with CODE: SHINE300
If you spend $5,000 you get $500 off with CODE: SHINE500