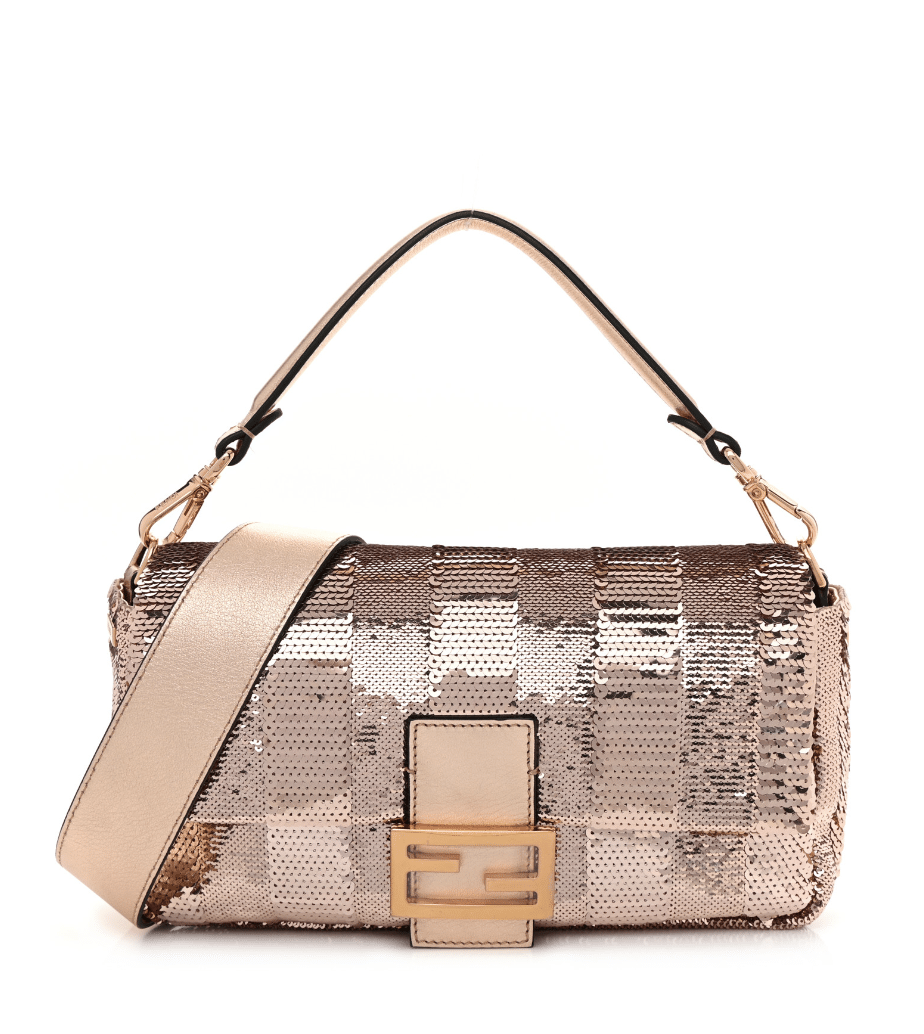 The Fendi Baguette Bag offers a mix of timeless style, luxury materials, and adaptability, but it comes with a high price tag and requires diligent care to maintain its value.
Its enduring popularity and cultural significance continue to make it a coveted accessory in the world of fashion.
The Fendi Baguette is an iconic symbol of high fashion with a storied past. Its inclusion in the accessory hall of fame is a testament to Silvia Venturini Fendi's innovative spirit. Following its origins, describing its historical development, and investigating why this legendary Fendi bag is still so popular today.
Short Summary
In the late 1990s, the Fendi Baguette gained popularity and has since grown to challenge Louis Vuitton & Chanel handbags as a timeless classic.
The legendary bag's designer, Silvia Venturini Fendi, is the brains behind its contemporary adaptations and collaborations.
It has become a need for all fashion enthusiasts thanks to celebrities like Gigi Hadid, Rihanna, and Paris Hilton.
The Rise of the Fendi Baguette
The Fendi Baguette has been a best-seller since it was first introduced in 1997. It is typically rectangular in shape and has an adjustable strap so that it can be tucked away discreetly under the arm. Canvas, leather, and sequins are just some of the materials that may be used to make this bag. The signature Zucca monogram appears in dark brown on the bag's accents and hardware, making it a stylish choice for an over-the-arm carryall.
No one predicted that this handbag would become so widespread among A-listers and fashionistas. Its popularity has skyrocketed since its inception because of its exquisite craftsmanship, as well as the fact that it can be worn with any outfit for a day at the mall or a night on the town.
The Sex and the City Effect
In 1998, thanks to Sarah Jessica Parker's portrayal of Carrie Bradshaw in Sex and the City, the Fendi Baguette became a cultural icon. Carrie Bradshaw's now-famous remark, "It's not a bag, it's a baguette," cemented the item's status as a symbol of opulence and refinement. Sales of this fashionable item, which became a symbol of Carrie impeccable taste and her New York lifestyle thanks to the show's success, surged. In a short amount of time, the Fendi Baguette rose to fame as a must-have accessory for women everywhere.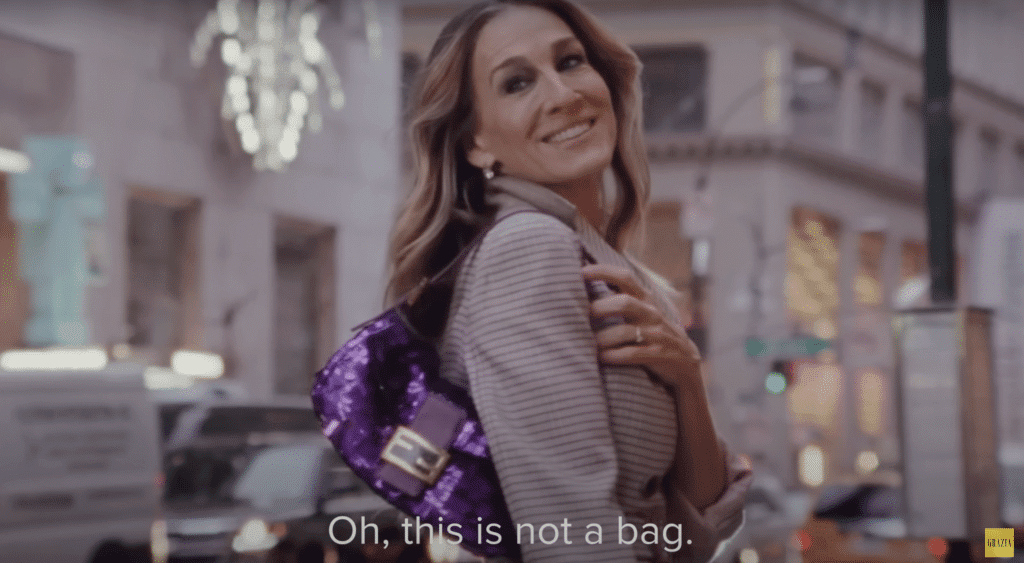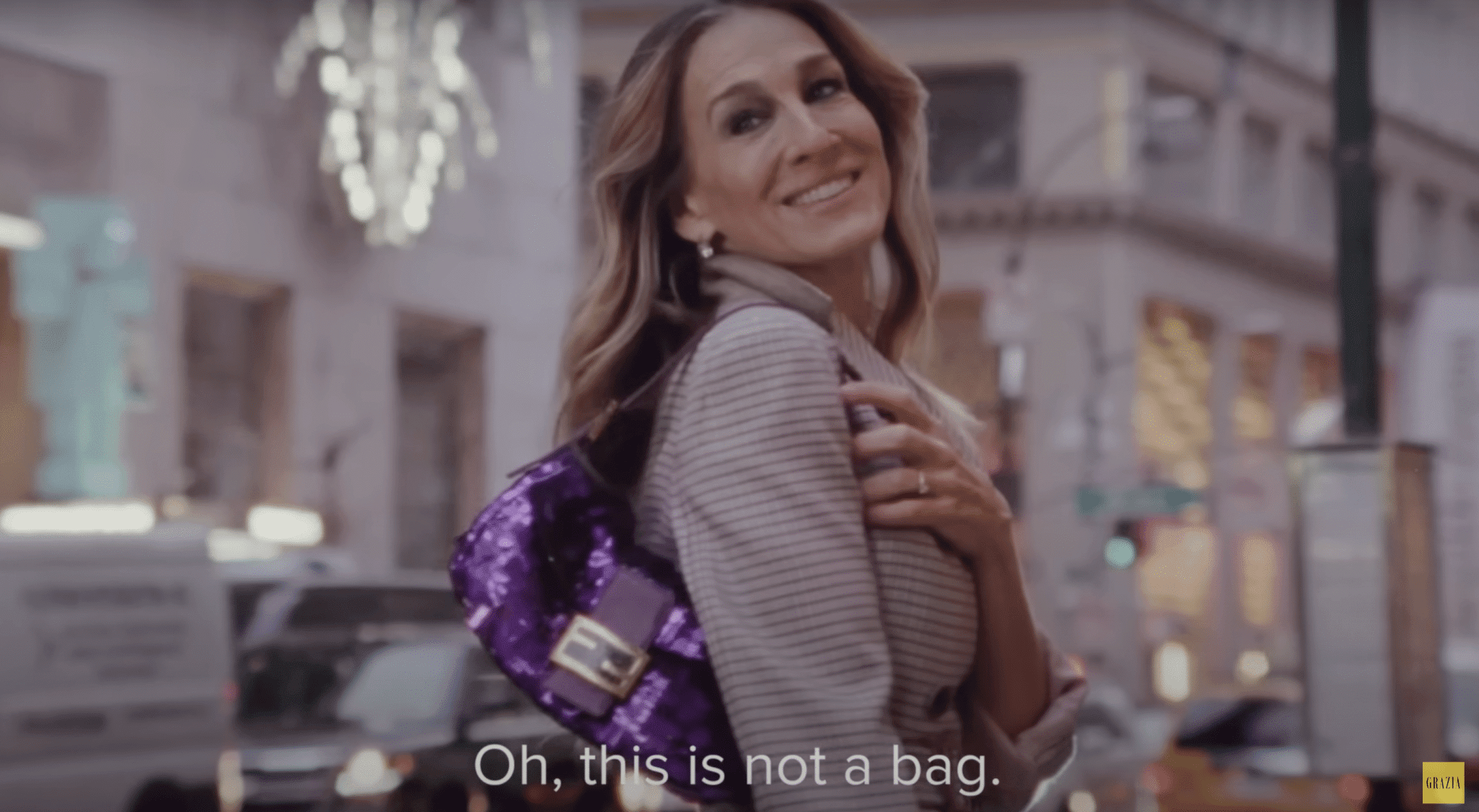 The It Bag Phenomenon
Its unique shape and Karl Lagerfeld's inverted FF emblem were instant status symbols when logomania swept the fashion industry in the 2000s. As a result of its status as a must-have among fashion-forward individuals, the Fendi Baguette sold over 100,000 units in its first year of production, cementing its place in the annals of fashion history. This It bag has achieved legendary status and is still regularly spotted as a fashionable accessory.
Silvia Venturini Fendi: The Creative Genius Behind the Baguette
Silvia Venturini Fendi, daughter of Anna Fendi, created the famous Fendi Baguette. She has been an important part of her family's business since she was in her 20s. She got the idea for this special bag when she saw how stylishly and easily Parisian women carried their bread under their arms. It had a sophisticated grace that was different from any other design, but it was still a unique design.
As Creative Director for both men's and women's wear collections, Silvia has had a big impact on the fashion name. We can all also see how much customers around the world have loved these bags since they came out.
The Inspiration
The Fendi Baguette bag is based on the way Parisian women walked with baguettes in their hands. It's perfect for people who are always on the go because it's small, easy to carry, and has a flexible strap. It also has a classic look that even Louis Vuitton bags can't beat. It is in the shape of a rectangle, which makes it easy to wear on the shoulder. It goes with any outfit!
A Legacy at Fendi
The baguette, which was created by Silvia Venturini Fendi and became a worldwide hit and a symbol of the brand's commitment to fashion and grace, has had long-term effects. Not only is it still popular, but its impact on future design trends shows how Fendi thinks ahead in the fashion industry. One of the most popular bag designs in history has stood the test of time and become an icon, which is a testament to both the design itself and to her inspiring work in this field.
The Evolution of the Fendi Baguette
The well-known Fendi Baguette has been updated to keep up with the way fashion trends change all the time. There are now many different styles, materials, and sizes of these popular items. Several partnerships with designers like Off-White, Gucci, and Prada, as well as new features like a strap that can be taken off to make it even more versatile, have helped them stay ahead of the curve. With all the creative changes they've made over the years, it's not hard to see why they're still popular with luxury lovers around the world.
Collaborations and Limited Editions
The Fendi Baguette has been a popular fashion item for years, but the brand always finds ways to keep it fresh and new. There are many limited edition versions of this classic baguette that are made in collaboration with well-known designers like Marc Jacobs, whose show at New York Fashion Week stunned the crowds, and Tiffany & Co., whose version is made in the famous blue color. Throughout its history, Fendi has used relationships to keep its fans interested and introduce new people to its timeless treasures. Tiffany & Co is one of the most successful collaborations.
Modern Updates
The Fendi Baguette bag has changed a lot over the years. The most recent changes are a top handle and strap that can be taken off. This new take on an icon shows how Fendi is always looking for new ways to create trends and stay ahead of the curve. Their shape is a classic that has stood the test of time and is known throughout the business. Because of this, this design will never go out of trend. The brand continues to push the limits of what bags can look like and how they can be used, and this purse, which has become a symbol for the brand, is at the very front.
Celebrities and Their Love for the Fendi Baguette
From the time it was a must-have item on Carrie Bradshaw in Sex and the City to the present day when style icons all over the world wear it, Fendi's Baguette has been a sign of luxury and style. Gigi Hadid, Rihanna, and Paris Hilton have all been seen wearing their own versions of this famous baguette bag. This gives it even more prestige in high society circles, where it can be worn both casually and to red-carpet events at night.
This famous staple keeps getting new fans every day, proving that these small bags will still be popular long after this decade is over, making them truly timeless pieces that can be used as decorations.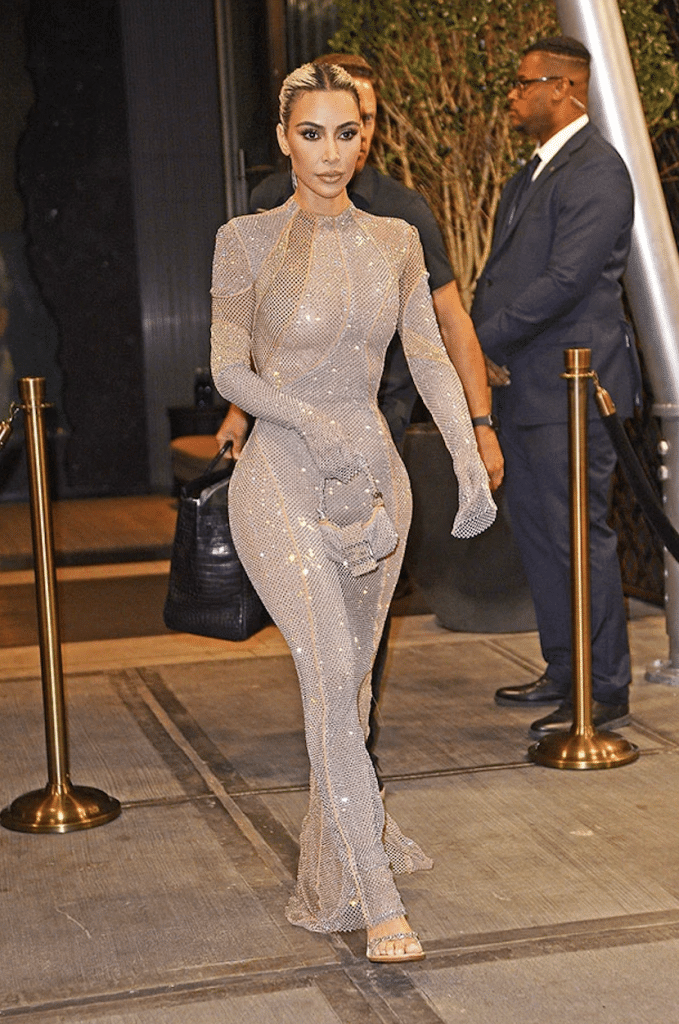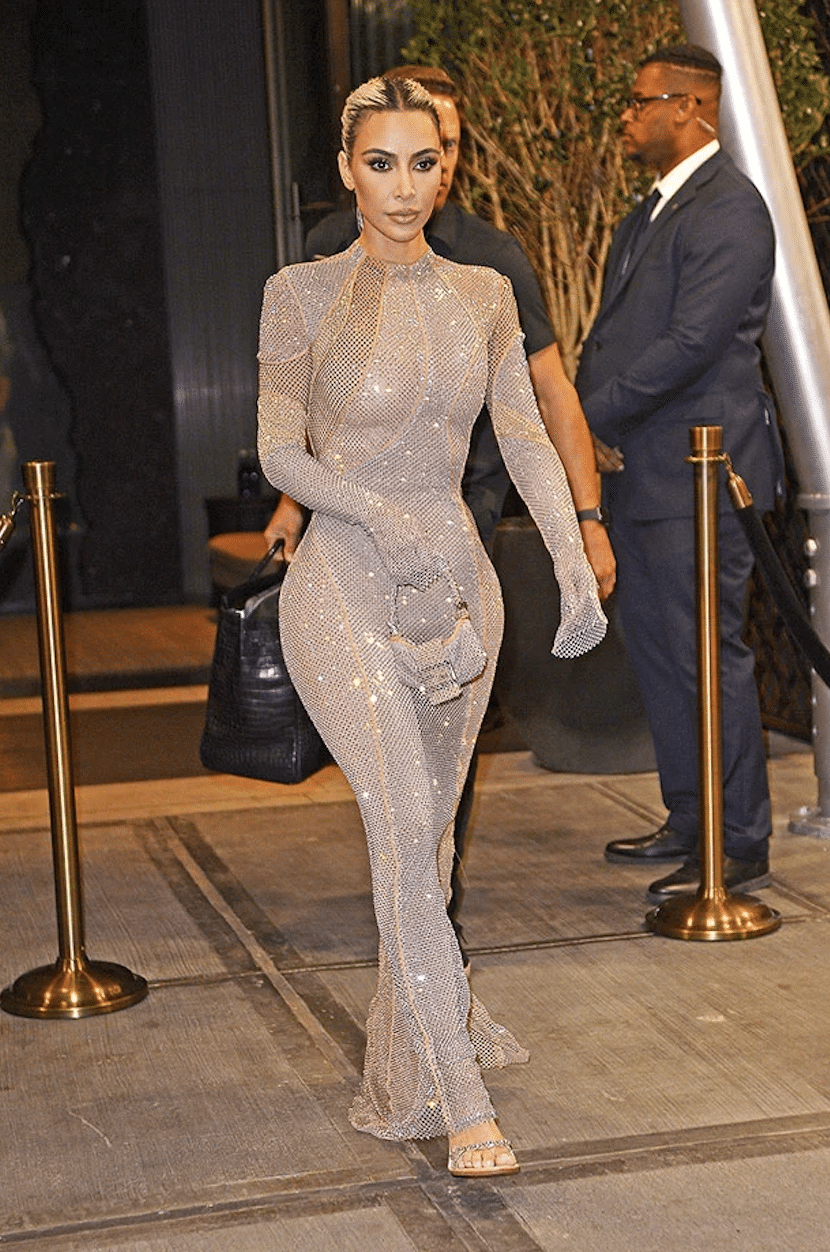 Red Carpet Appearances
The Fendi Baguette bag has become a symbol of high fashion thanks to its appearance on the arms of many celebrities, including Sarah Jessica Parker, Kate Moss, Kim Kardashian, and Rihanna. These fashion superstars show that the bag works equally well on the red carpet as it does in an everyday context. Because of this adaptability, its reputation has grown to the point that it merits publicity even during sales.
Street Style
The Fendi Baguette bag has become a mainstay of celebrity street look due to its outstanding versatility. The bag can be worn with anything from a casual outfit of jeans and a t-shirt to a more polished ensemble. In addition, it is made of high-quality materials, which increases its desirability as a fashion item.
Due to its adaptability, this classic bag remains a favorite among both A-listers who have jumped on the bandwagon and fashionistas trying to round out their collection. Increasingly establishing itself as a staple on award shows' red carpets.
Fendi Baguette Pricing
The Fendi Baguette is a high-end accessory with varying prices depending on factors, including its size, the quality of its materials, and whether or not it is a limited edition. Used, early models may sometimes be found on eBay for under $400, which is a steal. The unique design and prestige as a symbol of elegance may lead to increased prices for more sought-after or limited editions.
Each size of baguette, from pico to nano to mini to medium to large, has its own unique appeal and, hence, its own price. You should anticipate paying a hefty premium for this piece of designer clothing.
Fendi Baguette Price:
Fendi Baguette Jacquard FF Monogram fabric bag:$3,750
Fendi Baguette mini FF Monogram fabric bag: $2,390
Fendi Baguette sequin & leather bag: $4,900
Fendi Baguette napa leather bag: $3,750
Fendi Baguette chain midi napa leather bag: $3,490
Fendi Baguette mini leather bag: $2,390
How to Style and Care for Your Fendi Baguette
The Fendi Baguette is a timeless accessory that will elevate any ensemble to the next level of chic and elegance. You can dress this bag up or down depending on the occasion, making it the ideal accessory for your personal style.
The beauty of this priceless object relies on how well it is cared for. If you store it in a dust bag when it's not in use, avoid getting it wet or oily, and clean it with a moist cloth and some mild soap, you should be able to preserve its value over time.
Styling Ideas
Whether you're going for a laid-back casual appearance or a more formal ensemble, the Fendi Baguette is the perfect finishing touch. The baguette is perfect with jeans and a simple top or blazer for a style that is both stylish and comfortable. You can also pair it with fitted suits, slinky dresses, or traditional tops and pants for formal occasions like weddings and gala dinners.
This classic designer accessory is worth considering if monochromatic ensembles are your thing. Whether you're wearing all black against all black or layering white shirt after white shirt, Fendi's Baguette will give a touch of elegance to your look without detracting from its simple aesthetic.
Caring for Your Bag
If you take good care of your Fendi Baguette, you can keep its worth for years to come. Keep it in a dust bag when it's not being worn, away from humidity, and stay away from anything that could potentially cause damage to the fragile materials it's made from. To ensure that your cherished accessory lasts for many years to come, simply wipe it down with a moist towel dipped in mild soap and water, and avoid saturating the leather surface.
Summary
From its humble beginnings as a shoulder bag to its current status as a globally recognized "It Bag," the Fendi Baguette has captivated fashionistas, celebrities, and onlookers with its timeless aesthetic, adaptability, and air of opulent sophistication. Indulge yourself in this hypnotic world of elegance through the famous Fendi Baguette, a one-of-a-kind representation of Silvia Venturini Fendi's passion for creation and the everlasting charm that is synonymous with the Fendi brand name.
Frequently Asked Questions
Do Fendi baguette bags hold their value?
Due to their timeless design and iconic fame, Fendi Baguette handbags have maintained their value. It's a wonderful investment because new versions come out every season (and prices increase yearly).
Why is the Fendi baguette famous?
SJP, or Sarah Jessica Parker. While starring in Sex & the City, Parker made a major fashion statement by donning a Fendi baguette. She famously declared, "It's not a bag, it's a baguette!" about the item, and it immediately became a rage.
Sarah Jessica Parker has ensured that she will always leave a memorable legacy by helping to popularize the Fendi Baguette Bag, a look that has since become an integral part of the wardrobes of celebrities and regular people alike thanks to its distinctive shape and design.
What was the inspiration behind the Fendi Baguette's design?
The sight of Parisian women carrying baguettes under their arms served as inspiration for Silvia Venturini Fendi to create the now-iconic Fendi Baguette press release. This classic look, crafted from high-quality materials in a distinctive silhouette, has been worn by A-listers and fashionistas for decades. The fact that Venturini Fendi's iconic design continues to inspire and be worn by new generations is a testament to the lasting impact it has had on fashion.
How has the Fendi Baguette evolved over the years?
Since its inception, the Fendi Baguette has come a long way, spawning several collaborations and adapting to the times by growing in size and switching to more futuristic materials. It's become standard fare in the world of high fashion. Its distinctive profile can be seen on the arms of celebrities and trend-conscious individuals alike.
The baguette is a great accessory for anyone wishing to make a fashion statement and stand out from the crowd. This Fendi item has been around for a long time, and yet it continues to be seen in the arms of influential people like celebrities all over the world. This is because the accessory's classic look makes it appealing and desirable no matter the time period.