With its FW23 campaign, Gucci, a brand synonymous with avant-garde luxury, has once again caught the eye of the industry. David Sims, the directory and photographer, expertly blends the brand's signature elegance with a dash of daring edge in the campaign. It becomes clear that Gucci is once again pushing the limits of fashion ingenuity as we look deeper into the specifics of this campaign.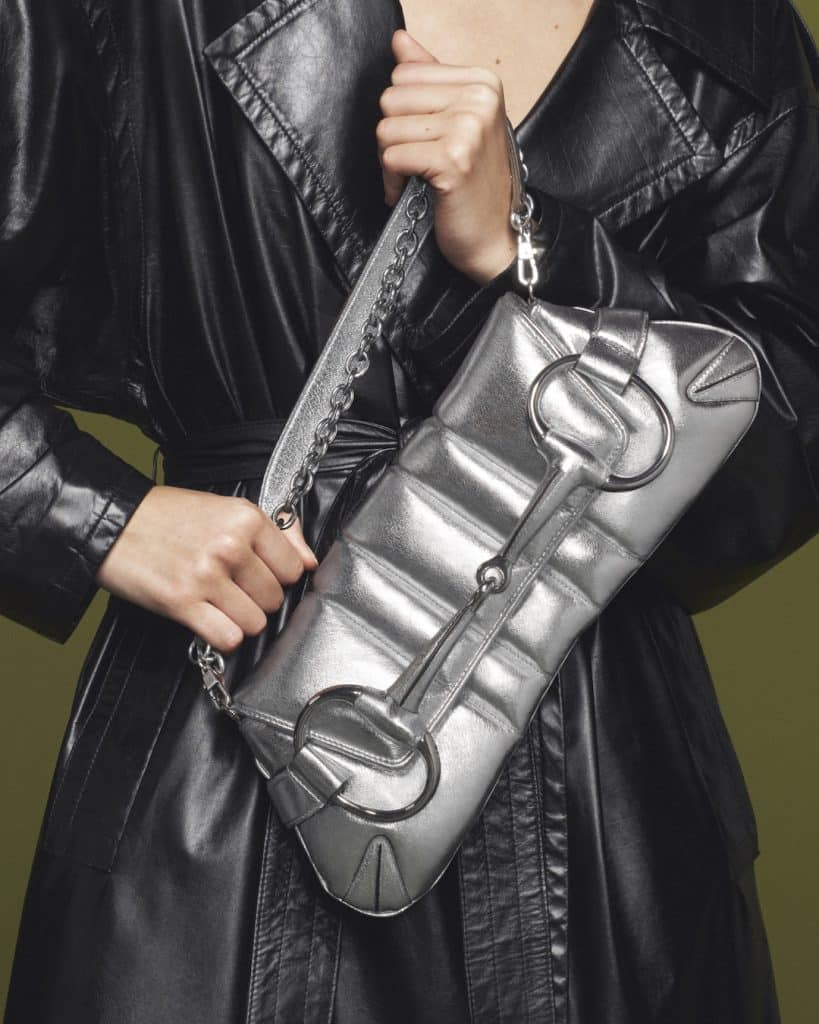 The campaign brings us to a world of luxurious splendor, as shown in the eye-catching images shared. Alessandro Michele, the most recent creative director of Gucci stepped down last year and Sabato De Sarno, Gucci's new creative director, will present his first collection during Milan Fashion Week in a few weeks. The Fall/Winter 2023 collection skillfully combines disparate themes, such as rich fabrics and striking textures, retro-inspired cuts and futuristic accessories. The outcome is a collection that embodies both nostalgia and forward motion.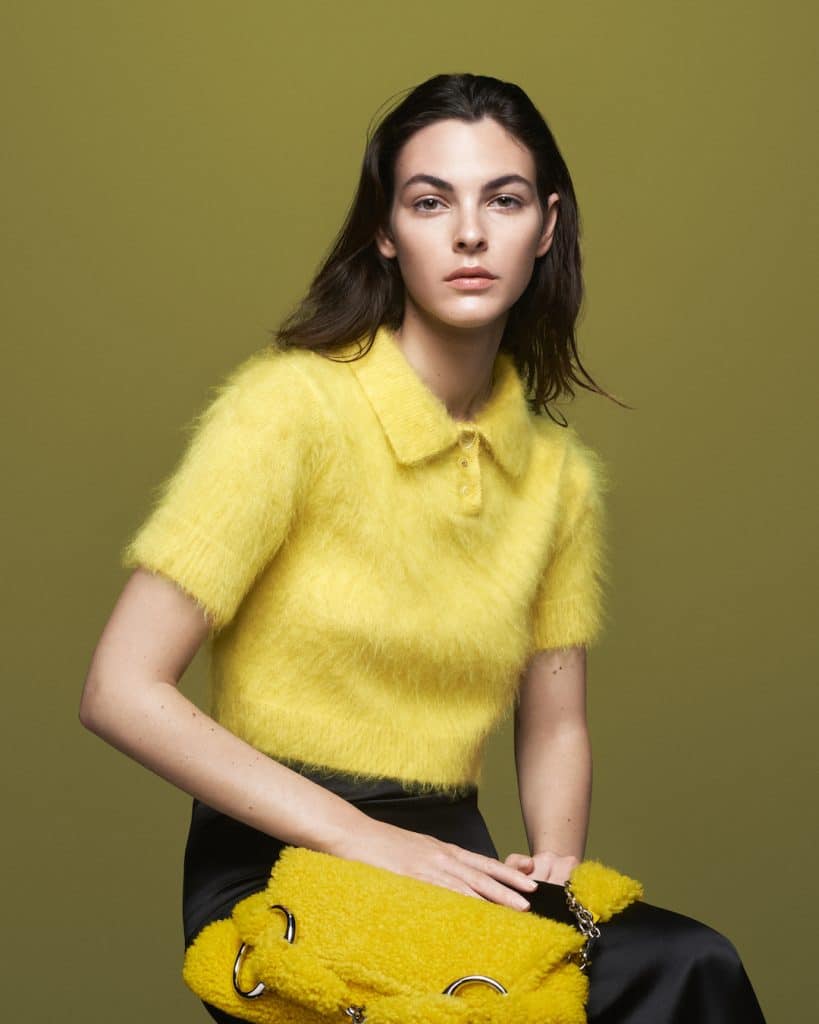 The Gucci Horsebit Chain Bag's prominent appearance in the campaign is one of its most notable aspects, first introduced twenty years ago in Tom Ford's Fall Winter 2003. Models Vittoria Ceretti, Aboubakar Konte, and Brando Erba are featured wearing the legendary accessory that has been resurrected for the Fall/Winter 2023 season. The Horsebit Chain Bag perfectly embodies the collection's theme with its fusion of traditional elegance and contemporary edge. The bag's unique chain handle and Horsebit hardware give it a hint of refinement, and its versatility perfectly complements the campaign's fusion of styles.
A popular bag as of late is the Gucci 1955 mini bag, which was also a timeless revival.
Gucci's Fall/Winter 2023 campaign stands out as a tribute to the brand's ability to defy expectations while paying attention to its tradition in a fashion industry that constantly seeks innovation. The campaign calls for us to embrace the contrasts in fashion, such as the old and new, the sophisticated and bold, and to express our distinctive individuality via our choices in clothing. Gucci's growth has been captivating, inspiring fashion aficionados to think critically, try new things, and ultimately express themselves via the art of dressing.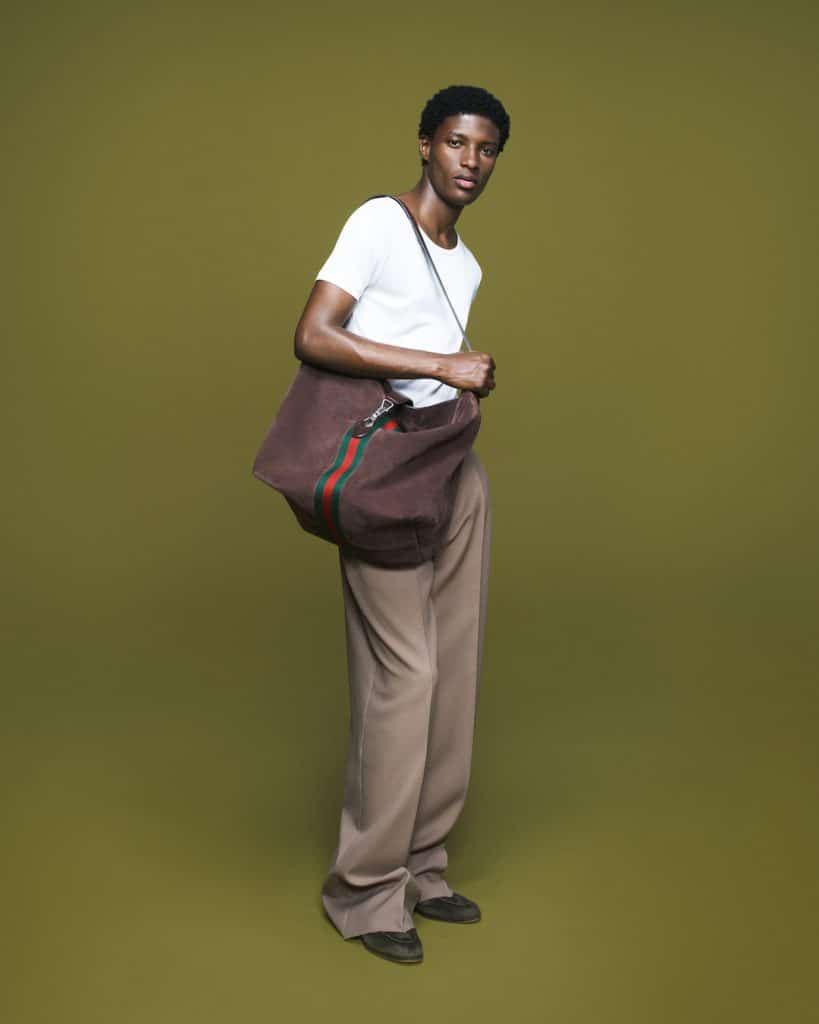 CREDITS
Director & Photographer: David Sims
Stylist: Alastair Mckimm
Hair: Paul Hanlon
Make-up: Thomas de Kluyver