Sabato De Sarno, Gucci's new Creative Director, honored the brand's illustrious history with his debut "Ancora" show.
In an interview with Vogue's Nicole Phelps, Sabato De Sarno said about Gucci, "It's a very Italian brand with a huge heritage. Italian in craftsmanship, Italian in taste, and we lost that, I think. I want to bring it back," later adding: "I want people to fall in love with Gucci again. That's why I use the word 'Ancora' for my show. Ancora means a lot of things," he explained. "It means again, but it's also more personal; it's not something you lost; it's something that you still have, but you want more of it because it makes you happy."
The show wowed its star-studded audience on September 22, 2023, during Milan Fashion Week. Guests like Bad Bunny, Kendall Jenner (sat next to Anna Wintour), Emma Roberts, Julia Roberts, Ryan Gosling, Jessica Chastain, Troye Sivan, and more enjoyed the Gucci Spring 2024 show front row.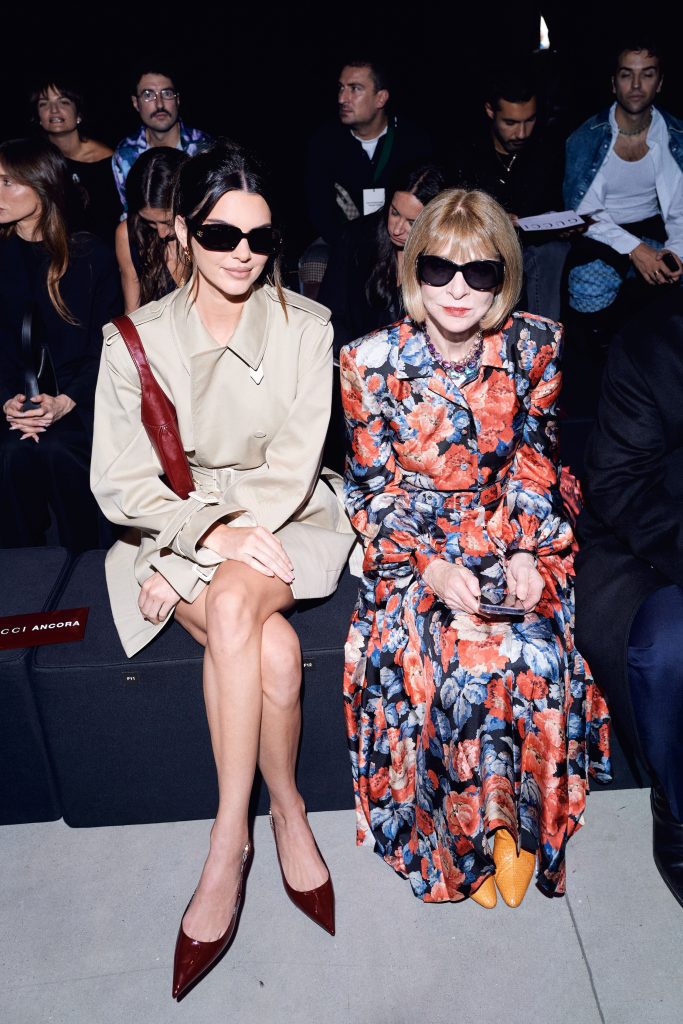 The Gucci Spring 2024 ready-to-wear pieces are filled with oxblood, neon green and orange hues, muted tones, Hampton blues, and more. Motionless mini dresses and platform loafers were a huge focus for this season's show. We've also not yet put the crystal trend to sleep, as Sabato De Sarno has revived it again for another season in the most meticulous and glitzy way possible.
A beautiful rendition of Alessandro Michele's Gucci but twisted enough to make it more modern, more sleek, more… quiet? Perhaps we are missing the pieces that screamed "GUCCI," but this De Sarno shift has given Gucci new life in a quiet, luxurious way.
At Bagover, our one focus is handbags. See the images below for every bag that walked down the runway for the Gucci Spring 2024 collection by Sabato De Sarno.