This pricing list was updated on 9/6/2023
How much is a Birkin bag?
Below are the updated Hermès Birkin bag 2023 price lists for US and Europe.
| | | |
| --- | --- | --- |
| Birkin Bag Model | Birkin 2023 Retail Price ($) | Preloved Price |
| Birkin 25 Togo | $10,400 | See Resale Price |
| Birkin 25 Epsom Sellier | $10,900 | See Resale Price |
| Birkin 25 Swift | $10,500 | See Resale Price |
| Birkin 25 MatteGator | $43,500 | See Resale Price |
| Birkin 25 Touch Togo/Nilo | $19,500 | See Resale Price |
| Birkin 25 Ostrich | $19,700 | See Resale Price |
| Birkin 30 Togo | $11,600 | See Resale Price |
| Birkin 30 Epsom Retourne | $11,100 | See Resale Price |
| Birkin 30 Touch Togo / Gator | $16,200 | See Resale Price |
| Birkin 30 Chevre | $11,700 | See Resale Price |
| Birkin 30 Box | $14,000 | See Resale Price |
| Birkin 35 Togo | $13,500 | See Resale Price |
| Birkin 35 Epsom Sellier | $14,000 | See Resale Price |
Birkin Bag Prices in Europe
| | |
| --- | --- |
| Birkin Bag Model | Birkin 2023 Retail Price (€) |
| Birkin 25 Togo | €8,050 |
| Birkin 25 Sellier Epsom | €8,650 |
| Birkin 25 Sellier Box | €11,900 |
| Birkin 25 Lizard | €15,100 |
| Birkin 25 Ostrich | €17,800 |
| Birkin 25 Shadow | €10,100 |
| Birkin 25 Matte Alligator | €39,000 |
| Birkin 30 Togo | €8,900 |
| Birkin 30 Epsom | €8,750 |
| Birkin 30 Barenia Faubourg | €9,800 |
| Birkin 35 Togo | €9,850 |
Is the Hermès Birkin The Ultimate Status Symbol?
An iconic classic since it was first designed in 1984, nothing says the ultimate status symbol quite like Hermès' Birkin bag collection. Rumor has it that Victoria Beckham owns at least 100 of these bags. That's a lot of Birkins to store in your closet, but who would complain?
But then, why is this highly coveted bag such a prized item?
In the high-end fashion industry, there's no bag that's more sought-after than this iconic Hermès purse staple and it's getting harder to get one! The Birkin bag price is something every handbag lover searches for when deciding on buying one.
Birkins Selling For Record-Breaking Numbers
The Himalaya Niloticus Crocodile Diamond Birkin 30 was sold for an impressive $400,000 in 2019. This was a record-breaking deal at the time, as no Hermès Birkin bag had ever been sold for that price before, and no sale has thus far been made that has surpassed it that most expensive Birkin bag.
The Faubourg Birkin bag has come incredibly close in recent sales. Currently there are a coupld faubourg Birkin bags for sale at a starting price of $269,000 up to $300,000.
Hermes Sac Faubourg Birkin in White Matte Alligator & Hermes Sac Faubourg Birkin in So Black Matte Alligator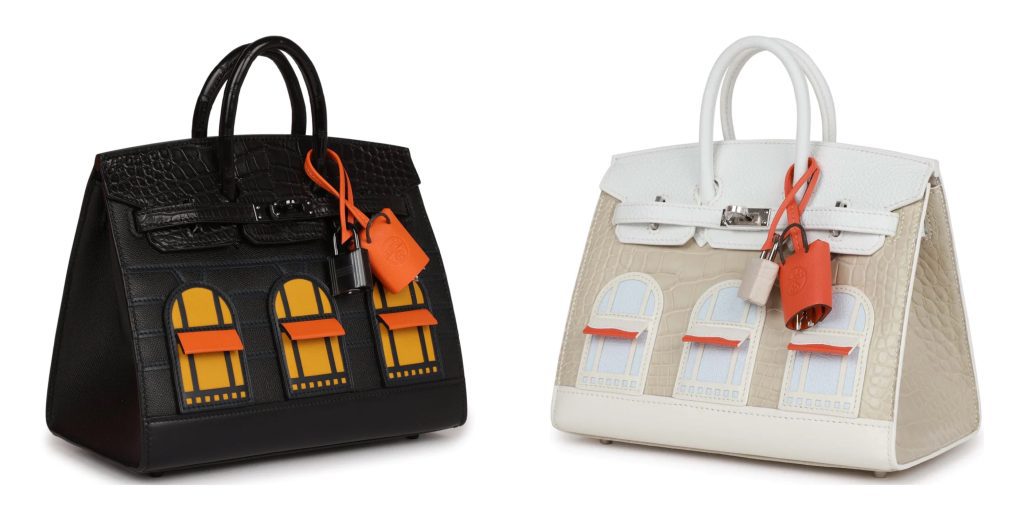 What's so special about the Faubourg Birkin bag?
Hermès debuted the first Faubourg Birkins in 2019, which perfectly encapsulated the legendary Flagship's architectural style. The Birkin bags produced in this style where designed to mimic the Hermès boutique flagship store in Paris. The Day and Night colorations could be found on the first two Faubourg Birkins made. Madame calfskin body with matte alligator flaps on top are embellished with Swift window frames, Epsom glass, and a base made of sombrero leather.
This Hermès Birkin bag become an instant hit among Birkin bag collectors and are still some of the hardest variations to buy online.
More Attainable Birkin Bags
The more attainable Birkins (which are still not super attainable for most of the world's population), can start from around $10,000 and reach up to $250,000 for the more high-end and custom designs. If you're looking for the cheapest Birkin bag price, that's hard to find- unless you play the "Hermès game". This term has been coined by designer handbag customers who play the "game" to get offered a bag by their sales associate.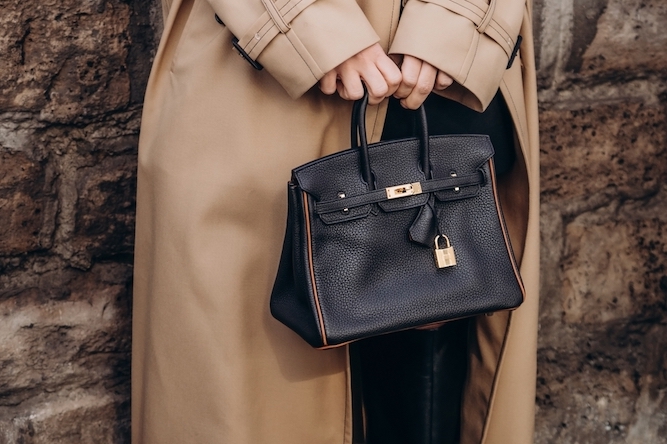 What does it mean to Play the "Hermès Game"?
To play the Hermès game means to spend a high but questionable amount of money at the Hermès boutique with your sales associate. To be offered a Birkin directly means you've developed a good enough relationship with your SA, spent enough money to secure a brand new Birkin- luckily avoiding the secondary market.
If you can't wait to get your hands on one, or do't want to play the game, finding resellers that have Birkin bags for a "reasonable" price is a challenge. Here are some of our favorite places to buy the most expensive bag brand, click to view Birkin on sale.
In most cases, you will find the second-hand market will charge a premium for the most iconic Birkin styles (good condition) model, simply because it's easier to buy and not have to go through the hassle of the Hermès boutique waitlist or pre-spend. Buying Birkin bags on the secondary market have become the most popular method of attaining these purses.
Plus, buying Birkin bags on the preloved market means you get the luxury of finding the exact bag or Hermès purse you want, rather than being offered one at the boutique you might not love. With the bags so expensive- it may be a better investment to shop these Hermès bags in excellent condition preloved.
The prices of today's Birkin range have shot up significantly since the 90s. Even a pre-owned Birkin still commands an impressive resale value price, sometimes even higher, as the supply to demand ratio is unmatched. With a limited number of bags circulating the market, the value of the iconic Birkin is sure to continue to rise.
Which Celebrities Spent A Fortune On Birkin Bags?
It seems that everyone wants a Birkin if they could have it, ranging from celebrities to elite fashion collectors. A-list celebrities have been photographed on more than one occasion carrying a Birkin bag or an Hermès purse in general. Some famous celebrity names that have been photographed with their Birkin bags include Kate Moss, Jennifer Lopez, Kylie Jenner, Lady Gaga, Victoria Beckham and the list goes on. How much is a Birkin bag is the question on everyone's mind, since the prices are not readily available online (on the brand website) like other designer fashion houses.
The Type of Leather will Determine the Birkin Bag Price You Pay:
The Hermes Birkin in Box Calf
The oldest leather used in handbags by Hermès is called Box Calf, also referred to as Veau Leather. It is a fine-grain leather that ages to a stunning patina. Rather than being malleable, the Hermès Box Calf leather is especially "boardy" which refers to leather that is firm and holds its shape well.
The cheapest birkin bag price comes in this type of supple leather typically, as the price tag is usually lower than other materials. This material CAN scratch a bit easier, however the scratches can easily be buffed into the leather- a great lower price tag option!
The Hermès Birkin in Epsom
A stamped-grain leather that appears to be more structured and rigid than most other leathers. One of the more durable items in the range that's strong enough to withstand everyday wear and tear. Epsom bags are one of the most popular leathers sold by Hermes. Most of the their collection year after year include the ever-so-popular Hermes Epsom leather.
The Hermès Birkin in Togo
The majority of Birkins are manufactured from Togo leather, which is the most well-known of the grained leathers. It is a baby calfskin with a fine pebbled appearance, good form retention, and a matte finish that will eventually become a little shinier.
For the brand, this leather option is luxurious. It feels raised to the touch and soft. Unlike the other leather options, this one requires a little less maintenance as the fine texture can be forgiving in most cases.
The Hermès Birkin Togo bag is an expensive supple handbag that has been around for a long time. The inside of the bag is big and lined with high-quality leather. It also has several pockets to keep things organized. The Hermès Birkin bag in Togo comes in many different colors and sizes, which makes it a popular accessory among fashionistas and fans alike. This type of bag price varies by color, materials, size & age.
The Hermès Birkin Exotic: Ostrich, Crocodile, Matte Alligator, Himalaya Croc
Ostrich and crocodile leather are considered exotic leathers and can be placed in the same category as snakeskin. These are an iconic look for the Birkin range of bags. The ostrich leather is known for its flexibility, softness, and surprising durability. These exotic leathers drive the cost up for the bag as they are leathers that are harder to attain. However, owning an exotic Birkin or even a Birkin Touch (a touch of exotic) will mean you will have a one of a kind handbag.
How exactly did this Birkin masterpiece come about?
The Hermès Birkin bags birth happened when British actress Jane Birkin met Hermès Chief Executive Jean-Louis Dumas back in 1981. Back then, Jane Birkin spent most of her career based in Paris, France, where she quickly rose to fame. Despite the fact that Birkin didn't speak French at the time, she quickly rose to fame, as did her passion for fashionable and luxurious clothing.
Dumas and Birkin would bump into each other on a flight from Paris, when Birkin was trying to fit all her belongings in the plane's overhead compartment. At the time, she was using a straw bag that couldn't contain it all, and everything came crashing down.
Frustrated by the ordeal, Birkin began ranting that nice purses were never quite big enough to carry several things, and this is when inspiration struck Dumas, a leather tote. The light bulb went off in his head, and he was sure that Birkin wasn't the only woman who struggled with this problem.
Dumas saw an opportunity here to create a luxury bag that was both practical and fashionable. Thus, a spacious rectangular holdall called the Hermès Birkin was born.
What happened since the Birkin Bag was created?
It was that fateful international flight that started the trend. After their initial meeting, Dumas went on to create the first Birkin bag in 1984. It was a beautiful leather piece that was designed specifically for Jane Birkin. Birkin was happy to use the bag for a while, but the bag was quickly becoming far too heavy because of all the items she was lugging around with her.
She eventually stopped using the bag after a while, but by then, it had already become the biggest fashion must-haves at the time.
Who knew that a flight from Paris to London would result in the birth of an iconic masterpiece?
Exclusivity is among the many reasons why the Hermès Birkin comes at such a hefty price tag. As of 2019, there are around one million Birkins created. However, resellers contribute to that final figure, and not everything comes directly from the Hermès headquarters.
Hermès collection are often bought and then sold again to the new buyers eager to get them. Sometimes, the resale costs are much higher than the original Birkin bag price tag, too. It goes to show how much people are willing to pay to own one of these Hermès Birkin bags.
A bag that comes straight from Hermès, however, is much harder to come by. The reason is that there's only a limited quantity of purses that are churned out every year, and these are reserved for Hermès' elite clientele. With the Birkin 30 retail cost being the most sought after size, after the Birkin 25, the Birkin bag price varies by material, color and supply & demand.
Each piece is sewn by hand using Hermès' saddle stitching, a signature before it's buffed and polished to perfection. Every piece is carefully handmade in France, and each bag or Hermès purse could take several days before it's completed. The brown Birkin (known in the Hermes color chart as gold) is a classic color way that most handbag lovers yearn for. Another question most trend seekers look for the black birkin bag cost or white Birkin bag cost.
You only have to look at these bags' craftsmanship to understand why the Birkin bag price commands the kind of price tag it does. The quality that's used in the Hermès Birkin bag is the reason why the bags come in varying textures and smells. The degree of craftsmanship required to craft one of these masterpieces is the reason behind the bags' high cost.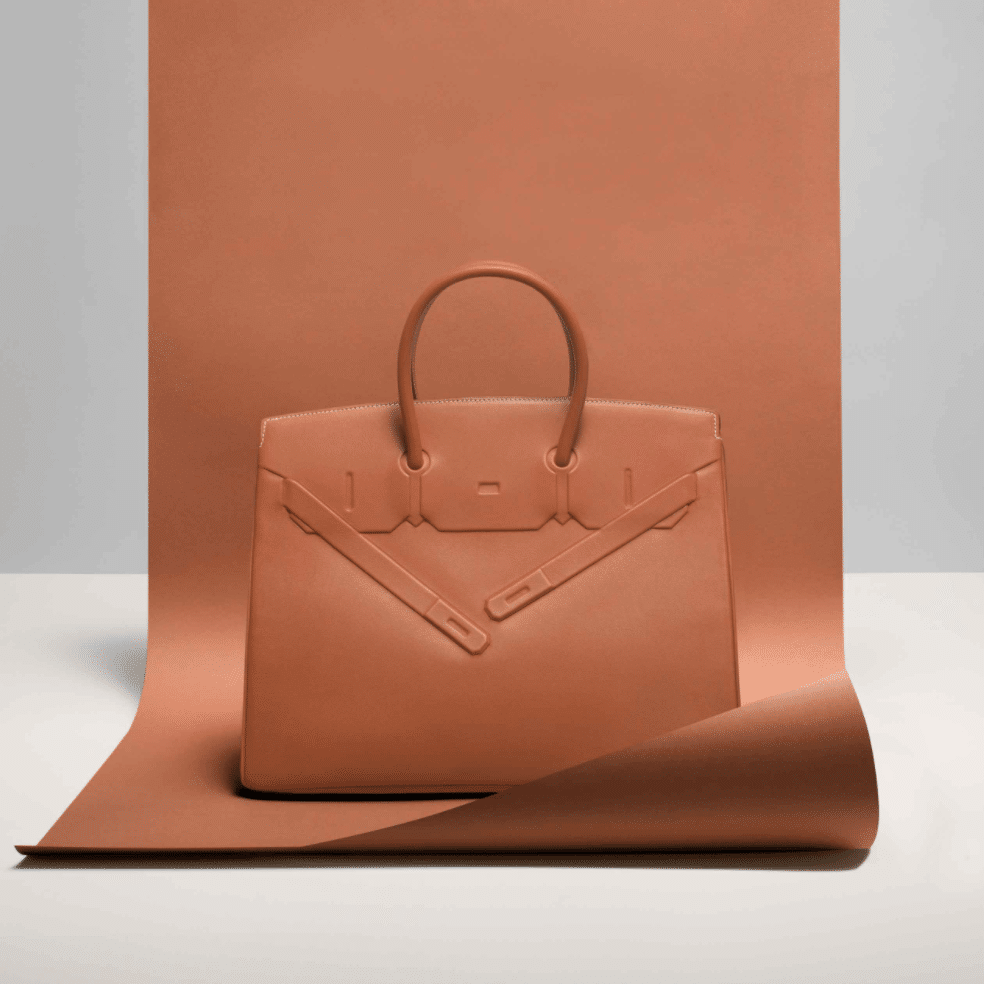 "Who knew that a flight from Paris to London would result in the birth of an iconic masterpiece? The Hermès Birkin."
What It Takes to Buy the Hermès Birkin In Retail Stores?
Unlike what we're used to, the Hermès bags aren't something you can just walk in and purchase on a whim. This isn't a handbag you'd randomly purchase online, either (unless it's a reseller). As one of the most coveted luxury handbags on the market today, owning a Birkin has become a combination of prowess and patience. The Birkin bag price is a question asked by millions across the internet,
Remember that scene from Sex and the City where Samantha was trying to wiggle her way up the waitlist to own one of those hard to get Hermès Birkin bags? Yes, that's how much patience and determination one needs to purchase a piece like this. Sometimes, you could be waiting for months to own one.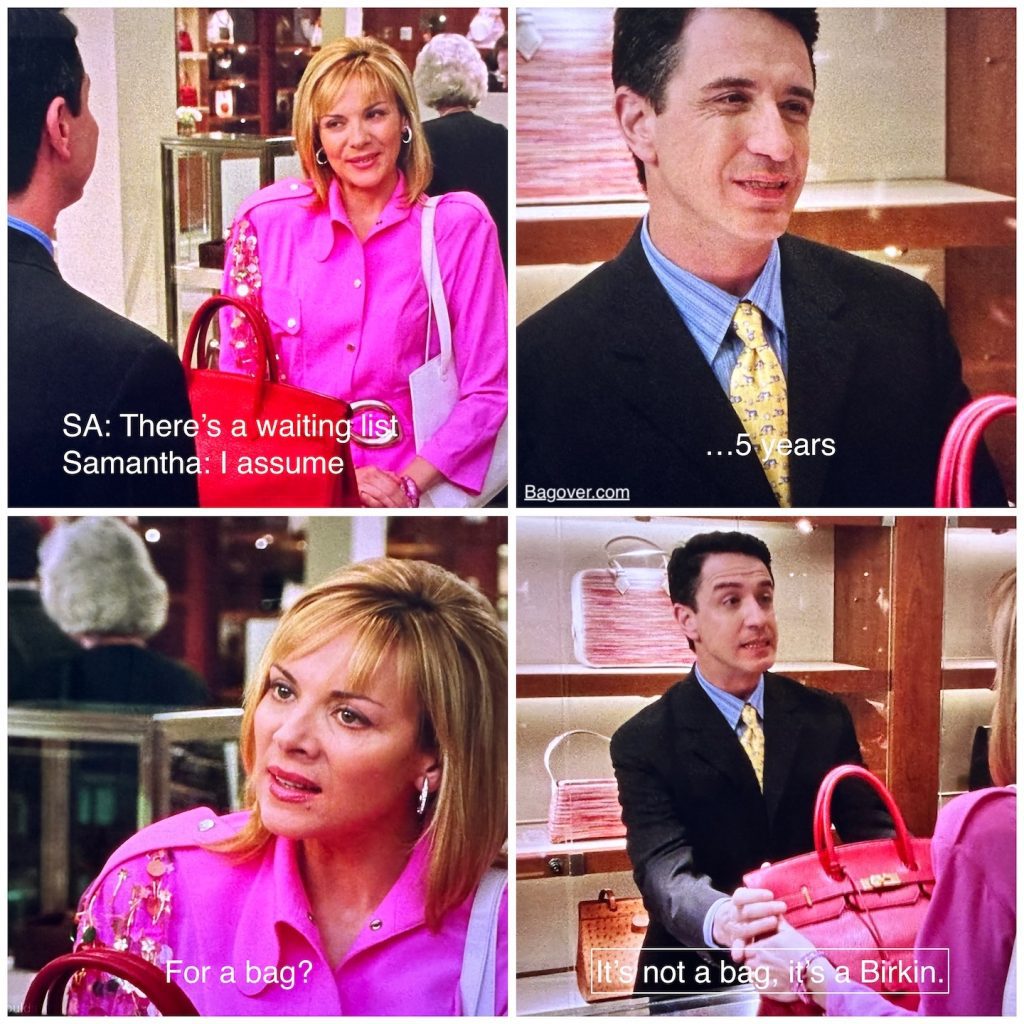 The good news is, the wait in order to buy a Birkin might buy you some time to save up some extra dough because these Birkins are called luxury goods for a reason. Anyone who has ever been lucky enough to own one of these beautiful pieces will attest to how special these luxury bags truly are. It's an investment, and it has been that way for several years.
If the bag you're after happens to be out of production, you'll find no shortage of Pinterest boards with Birkin resellers. Admittedly, most people would gasp at the over-the-top Birkin bag price tag, but when you venture into the Birkin world, you'll understand why this bag hasn't lost its place in the last four decades as one of the most desirable luxury bags out there.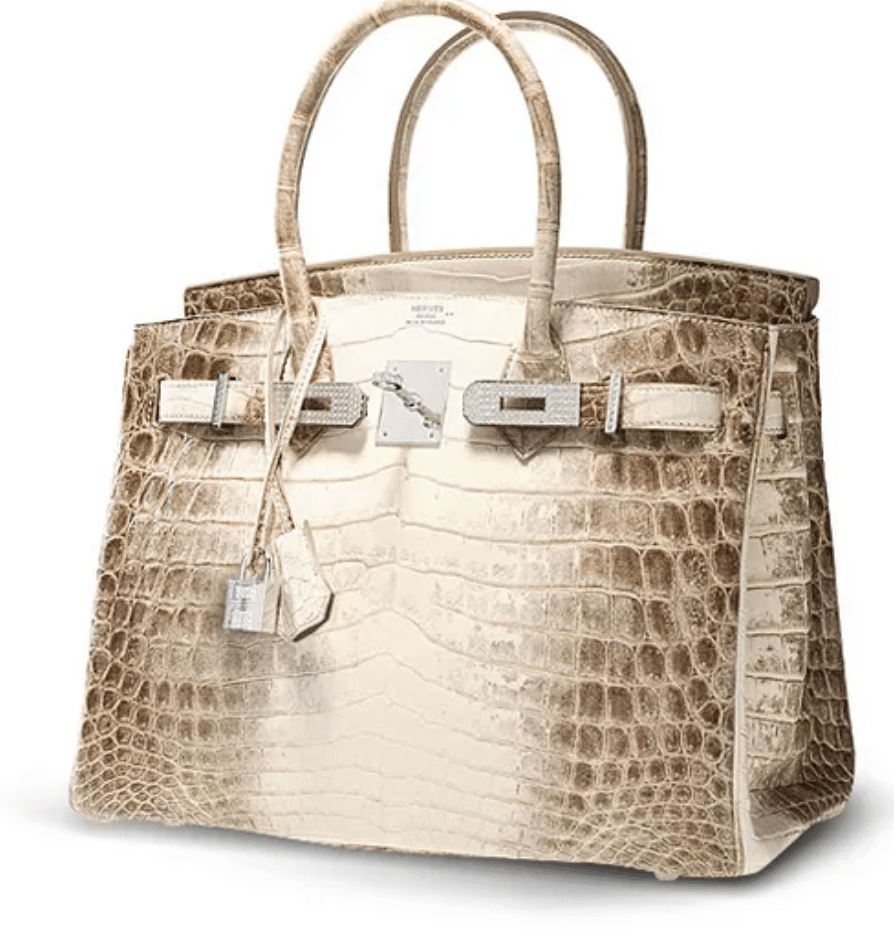 Birkin Bag Price Trends in 2023
The pricing trends for Hermès bags have shown some interesting patterns over the years. In 2020, the Togo Birkin was the exception, as its cost and value remained stable. The Birkin 25 and Birkin 30 experienced slight increases of 3% and 2.65%, respectively. These price adjustments are likely to continue in 2023.
When it comes to buying a Birkin bag, location matters. Europe remains a more budget-friendly option, offering savings ranging from 24.6% to 22.4% compared to prices in the United States. If you find yourself in Europe, it's an excellent opportunity to buy a Hermès Birkin bag while potentially benefiting from tax savings.
Additionally, the price of a Birkin depends on the chosen material. Exotic options like crocodile can increase the cost to the range of $20,000 to $30,000. The ultra-rare Himalayan crocodile skin Birkin stands as the pinnacle of luxury, commanding an astonishing price tag of nearly $400,000. For those seeking a high-end option without reaching these extremes, the Birkin cargo bag is available at around $40,000 on the resale market. Hardware material, such as gold or white gold, can also influence the cost, with crocodile generally being the more expensive choice.
Notably, the highest recorded sale pricetag for a Birkin bag reached $380,000, achieved in Hong Kong. This remarkable sum was attributed to the bag's use of albino-white crocodile skin, emphasizing the exclusivity associated with the Himalayan Birkin.
With its combination of exclusivity, luxurious materials, and exceptional craftsmanship, Hermès Birkin bags and Hermès bags in general created a thriving resale market that rivals the original retail market. If you're eager to own one and want to skip the shop waitlist, exploring the resale market is a realistic option. Acquiring a pre-owned Birkin remains a symbol of prestige and a long-term investment in timeless elegance, as classics never go out of style.
Photos courtesy of official websites of hermes, therealreal, fashionfile, sothebys, Vogue, etc.