Louis Vuitton is a luxury brand name that's been in business for over 120 years. Louis Vuitton bags have adorned the shoulders of the rich and famous for decades because of how it reinvents itself and serves the needs of its clients.
Handbag lovers typically have numerous Louis Vuitton crossbody bags in their collections. The iconic monogram symbol of Louis Vuitton is recognized globally, but it's the combination of innovation, quality, and exclusivity that has made this brand a success.
However, Louis Vuitton was not always the big fashion house it is today. Behind the glamorous boutiques, ready-to-wear collections, and jewelry line lies a story of humble beginnings. Here is a brief history of Louis Vuitton and how Louis Vuitton opened many stores around the globe.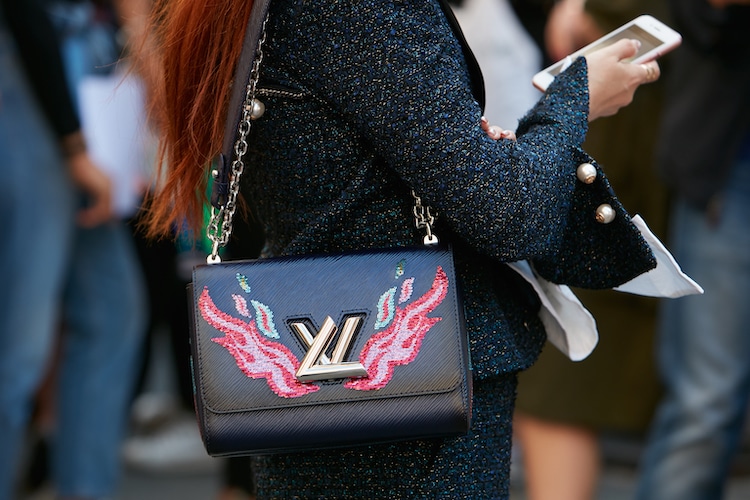 The history of Louis Vuitton starts in Anchay, a small village in Eastern France. Louis Vuitton was born into a working family in 1821 to a farmer and milliner. His work ethic and perseverance stemmed from watching his family as he grew up. When he reached ten years old, his mother died, and his father remarried. As would have it, his new stepmother wasn't a very nice person, and he left his home at age 13.
At age 16 and 292 miles later, he arrived in Paris. When he arrived, the city was undergoing industrialization with the current modes of transportation changing, allowing for even longer trips. With this came the need for strong travel boxes that could withstand the longer trips and protect traveler's belongings. He made his way to Paris on foot, and in those two years, he did odd jobs along the way to survive. He then started working as an apprentice for a successful box-maker and packer called Monsieur Marechal.
For 17 years, he worked under the trunk master. During his apprenticeship, that's where he mastered and perfected his craft in trunk making. Louis Vuitton quickly gained a reputation for being one of the best in the business. In 1852 Napoleon III became the emperor of France, and his wife Eugenie de Montijo hired Louis Vuitton to be her box-maker and packer, and this was his first celebrity client.
In 1854 he married Clemence-Emilie Parriaux, started a family with her, and had their son Georges Vuitton. In the same year, he stopped working for the trunk master and opened his first store in Rue Neuve-des-Capucines.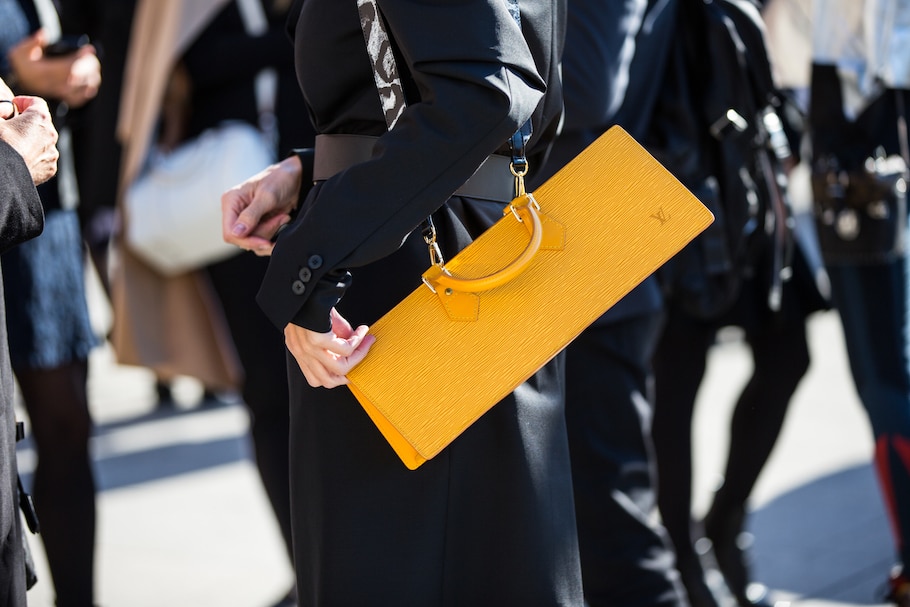 Why did Louis Vuitton become famous?
In 1854 years after he arrived in Paris, he mastered his craft in creating valuable luxury trunks and became well respected for it. As a result, Louis Vuitton opened his first store in Paris. He established his name as a luggage maker at the store and had one of the largest travel goods store.
In 1858 Louis Vuitton introduced the first Louis Vuitton steamer trunk, and later in 1901, he introduced the steamer bag. During that time, trunks had rounded tops, which allowed water to runoff, but this design didn't allow for convenient storage. Louis Vuitton's design was a flat yet waterproof trunk that was easily stackable.
The trunks were made of grey canvas known as Trianon and soon proved to be the French house's foundation, bringing in orders from across the world and thus making the house expand. In addition, the expansion of train travel during the mid-nineteenth century increased the demand for Vuitton's trunks.


In 1859 after designing the innovative and revolutionizing trunk, he got overwhelming orders from all over the world, and he had to expand his company. The high demand for these unique trunks had Louis Vuitton thinking of expanding to meet the demand.


With a successful business, Louis Vuitton moved his family and shop to Asniere, where he added more workers to make his trunks. Though bigger, the store still didn't meet the demands, so he had to open even more stores northwest of Paris. The larger stores combined with the innovative metal and glass construction symbolized superior quality and comfort. As a result, the company reached a bigger client base and earned more trust from clients across the world.


Among his elite clients were Isma'il Pah, Suez Canal, and the Khedive of Egypt, who ordered from the brand during his inauguration in 1869. Louis Vuitton also designed trunk beds for Pierre Savarganan de Brazza, the legendary explorer, and his fame and reputation grew even more.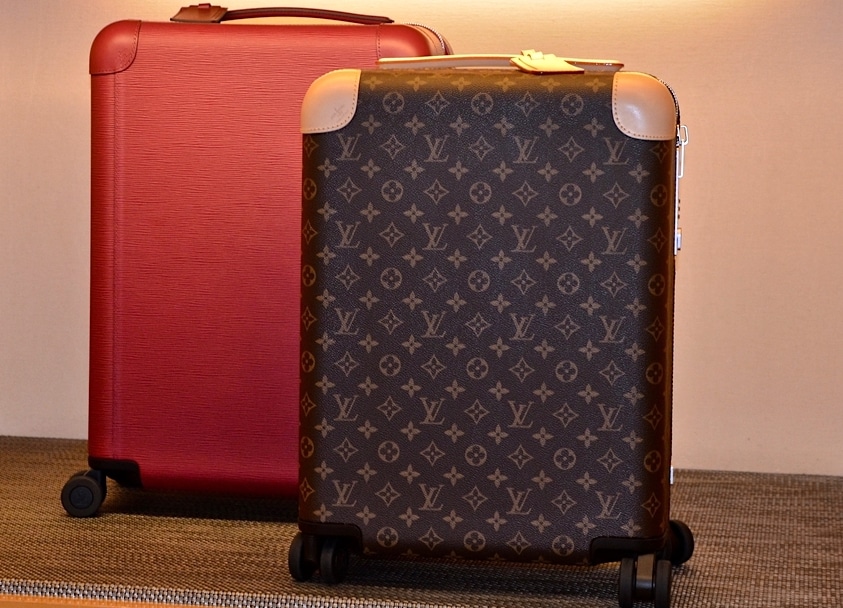 Setbacks 
Louis Vuitton's luggage bags became so popular, so counterfeits of his designs started to flood the market. To counter this, Louis Vuitton started using beige and brown stripes in his designs, which significantly changed from the normal grey he used.


The Franco-Prussian war, which lasted from 1870 to 1872, created a setback in Louis Vuitton's career. His entire business was destroyed during this time. Still, he managed to re-establish his company and get it going again. He set up a shop in Rue Scribe in central Paris, where his business even became more successful than before the war.


What was the first Louis Vuitton pattern? 
With the increasing popularity of the Louis Vuitton brand, counterfeiters continued making fake versions in the market. This forced Louis Vuitton to create a new design once again. In 1888 Louis Vuitton created the Damier Canvas pattern.


Even during that time, Louis Vuitton was a status symbol that was enough for people to make fakes of the designs. He ensured the patterns were handpainted to prevent counterfeits. He also trademarked the logo, which read "Marque L. Vuitton deposee."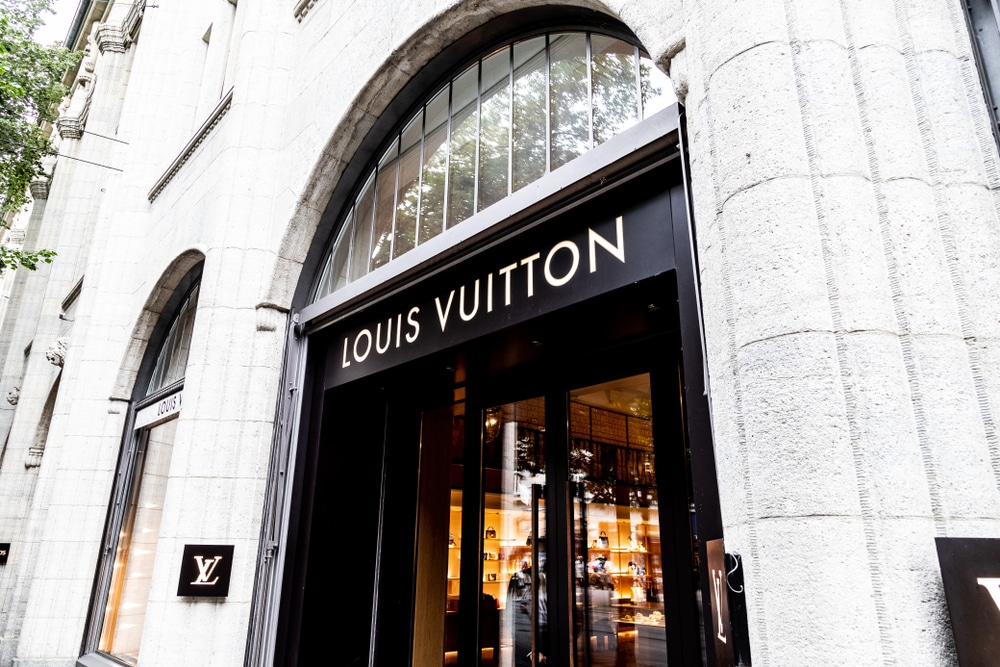 In 1892 proved to be a time of mourning for the family as Louis Vuitton passed away at 70 years. His son George Vuitton then took over the business. George Vuitton turned the family business into a global phenomenon.


In 1886 George Vuitton invented and patented an ingenious locking system in history that was unpickable, and this lock is still in use today.


At the age of 70, George's father, Louis Vuitton, left a legacy of excellence in design and craftsmanship. Following in the footsteps of his father, George Vuitton created a luxury and exclusive fashion brand.


His ideology on growth and expansion while remaining exclusive and offering a luxury experience for their clients would serve as the guiding foundation for luxury brands everywhere to create a lasting legacy.
As head of the business, George Vuitton also introduced new designs. George's major creations are the classic Monogram Canvas, which features flowers, diamonds, and LV monogram patterns. The Louis Vuitton monogram design was first introduced and trademark in 1896.
Under his leadership, the brand with its signature monogram bag was successful and became even more popular, and the iconic lv monogram pattern is famous among elite clientele. With this, the brand caught the eye of one of the more established fashion icons Gabrielle Chanel.
In 1925 the company created a dome-shaped bag for Chanel, which was meant for personal use and was a step away from the regular luggage bags they created for travel. It wasn't until 1934 that Chanel allowed the fashion house to mass-produce the bag for sale to the public.
With the success of the handbags, the company expanded its product line to include the Speedy bag and Keepall bag in 1930, and the Noe bag in 1932 to its collection. The bag was redesigned to be a streamlined and compact bag for everyday use and was called the squire until Louis Vuitton renamed it the Alma in 1955. The popularity and demand for these bags in the fashion world were extraordinary such that they are still currently created in various fabrics and sizes today.
In 1936 Georges Vuitton passed away, and his son Gaston-Louis Vuitton took over the business. During the time Gaston was running the business, the brand began to incorporate leather into its products and revamped its signature monogram canvas to be used across multiple designs, including the famous cylindrical papillon bag in 1966.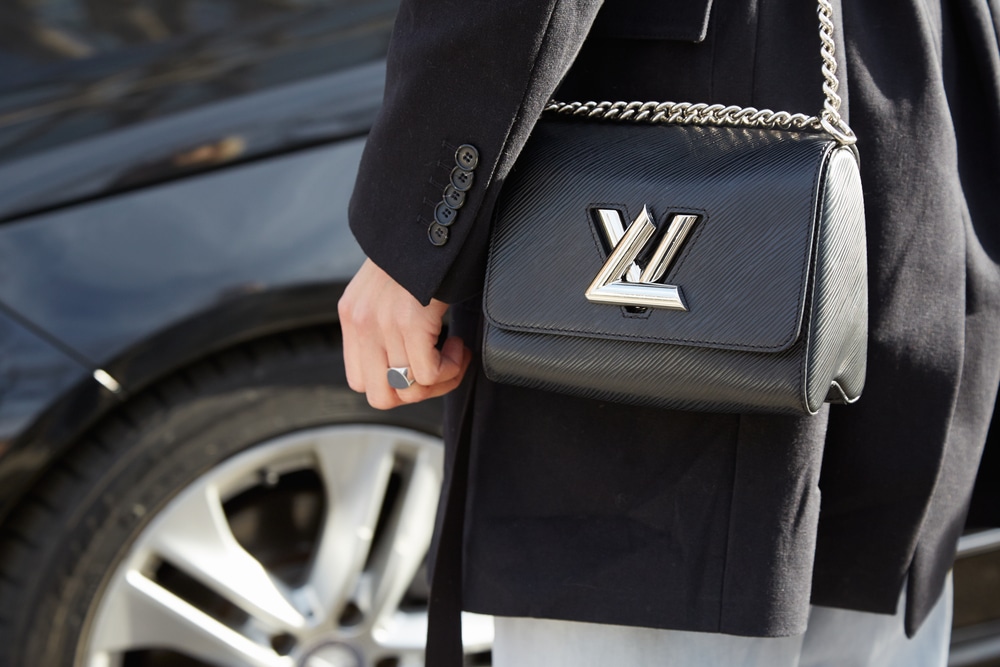 When Gaston-Louis passed on in 1970, his son-in-law Henry Racamier took over running the family fashion business. Henry recognized the need to expand the brand, and with the influence of financial director Joseph Lafont, the company was publicly traded in 1984.
With Louis Vuitton as the pioneer for luxury goods, it was no surprise when they aligned themselves with both the leading manufacturers of champagne (Moet et Chandon) and cognac (Hennessy), thus creating LVHM in 1987.
Appointment of creative director Marc Jacobs 
The first creative director to be appointed was Marc Jacobs, which proved to be a step in the right direction for the brand. Marc Jacobs designed Louis Vuitton's first ready-to-wear line and also introduced the Monogram Vernis range of handbags and the Damier Graphite line.
In 2001 artistic director Stephen Sprouse and Marc Jacobs created a collection of neon graffiti written over the classic monogram canvas. This is one of the most sought-after collections among Louis Vuitton collectors. With the success of the Stephen Sprouse collaboration, the brand began to collaborate with other designers and artists.
In 2003, Louis Vuitton collaborated with Takashi Murakami to create the multicolor monogram, the standard lv monogram print but in 33 colors on a black or white background. Murakami was also renowned for the famous smiling cherry blossom print on the classic monogram. As Louis Vuitton's brand and reputation continued to soar, they created the Neverfull in 2007. The bag became one of the brand's classic styles and the most recognized handbags.
In January of 2013, when Marc Jacobs left the French fashion house, he designed the Pochette Metis inspired by Monceau Briefcase. This functional and versatile leather handbag would become one of the brand's most famous pieces even today.
Louis Vuitton Today 
After Marc Jacobs left, three new creative directors were appointed; Nicolas Ghesquière took over women's collections, Kim Jones dealt with menswear, and Darren Spaziani ran the luxury leather goods collection.
In 2018 Virgil Abloh, an American fashion designer, was appointed the new artistic director of menswear. Today Nicolas Ghesquière is still in charge of designs and even limited-edition leather bags at Louis Vuitton. Virgil Abloh sadly passed away November 28th, 2021 after a two year battle with cardiac angiosarcoma, a rare cancer.