When it comes to finding the bag of your dreams, we don't assume anyone from the Kardashian family won't have the means to afford it. Turns out its not just dollars that Chanel wants… is it Kris Jenner?
In Kim Kardashian's latest interview with James Corden, 'The Late Late Show,' she tells a story about her first photoshoot with Karl Lagerfeld.
Kim Kardashian said, "I went to Paris, and I was so excited; I told all my friends, and they were like, 'OMG, you're shooting with Karl Lagerfeld." Kim, at the time, was 8 months pregnant with her firstborn, North West.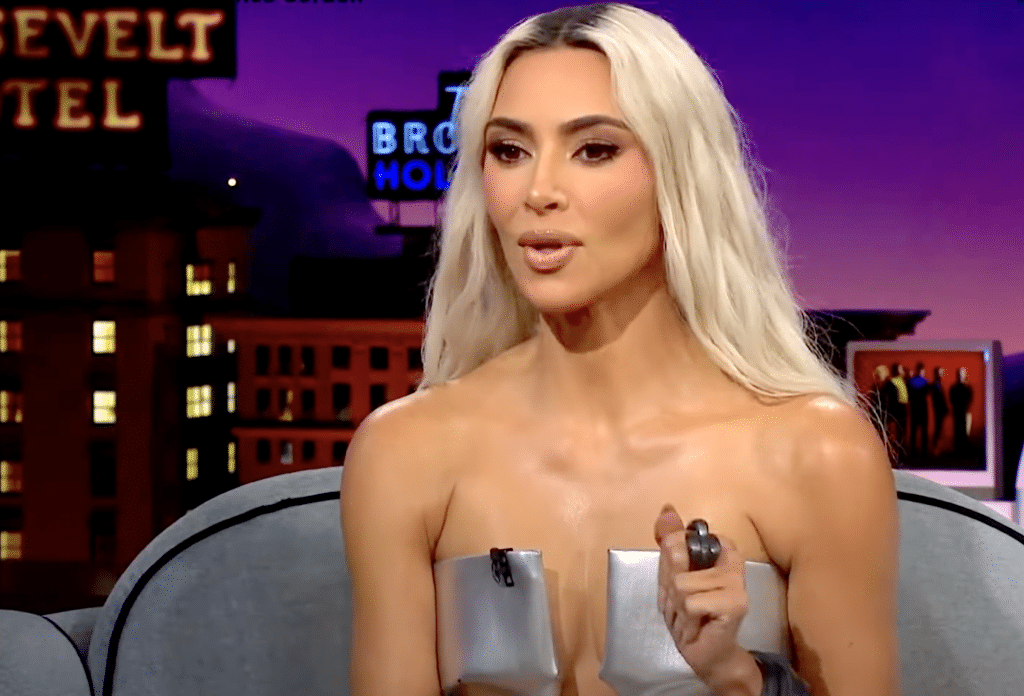 "Rumor has it…" she continued, "Is that he will give you a (Chanel) bag on set if it's your first photoshoot with him." Kim was not only excited to be in Karl Lagerfeld's (rip an icon) presence because, let's be real, we all would, but she had dreams of what bag would be gifted to her by Lagerfeld. She dreamed that she would put the bag in North's room, and it would be her daughter's first designer handbag.
In walks Kris Jenner, during the shoot, "decked out" in head-to-toe Chanel. From boots to gloves to sunglasses and more in vintage Chanel. While the shoot carried on, Kris and Lagerfeld hit it off, exchanging stories and laughs, all while Kardashian was on set.
At the end of the shoot, Karl comes in, holding a Lego-style black and white Chanel clutch bag dripping in crystals. Apparently, it was only designed to be a runway piece and was never put through to production. Eeek!
Kim Kardashian said, "He (Karl) literally is like, 'I have this present for you; it's been so amazing getting to know you'… and then he goes over me and hands it to my mom."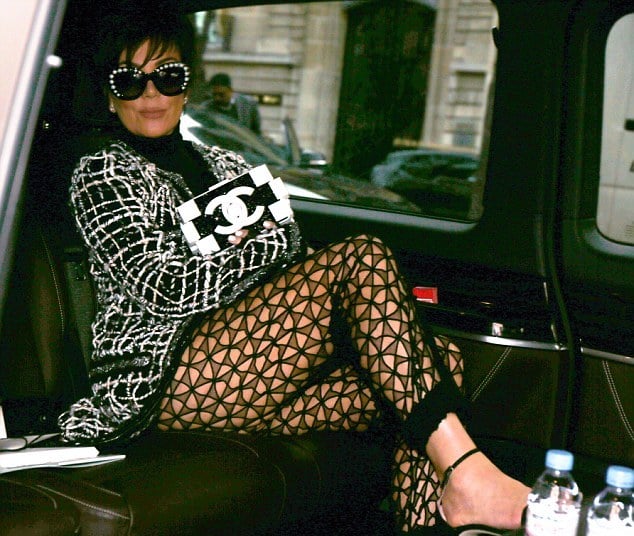 "I went into the bathroom," Kim continues, "started hysterically crying. And I'm like pregnant, hormonal, and flew all the want to Paris… I called my cousin Cici and said, 'this Bich took my fuckng bag."
Let me be honest; if that happened to me, I'd probably cry hysterically for weeks. I mean… one of a kind Chanel bag being GIFTED to my mother on a shoot I was doing with Karl Largerfeld? Oh boy.
Luckily (I guess?) Kris Jenner did apparently include the coveted Chanel clutch bag in her Will, stating it is to be given to North West when she passes. An interesting arrangement, perhaps?