LOEWE MEN'S SS24 RUNWAY COLLECTION
The much anticipated LOEWE Spring/Summer 2024 men's runway collection debut is here with enough glitter and guys to give us an eye full for seasons to come. The exploration of fabrication left nothing to the imagination as elongated silhouettes took center stage. The collection consisted of blazers, coats, banker shirts, knitted polos, jeans, and chinos. The construction of the pieces stole the show, with tops created from giant swatches of fabric with diagonally inserted pins for added dramatics.
Silhouettes that prove long waists, wide legs, and short busts are in. With patterns we know and love, like pinstripes and color block prints. Jonathan Anderson's looks gave us fresh and modern but with a filter of glitter and crystals (with accessories to match).
LOEWE MEN'S SS24 HANDBAGS
At Bagover, one thing we hyper-focus on is handbags, obviously. Loewe Mens SS24 gave us a hint of what's to come with the suede Pebble Bucket and the Puzzle Fold Tote bags. While not all bags give us glitter and crystal, they give us oversized patterns for balance. But one tote is crystalized to the gods, we can't take our eyes off the Puzzle Tote, an amazing looking Loewe bag.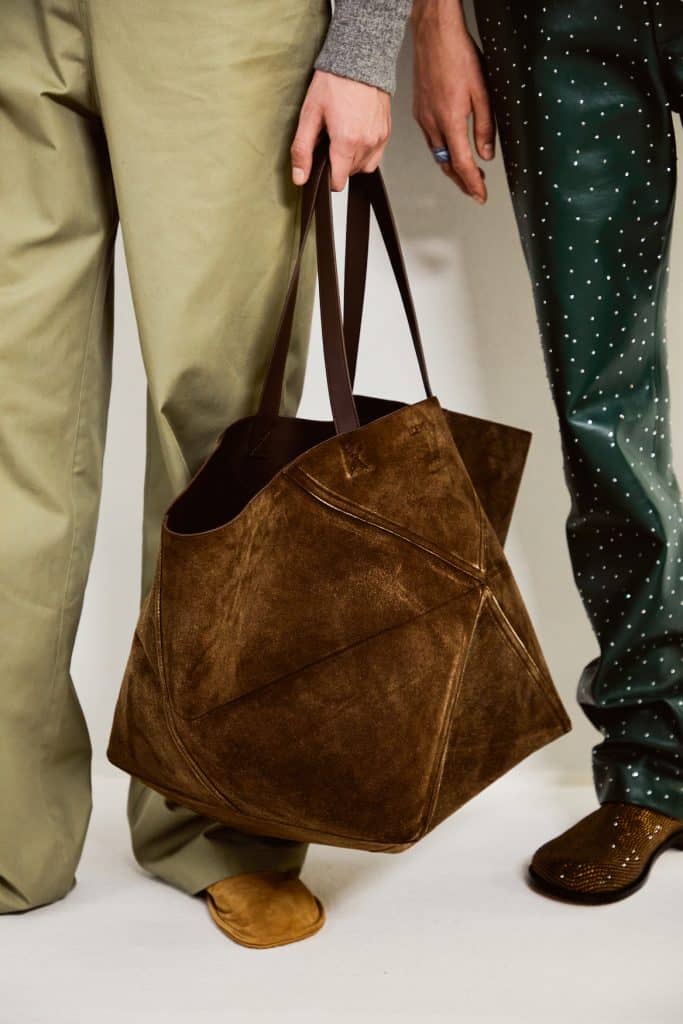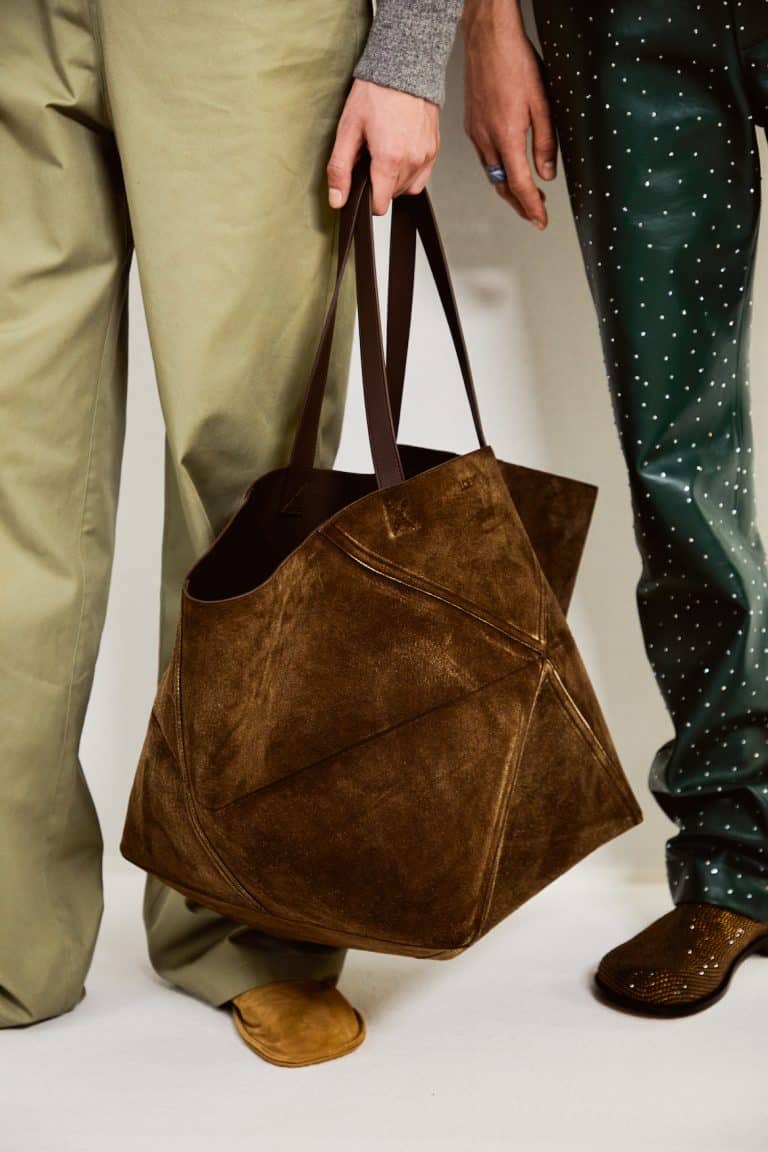 LOEWE Mens SS24 Front Row Celebs
Celebs like Emily Ratajkowski, Taeyong (LOEWE's new global brand ambassador), Troy Sivan, Rauw Alejandro, and Corey Mylchreest (from Queen Charlotte, a Bridgerton story) were all seated front row to discover the looks first. Pharrell Williams was also in attendance, holding THAT handbag from THAT Louis Vuitton show, you know, the one.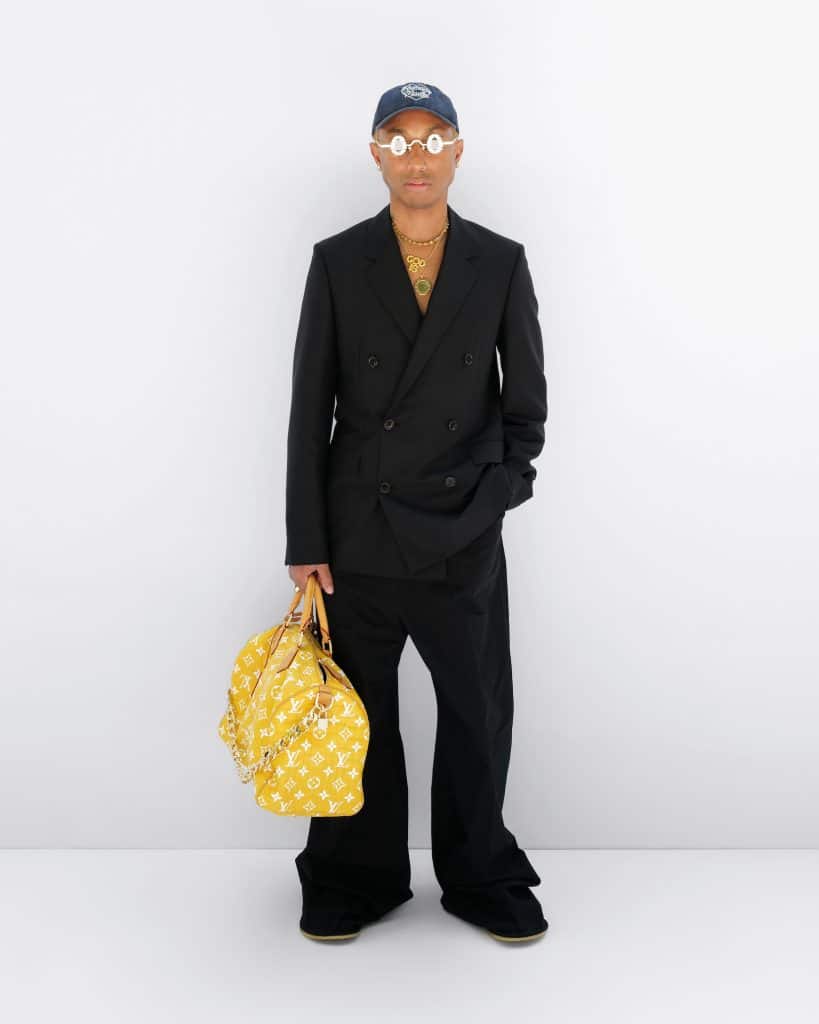 The star-studded event was hosted at the LA Garde Républicanine's equestrian arena and featured waterfalls by artist Lynda Benglis. The three fountains of art explored the unpredictable behavior of fluid substances in action, a conversation between the waterfalls and the garments was truly a work of art.