Loro Piana Bag
Italian label Loro Piana represents craftsmanship and timelessness in the world of high fashion. The Loro Piana Extra Pocket Pouch, their most stylish design, offers a seamless fusion of style and utility and is a monument to these beliefs.
The Extra Pocket Pouch embodies true minimalist sophistication. It is made of the finest fabrics, with simple lines and a subtle yet opulent Loro Piana emblem, emitting a quiet grandeur. The bag's small size betrays its functionality, providing enough space to contain everyday necessities while looking stylish.
The Extra Pocket Pouch's adaptability is one of its best qualities. It may be carried as a clutch, worn as a crossbody bag, or even fastened to a belt; thanks to its versatile design, it the perfect companion for every situation. This pouch effortlessly fits your style, whether going to a fancy soirée or a casual brunch.
Loro Piana Bag: Extra Pocket Pouch Price Guide
| Loro Piana Bag Models | Price |
| --- | --- |
| Extra Pocket Pouch L19 Calfskin | $2,250 |
| Extra Pocket Pouch Ostrich L19 | $4,825 |
| Extra Pocket Pouch Snakeskin L19 | $4,825 |
| Extra Pocket Pouch L27 Calfskin | $2,800 |
| Extra Pocket Pouch L27 Linen | $2,575 |
| Extra Pocket Pouch L27 Linen & Leather Trim | $2,800 |
| Extra Pocket Pouch Snakeskin L27 | $5,575 |
| Extra Pocket Pouch Ostrich L27 | $5,575 |
| Extra Pocket Backpack Calfskin | $3,000 |
| Extra Pocket Backpack Ostrich | $5,900 |
| Extra Pocket Backpack L23.5 Calfskin | $3,000 |
| Extra Pocket Cellphone Case Calfskin | $1,250 |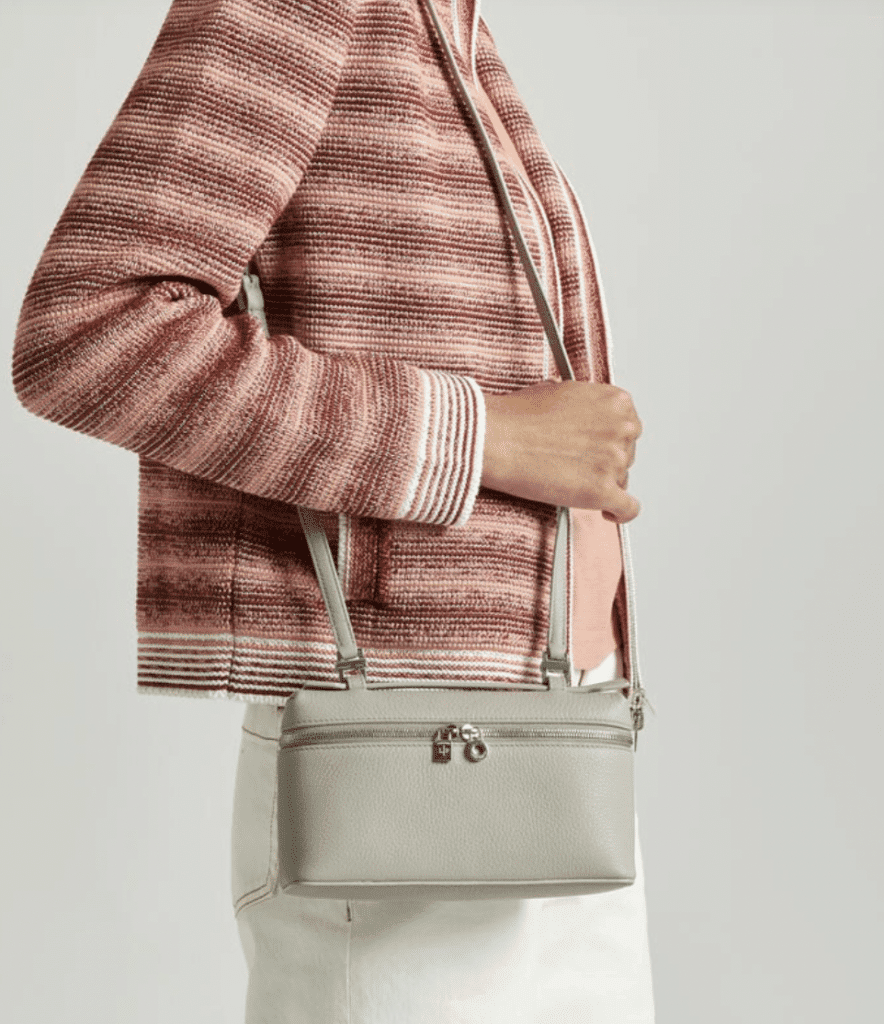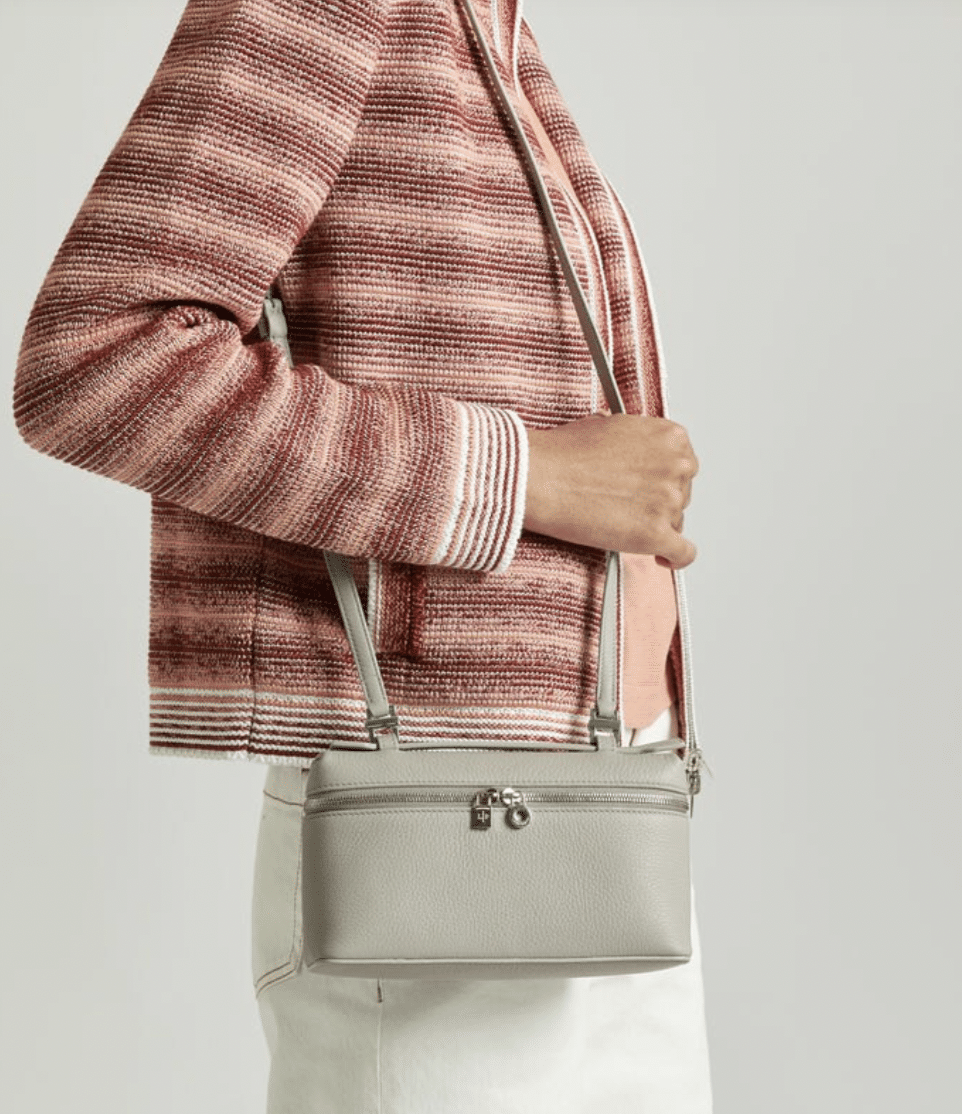 Celebs Wearing Loro Piana Pouch
One of the major reasons why the Loro Piana bag, the Extra Pocket Pouch, has risen to popularity is thanks to the celebs. Major fashion icons of today like Gigi Hadid and Sofia Richie Grainge love the smaller Loro Piana bag in white calfskin. This bag which is expected to be the hottest, quiet luxury bag for the next few years.
Is The Loro Piana Bag Quiet Luxury?
The Loro Piana Extra Pocket Pouch epitomizes the enduring attraction of simplicity in a world that is sometimes marked by excess and extravagance. Contrarily, the modest elegance and minimalist style of this pouch speak volumes and are what distinguish it from other high-end accessories.
The Loro Piana bag, the Extra Pocket Pouch's simplicity, is a tribute to the company's commitment to using high-quality components and handcrafting. This pouch lets the quality of its materials and painstaking workmanship stand out. It is made from the finest leather and is simply accented with a subtle Loro Piana emblem. It's a statement that exudes elegance subtly rather than loudly.
This simplicity emphasizes both functionality and attractiveness. The pouch is highly adaptable because of its simple lines and minimalist design. It moves easily between informal and formal settings, day and night, holding necessities and accentuating an ensemble. One of its most appealing qualities is its versatility.
The Loro Piana Extra Pocket Pouch speaks to individuals who appreciate the beauty of simplicity and recognize that true luxury comes in the details in a world where less is frequently more. It's a piece of jewelry that perfectly encapsulates "quiet luxury" and is appealing year after year and will make many Best Designer Bag… lists.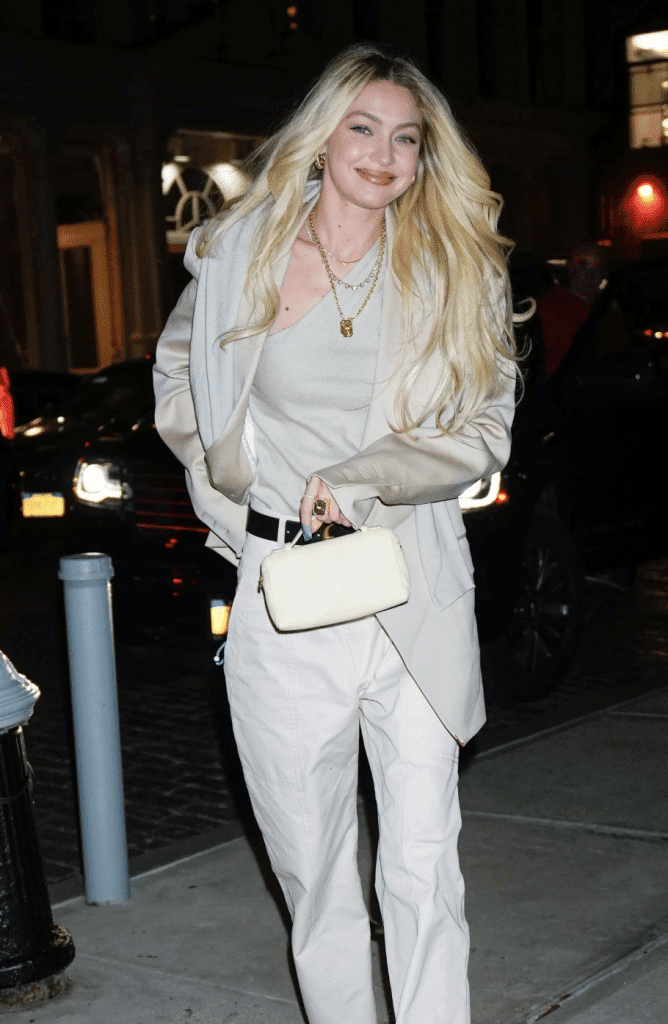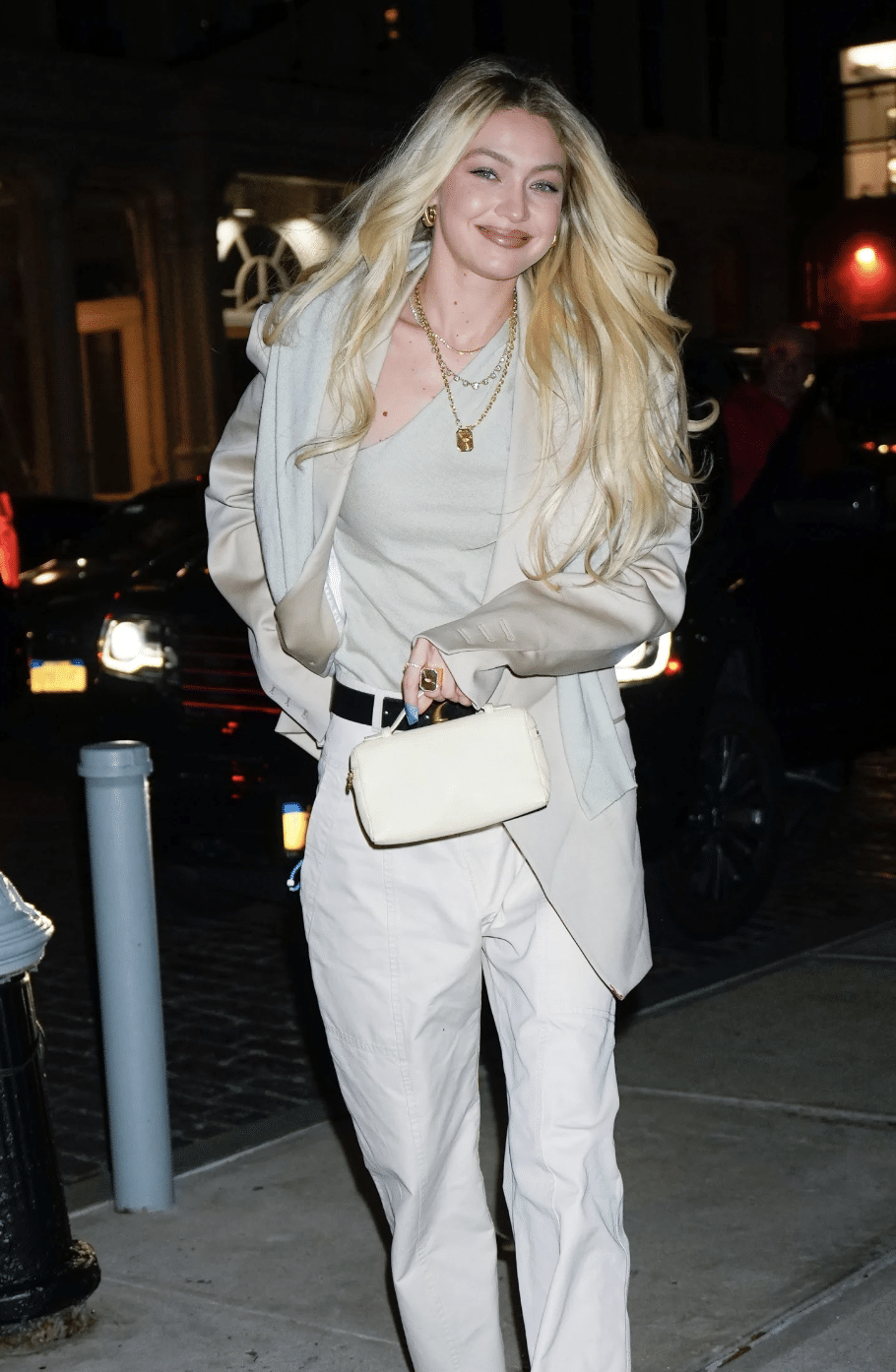 How Long Has Loro Piana Been Around?
The Loro Piana story is a tale of Italian workmanship, commitment to excellence, and a dedication to creating some of the world's best textiles and luxury goods. This renowned brand was established in 1924, and it has a lengthy, illustrious history.
Loro Piana was founded in Quarona, a tiny Italian town famous for its remarkable wool production in the Biella region. The business started out as a premium wool fabric trader, sourcing the best supplies from all around the world. They gained a reputation for having strict standards when it came to choosing the best raw materials over time, especially merino wool, cashmere, and vicua.
Franco Loro Piana oversaw the company's foray into textile production in the 1940s, which helped to further establish its status as a top manufacturer of opulent materials. They created ground-breaking innovations like "Baby Cashmere," a material famous for its remarkable softness and derived from the under fleece of baby Hircus goats.
As Loro Piana's career progressed, they entered the fashion industry and used their knowledge of textiles to produce magnificent clothes, accessories, and outerwear. Their designs have always radiated a classic elegance that is distinguished by simple lines, understated richness, and an emphasis on comfort.
While retaining its dedication to workmanship and quality, Loro Piana was able to significantly grow its global profile after being acquired by the French luxury company LVMH in 2013.
Despite supplying a variety of goods, like luxurious cashmere sweaters, enduring scarves, renowned leather goods, and of course, the Extra Pocket Pouch, Loro Piana continues to stand for Italian perfection today. Despite its illustrious past, Loro Piana is still a symbol of luxury, where tradition and innovation coexist, and the quest for the best materials is considered an art form in and of itself.
Conclusion
The Loro Piana bag, Extra Pocket Pouch, is a statement piece that exhibits a dedication to quality and craftsmanship; it is more than just a bag. This pouch is needed for individuals who value style and substance as fashion changes because it is a timeless accessory that defies fads. You may take a piece of Italian elegance with you wherever you go if you have the Loro Piana Extra Pocket Pouch in your hand.
Image courtesy of Loro Piana, mytheresa, vogue, myfacehunter.