Lous Vuitton has unveiled their "200 Trunks, 200 Visionaries: The Exhibition" on Rodeo Drive in Beverly Hills. 
The exhibition was first conceived as a celebration for their namesake founders' Louis Vuitton's 200th birthday. Read the History of Louis Vuitton here. 
It is a traveling show that recently was moved from Singapore to their now North Rodeo drive location, near their LV flagship. The show is open to view by the public and is free to enter.
See "Louis Vuitton 200 Trunks, 200 Visionaries" details below:
July 29th, 2022- September 6th, 2022
468 North Rodeo Drive,
Beverly Hills, CA 90210
Monday- Saturday: 10 am – 8 pm
Sunday: 11 am – 8pm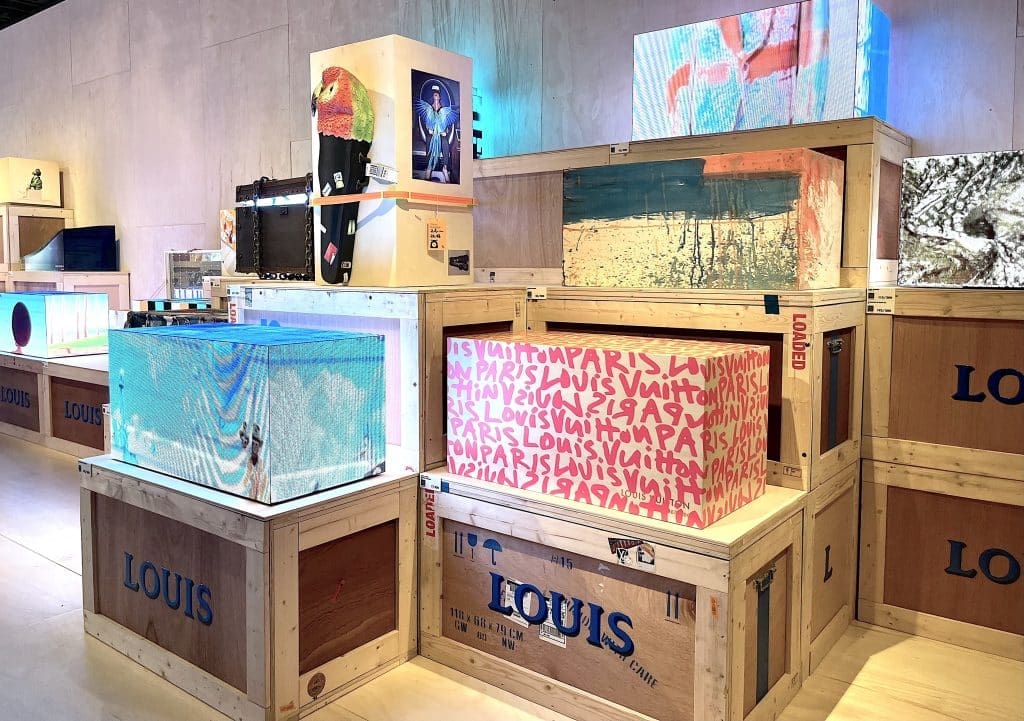 The LOUS 200 project revolves around 200 artists from industries spanning arts, culture, science, sports, global causes, entertainment, and much more. The artists were given a metaphorical "trunk" that mimics the same size as the original Louis Vuitton trunk from the 1850s. 
All these trunks represent artistic expressions of the artist's respected niches. Notable names include Supreme, Peter Marino, Lego, BTS, Liu Wei, and more. 
The grand opening in Los Angeles included some popular celeb names like Shay Mitchell, Jaden Smith, Emma Chamberlain, and many more. 
Images below courtesy of louis200.com.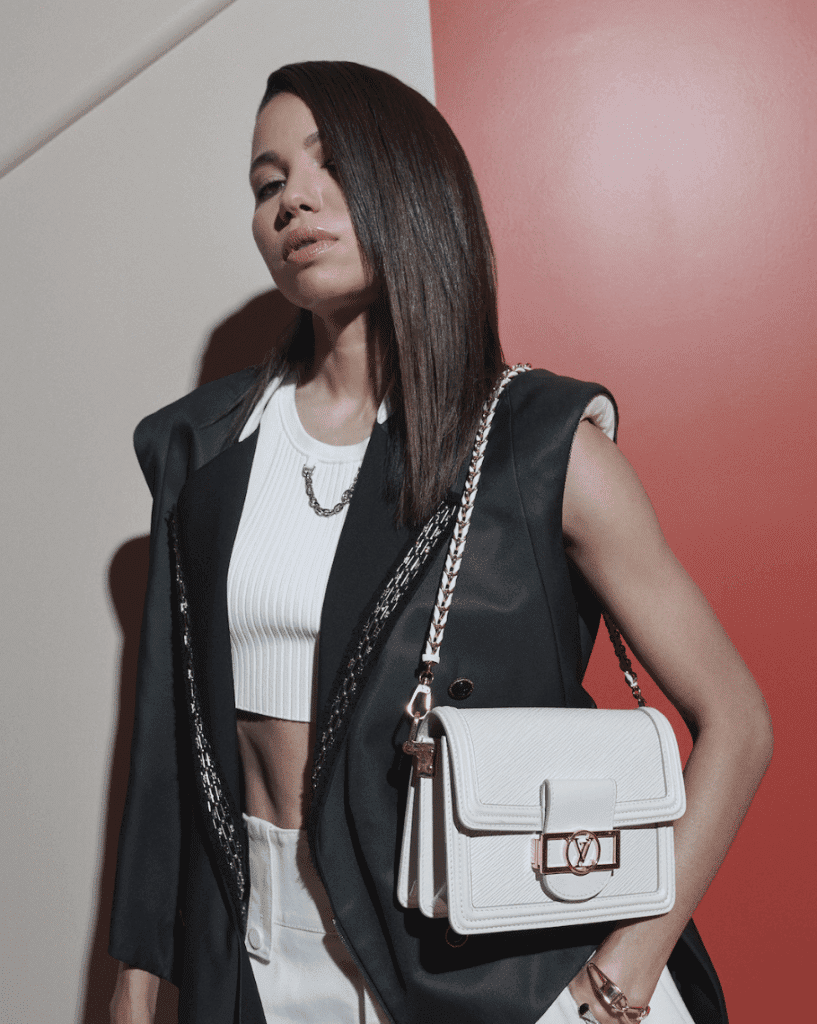 The exhibit is showcased in a gorgeous orange and white striped building just a few steps away from their boutique on Rodeo. The Louis Vuitton team really excelled with their presentation of the 200 trunks inside. 
Among the artists is Derek Blasberg, YouTube's Head of Fashion and Beauty. He was previously the Editor-At-Large of Harper's Bazaar and Vanity Fair's Man on the Street. He currently lives with a dachshund named Monster in New York's Upper East Side. View his LV trunk below.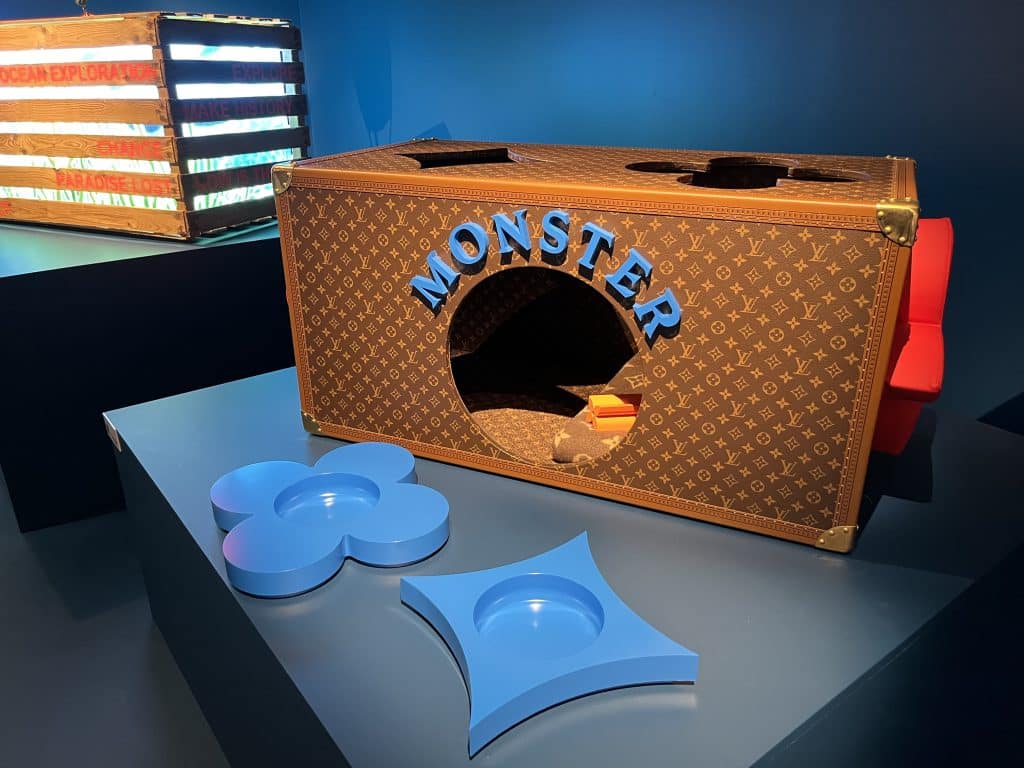 BTS, "Beyond the Scene," is a South Korean band that is not only Grammy-nominated but has also reached superstardom in recent years. The band's members are RM, Jin, SUGA, j-hope, Jimin, V, and Jung Kook. View their Louis Vuitton trunk Below.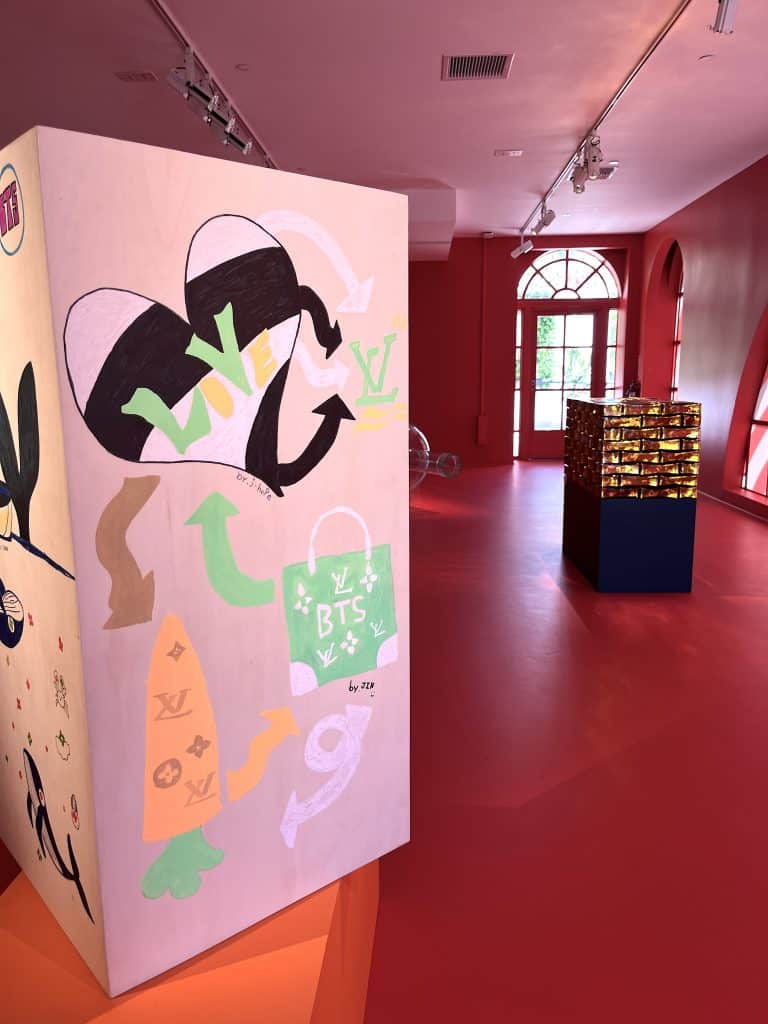 Other notable Louis Vuitton trunks and artists: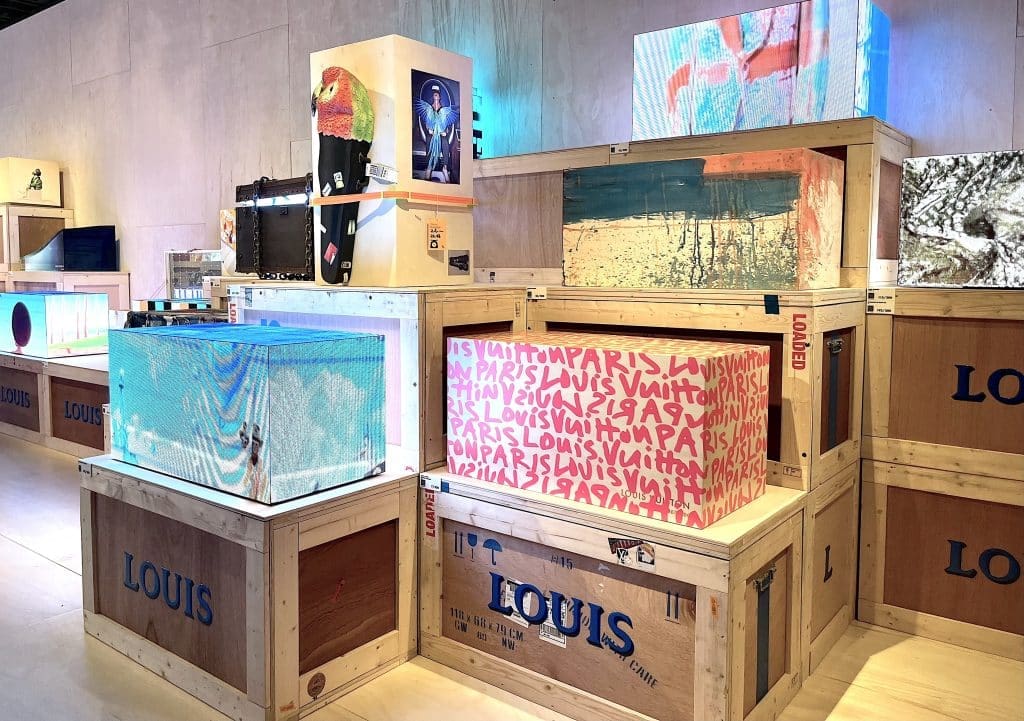 Happy 200th, Louis.