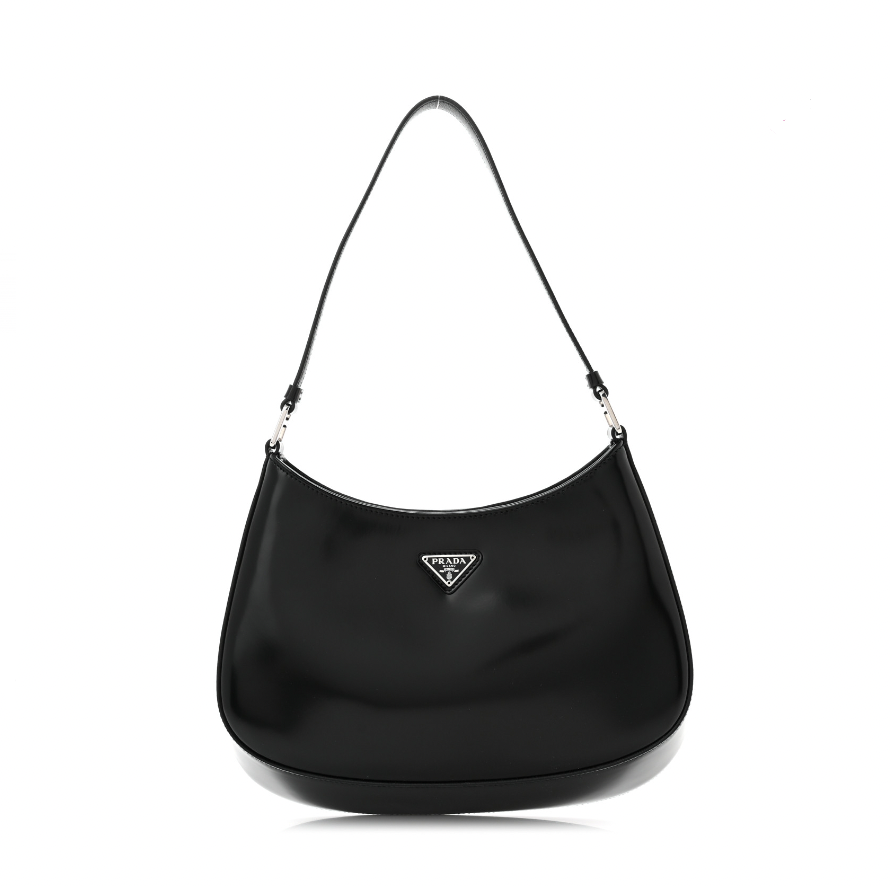 Crafted from luxurious brushed leather, the Prada Cleo Bag exudes opulence and has garnered celebrity endorsements, attesting to its fashion-forward appeal. Its classic yet contemporary design offers versatility for various occasions, but its high price and limited storage capacity may not be accessible to all shoppers.
What makes the Prada Cleo bag so special? In this analysis, we'll examine the craftsmanship, design features, and detailing that go into making the Prada handbag that has taken the fashion world by storm.
The Allure of the Prada Cleo Bag
The Prada Cleo Bag's classic yet contemporary aesthetic has made it popular among fashionistas. Featuring a luxurious spazzolato leather texture, this chic purse is the perfect accessory for any occasion. This item is not only aesthetically beautiful but also well-made and long-lasting. Consider the gorgeous and classic Prada Cleo Bag if you want to make a statement with your accessories without sacrificing durability, this Cleo brushed leather bag is IT.
The Prada Cleo Bag exudes elegance with its smooth, rounded silhouette and brushed leather. The metal hardware bearing the PRADA logo that fastens the strap to the body contributes to the high-end appearance and feel. This lightweight bag emanates a contemporary aesthetic thanks to its rounded shape and padded sides. This high-quality accessory is lined with nylon and embroidered with the Prada emblem, so it looks fantastic no matter how often you wear it.
It has an opening with a singular magnetic button closure (some variations have a zip) but is still sleek enough to keep the opening shut when in use. It has one big compartment to keep all your belongings, big enough to fit your phone, keys, makeup, card holder, and more!
Prada Cleo Materials: Leather, Crystal, Ostrich, etc.
The main material you can find the Prada Cleo made of is brushed leather; the texture gives the Prada Cleo Bag an air of sophistication and opulence, a perfect brushed leather shoulder bag. This design distinguishes it from the crowd of high-end leather bags because of the touch surface, which is gently matte.
You can easily maintain the pristine condition of your Prada Cleo brushed leather despite regular usage because of its smooth texture, which not only adds a touch of sophistication but is also wonderfully soft to the touch and sturdy at the same time for a leather shoulder bag.
Thanks to it's material, the Prada Cleo can be kept clean and scratch-free because if it's sturdy make.
PRADA Engraved Hardware on Cleo Bag
The Prada Cleo Bag's hardware is well-constructed and adds to the bag's high-end appearance (and how you can tell it's designer). The leather shoulder bag is adorned with a metal plate that is either silver-toned or gold-toned, depending on the color of the bag, and features an engraved PRADA signature as a symbol of their dedication to high-quality craftsmanship.
Is The Prada Cleo Quiet Luxury Approved?
The Prada Cleo Bag is a favorite among fashionistas thanks to its sleek design. As the quiet luxury trend soars, this bag is necessary for every closet because it can complement everyday and dressy outfits. This piece is highly sought after since it is both stylish and versatile, thanks to its sleek minimalism that evokes retro vibes and its adaptability.
It's easy to see why the Prada Cleo is such a cult classic; she has all the traits mentioned above and more. Owning a leather shoulder bag by this brand is already an accomplishment, thanks to their steep pricing, however their staying power as a fashion house is unmatched.
Celebrities That Love the Prada Cleo
The Prada Cleo Bag is a hot item because of its classic silhouette and adaptability to a wide range of looks. This brushed leather shoulder bag has been spotted on the shoulders of celebrities like Bella Hadid, Kendall Jenner, Hailey Bieber, and Emily Ratajkowski. Proving its legendary standing in the fashion industry by offering international shipping. See images below courtesy of Bustle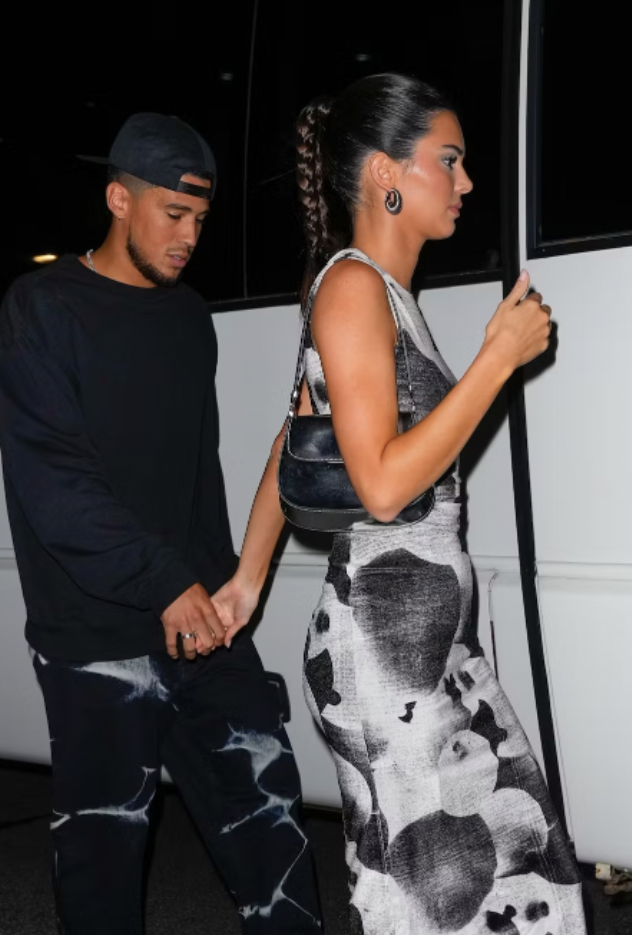 How Big is the Prada Cleo Bag? Size and Capacity
If you need a leather shoulder bag to hold your essentials like a wallet, iPhone, sunglasses, and keys, the Prada Cleo Bag can be a great fit as it have enough room inside. This leather shoulder bag has a simple shape and makes it appropriate for both everyday use and special occasions, and it comes in two sizes (although many people think they're the same size) to accommodate personal preferences between a smaller accessory and one with a bigger capacity for belongings.
Even if you think the Cleo bag by Prada isn't very spacious due to its flat contour, the fact that it bears the designer's name and is instantly recognizable more than makes up for its lack of practical features. Plus it can fit a surprising amount of items!
Prada Cleo Bag Sizes Include:
Medium
Height: 22cm
Width: 27cm
Length: 6cm
Large
Height: 18,5cm
Width: 30cm
Length: 4cm
View this post on Instagram
How much is the Prada Cleo Bag? Price and Availability
The Prada Cleo is priced at $3,250 for the medium size and $3,950 for the large size. Despite its high price, the Prada Cleo Bag is a coveted accessory thanks to its chic silhouette and expert construction.
Taking advantage of sales at stores like Italist for Prada Cleo bags makes this designer purse affordable for shoppers of all means- especially if you're looking to buy new!
Conclusion: Is the Prada Cleo a Classic?
Finally, the Prada Cleo Bag is a great option if you're looking to upgrade your wardrobe with a chic and functional accessory.
But is it a classic bag? The answer is… time will tell. But I will say that based solely on the shape, sleekness, minimal branding, and neutral colors, it gives the aura of timelessness!
The fact that it has maintained its status as a must-have in the world of high fashion for so long means that it is a worthwhile investment.
Durable yet incredibly exquisite, largely due to the wonderfully created brushed leather used by Prada on every aspect, the bag's construction is a major contributor to longevity for people who hope their accessory's design will remain intact for years. The Prada Cleo Bag is something remarkable because of all the above reasons. Another great classic and timeless bag is the Prada Nylon Backpack.
Summary: Is The Cleo Bag The Best Choice for a Prada Bag?
Those who value style and utility will find the Prada Cleo Bag to be a worthwhile investment. Because of its classic look, plethora of possible stylings, and sturdy construction, this brushed leather shoulder bag has maintained its popularity among A-listers for years, and Prada keeps reproducing it year after year. Therefore, the Prada Cleo is the best choice if you want a classic piece of fashion that will likely remain elegant.
Frequently Asked Questions
Is Prada Cleo worth buying?
The Prada Cleo is a fantastic buy because of its beautiful, feminine shape. The investment in Prada's Cleo model, with its chic style, is certainly worth it.
Is Prada Cleo timeless?
This classic Prada Cleo item is the key to elevating your wardrobe to the next level. The cleo is a great choice if you want to maintain your sense of style while still adding a dash of current flair.
Are Prada bags still in style?
The question should be, when are Prada bags NOT in style? Prada produces trendsetting bags year after year; the classic PRADA logo cannot lose that classic aura. So long as you stick to neutral tones and classic silhouettes,
What makes the Prada Cleo Bag's design so timeless?
The Prada Cleo Bag is an enduring accessory because of its combination of contemporary details and traditional tailoring. The brushed leather texture, iconic sleek curved lines, and engraved hardware set this bag apart as one of the most luxurious in the house of Prada.