Dubai Bling and it's Stylish Cast Members (Women of Dubai)
If you're like me, you've flipped on Dubai Bling on Netflix and ended up binge-watching the whole season. The drama? Yes, mainly scripted. The fashion? HOOKED ME. My style inspiration went through the roof after watching this. The women of Dubai know and understand luxury fashion, and I'm living for it.
BTW Dubai just jumped to the top of my travel list.
Let's chat about the women on the Dubai Bling show and their handbags because that's what we do here at Bagover.com. All their styles are so different yet complement the aesthetics of the city so well. We saw Hermes, Dior, Chanel, Versace, and much more. Check out the leading ladies of Dubai Bling on Netflix and their styles below.
Zeina Khoury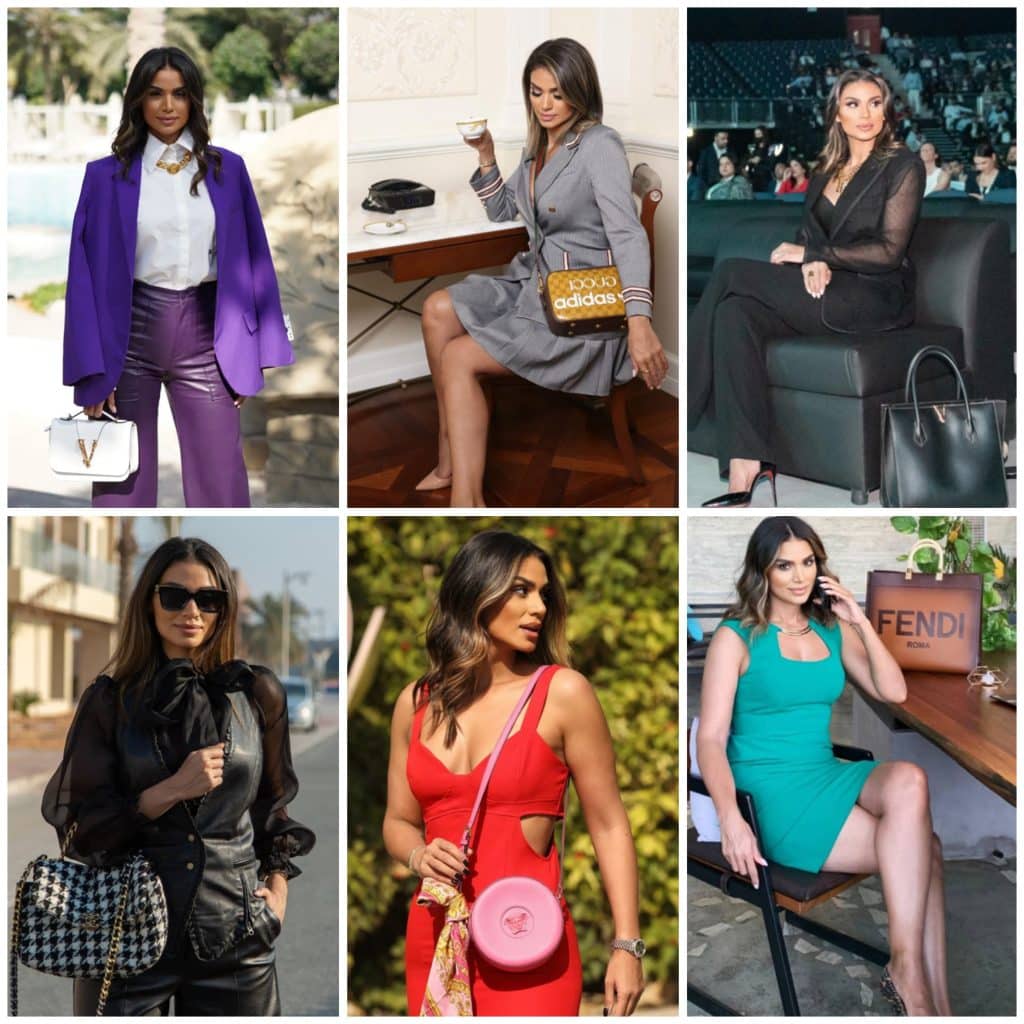 Originally from Lebanon, Zeina created her wealth in the real estate market of Dubai. She was part of the team that launched The Palazzo Versace and has been dubbed "The Queen of Versace." And while we know who the REAL queen of Versace is… Donatella, of course, we still L-O-V-E everything Zeina wears. She is like a goddess among Dubai Bling the cast with her height and stunning body. She looks great in everything; let's be real.
She loves Versace, and as we can tell from her styling in the show, she also stays true to the brand through accessories and handbags. Here are our FAV Zeina moments from the show.
Top Picks for Zeina Khoury Designer Handbags on the Resale Market Now:
Safa Siddiqui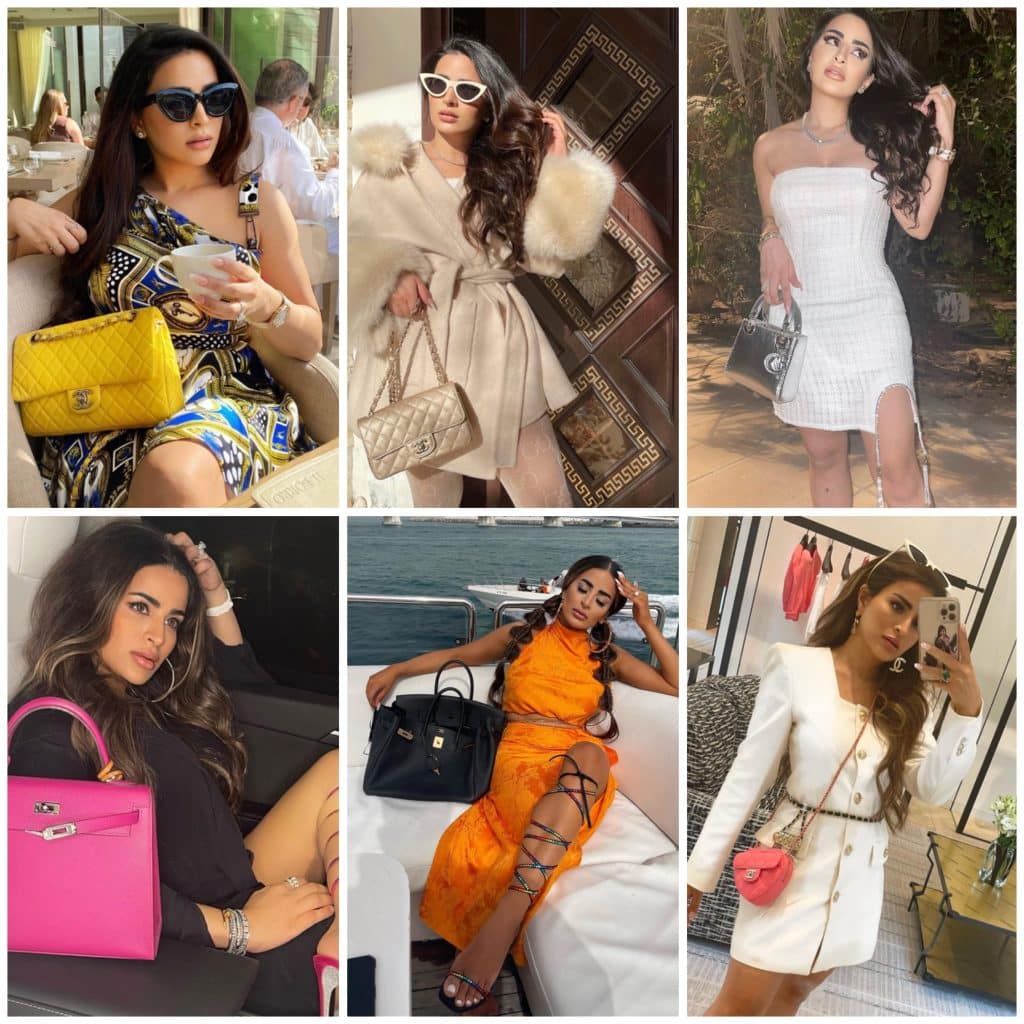 A spicy lil petite woman who is super entertaining to watch on Dubai Bling, and her fashion sense? chef's kiss Safa said her roots stem from Iraq, but she was born and raised in London and moved to Dubai 8 years ago. Safa has a stunning growing family and lives a life of luxury with her husband, her daughter, and another baby on the way.
Safa is not only stylish in her own sense, but she also launched her namesake brand "Safa" on the show. She debuted her fashion line via a Dubai fashion show and was broadcasted on the show. Check out our Hermes Birkin bag price guide here.
Top Picks for Safa Siddiqui Designer Handbags on the Resale Market Now:
Farhana Bodi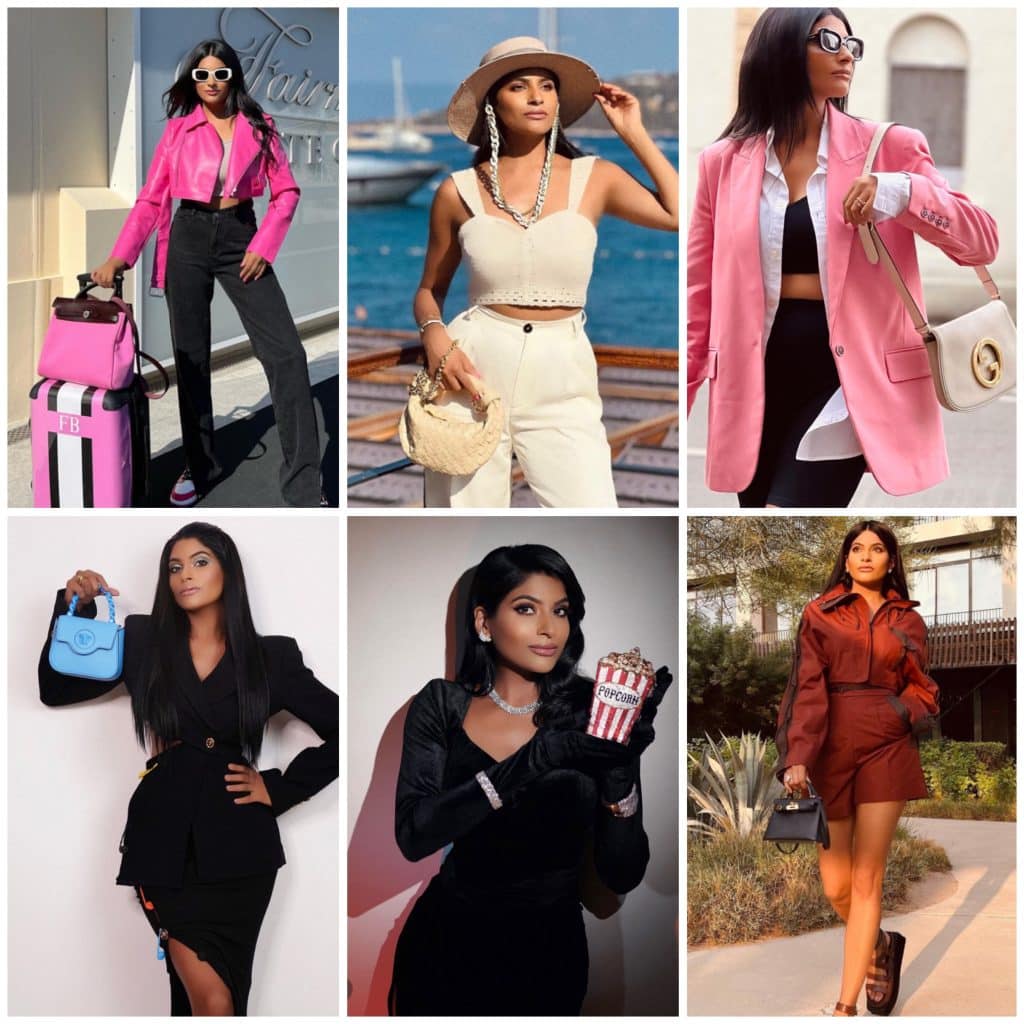 The influencer of the group (we love a working woman), Farhana got a bad rep from the get-go as there was some tension between her and the other girls. Nonetheless, her style also blends western styles with Indian and Middle-Eastern looks. She's been in Dubai since 2008 and is a single mother of a young boy. A woman who grows on you after watching Dubai Bling till the end of season 1. Maybe we'll grow to love her in S2? Check out our full guide into buying the "cheap hermes bag" the Hermes Herbag.
Top Picks for Farhana Bodi Designer Handbags on the Resale Market Now:
LoJain Omran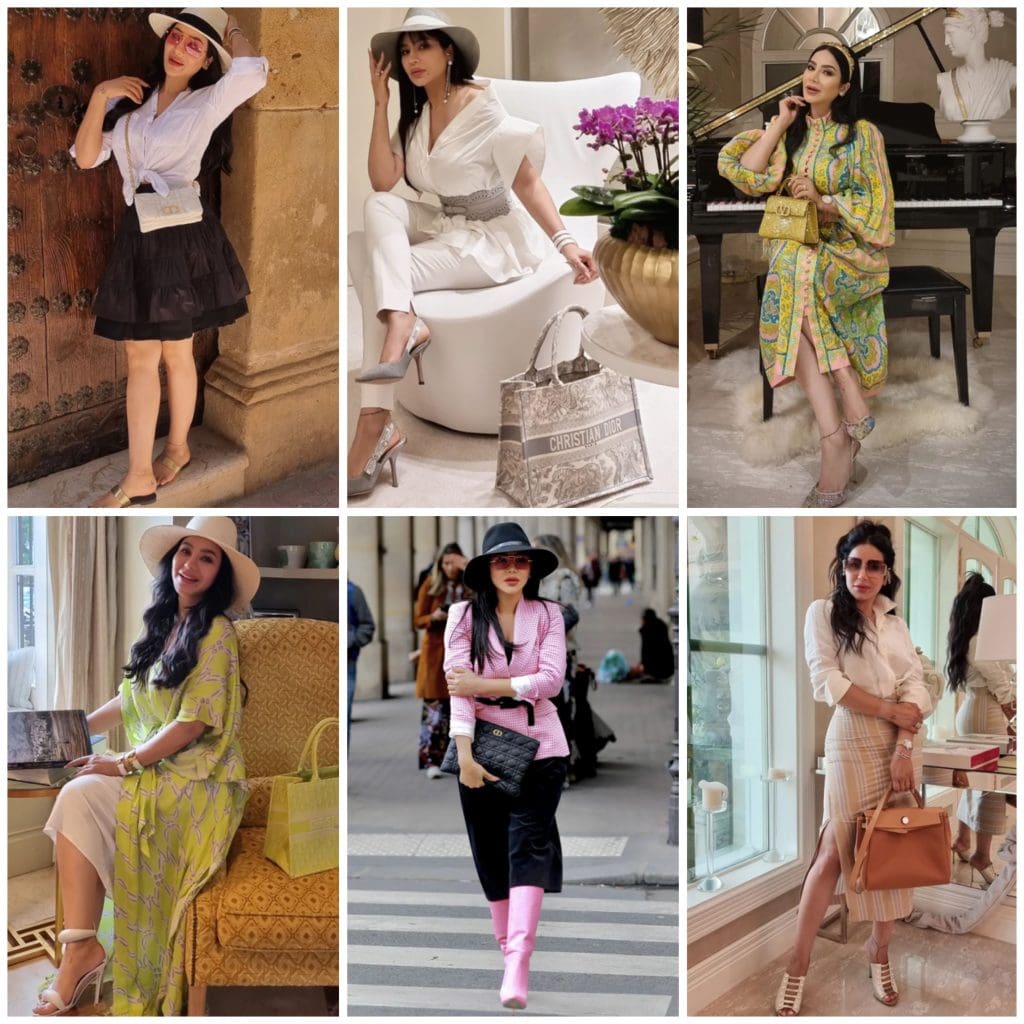 A Saudi Millionaire who works as a TV host and celebrity personality in Dubai. She already had a massive following before coming to Dubai Bling, but she's introduced as a woman interested in transitioning her career into acting. She's a warm personality on the show; she gives a break from all the drama. Her style is glam, glam, and more glam. I love everything she wears, and it all looks great on her.
Top Picks for LoJain Omran Designer Handbags on the Resale Market Now:
Loujain Adada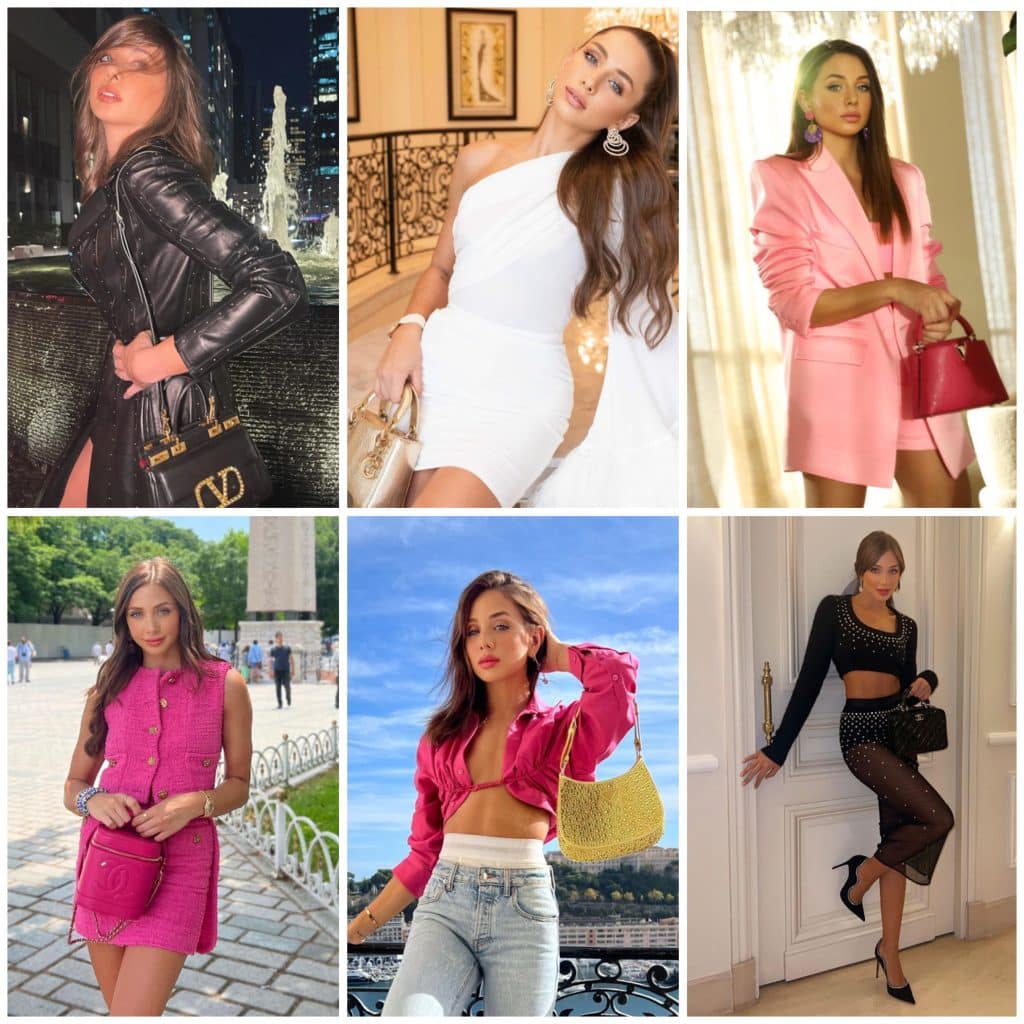 LJ is a stunning barbie girl who lives and breathes luxury. She married a Saudi billionaire businessman at the ripe age of 21 and became a widow at 27; he was 30 years her senior. She has two young daughters (who we don't get to meet on the show). LJ enters the show with a bang as she says she's ready to date five years after her husband's passing.
Her style is very, very vogue. From classic looks, stunning colors, and extremely modern silhouettes, she's an IT girl on Dubai Bling for sure.
Top Picks for Loujain Adada Designer Handbags on the Resale Market Now:
Danya Mohammed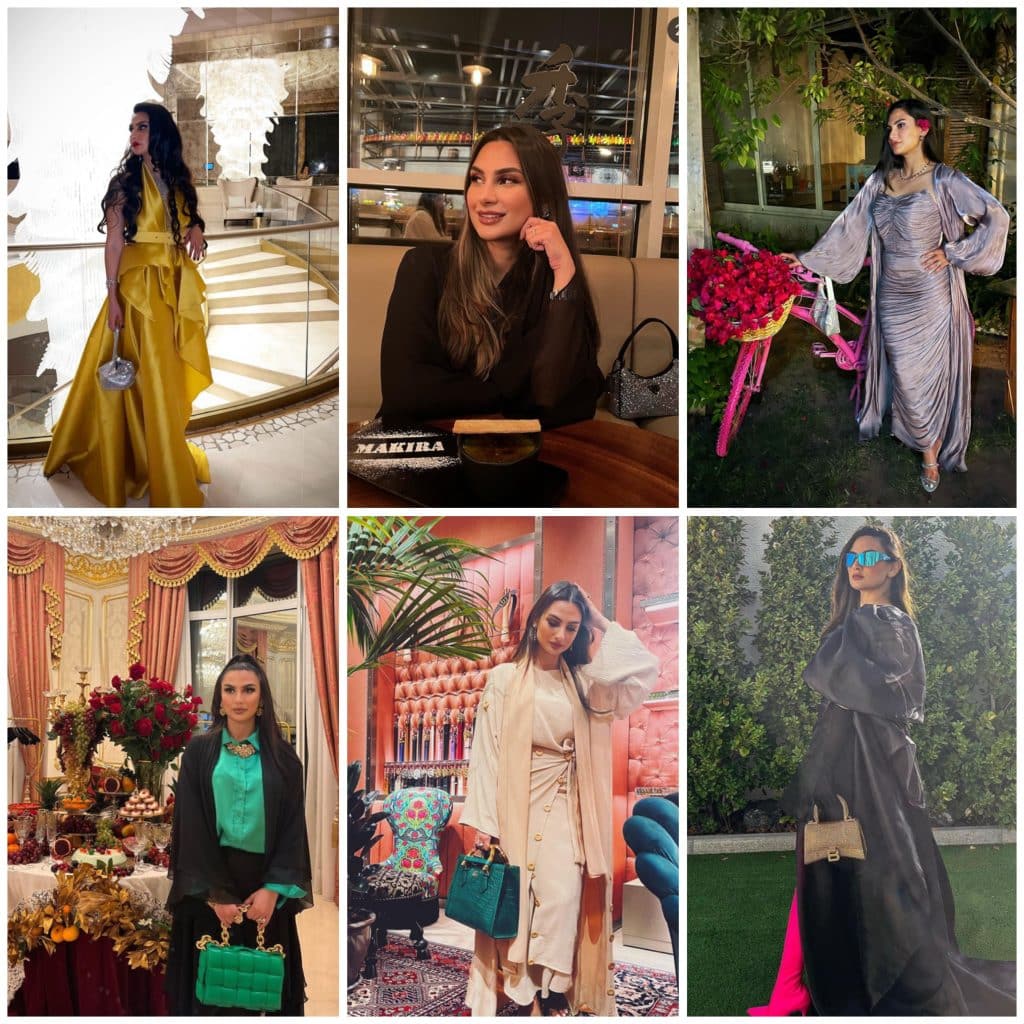 Dubbed "Diva Dee" she's a firecracker who (by the end of the show) literally makes enemies with all the girls. She dresses in mid-century glam during the interviews but very- California chic on the streets. She's the wife of DJ Bliss (Bliss is my fav personality tbh). Danya is the one you love to hate. Every show needs a villain, no? On Dubai Bling, she gives me sexy Gucci vibes.
Top Picks for Danya Mohammed Designer Handbags on the Resale Market Now: