Valentino "UN CHÂTEAU" Haute Couture
Fall/Winter 2023-24 Fashion Show
ValentinoUnChateau
The Valentino haute couture F/W 2023-2024 show rolled out on the white carpet in the most gorgeous chateau in Chantilly, just north of Paris, with seating wrapped around the stunning fountain.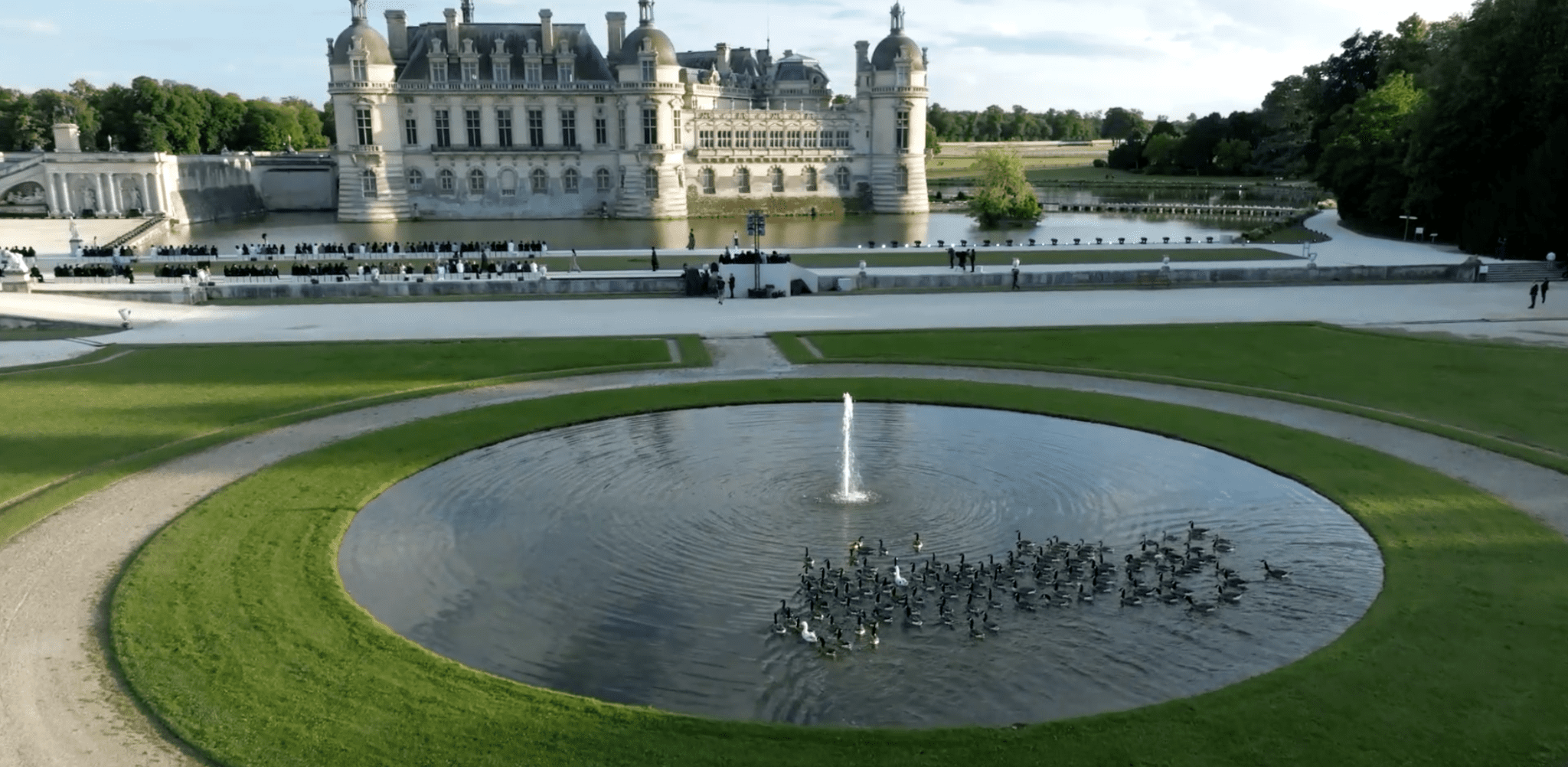 Kaia Gerber opened the show wearing a relaxed sparkly denim, a crisp white shirt, silver metallic bow sandals, and chandelier earrings.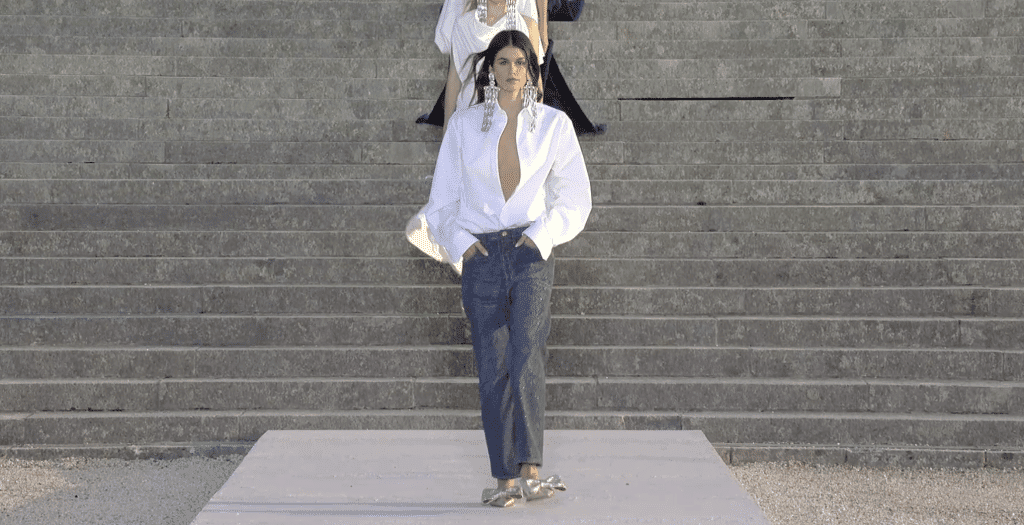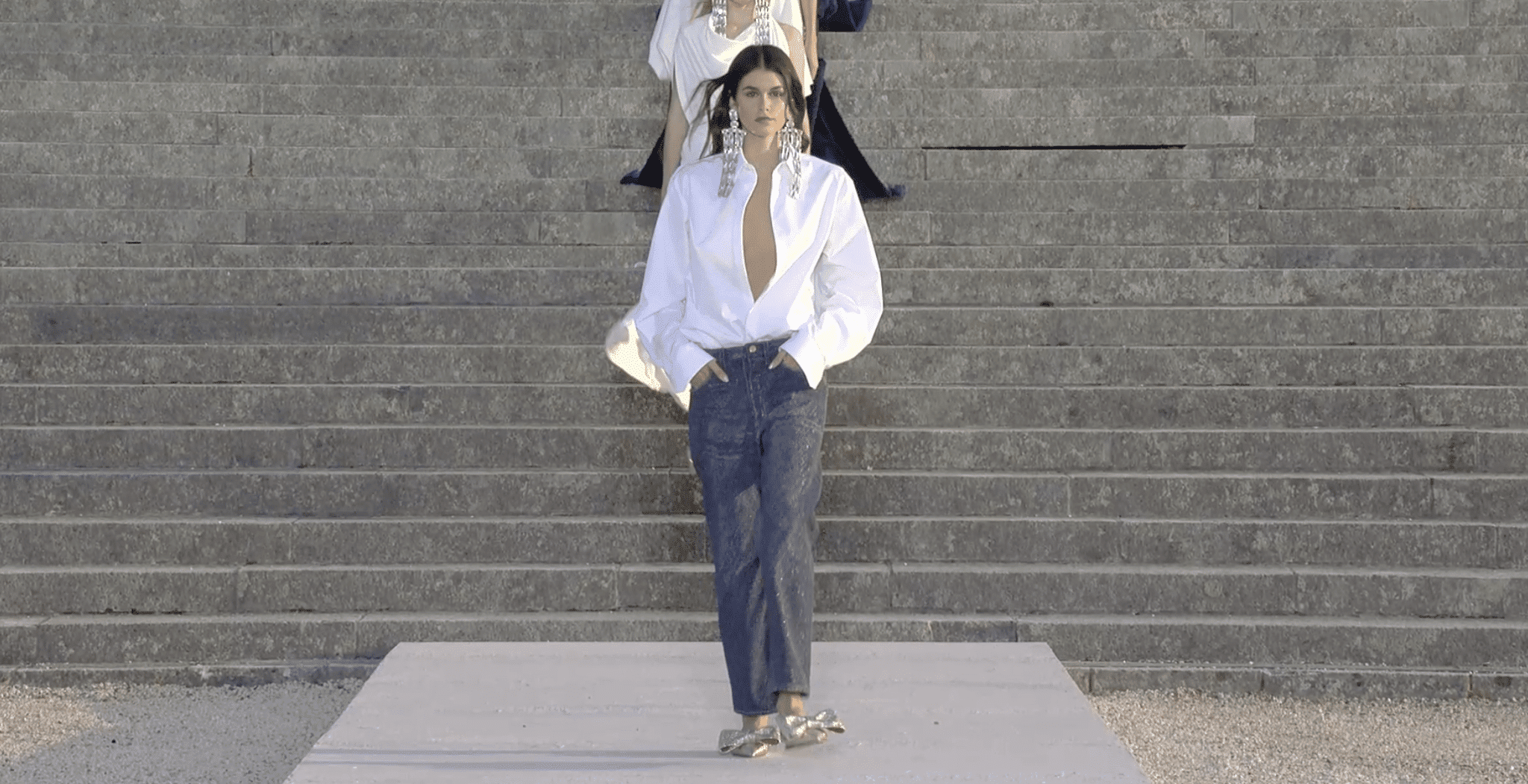 The looks quickly moved into gowns. The bow flats were a consistent accessory among all looks. Flowy gowns, large curly hair, and bold cutouts became the overall theme: metallics and bold colors from royal blue to blood reds.
One thing is for sure; Valentino pink is still alive and well.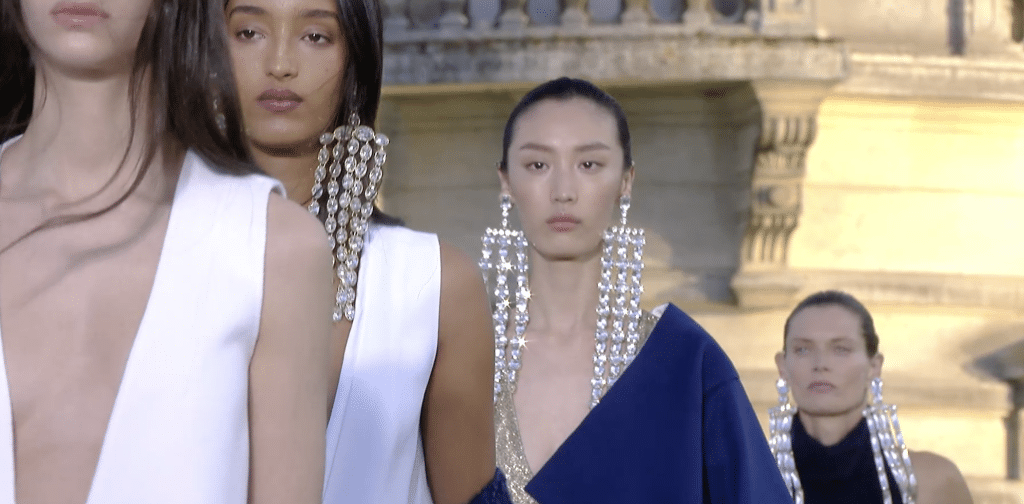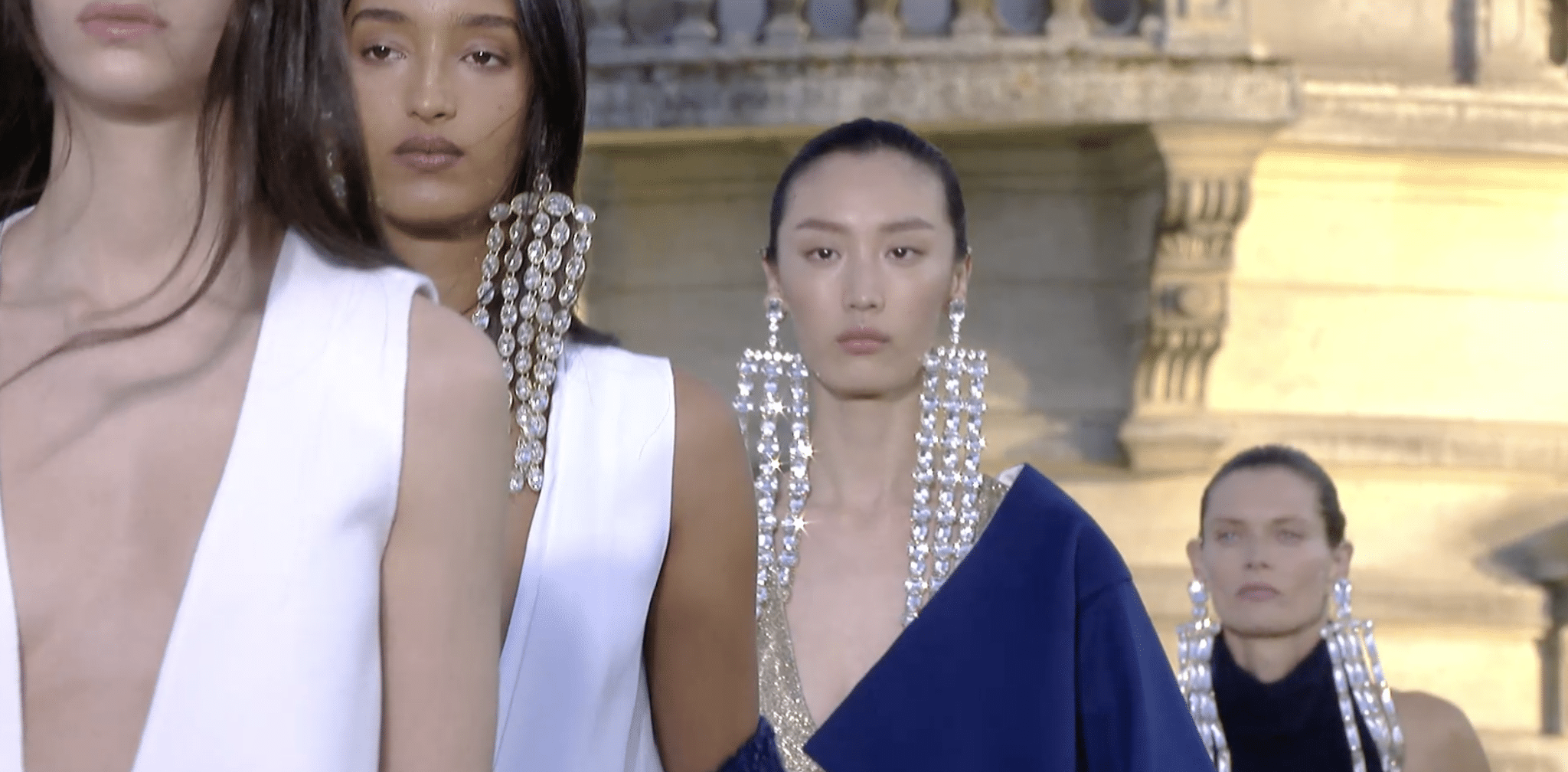 Relaxed silhouettes and as for accessories? The flats and chandelier earrings, and massive headpieces. No Valentino bags today, folks.
We saw florals in block colors, with 3-d florals being a talking point: a huge Valentino pink floral headpiece to steal the show and other sparkly headpieces.