Any Louis Vuitton leather bag enthusiast, understands the quality the fashion house has tried to maintain over the years since it launched its luxury handbags in 1845, and that's why most of their classic styles make it to the 'it' list.
Louis Vuitton uses the finest material, and you are assured of top-notch quality and value for your money if you purchase any of their products.
According to Forbes, Louis Vuitton bags are among the most valuable luxury brands globally – as of 2021, the company's net worth is valued at $ 130 billion.
While every Louis Vuitton handbag, trunk, and other accessories are different, not all Louis Vuitton material used for their bags is created equal. Each of their accessories is created with unique, high-quality material and impeccable design.
Different Louis Vuitton bag styles have different leathers, and it's essential to have information on each one of them. If you are keen on fashion brands and would like to learn which material and accessories Louis Vuitton use, your search is over.
What are Louis Vuitton Bags Made of? 
The Louis Vuitton fashion house uses some of the best materials and artistry to create their designer bags. The main materials they use to create some of their iconic bags are leather, coated canvas, and animal skin. The hardware of the bags is usually made from gold and brass.
When considering investing in Louis Vuitton bags and purses, the rule of thumb is to go for the classic pieces that never go out of style and increase in value, such as the Louis Vuitton Speedy and Neverfull bags.
However, keep an eye out for limited editions, which the brand usually produces for runway collections. And exotic leathers such as alligator, snakeskin, and ostrich are the ultimate prize for any bag collector.
Each Louis Vuitton bag varies from style to style, and so do the materials used to create each style. for example, classic bags such as Speedy and the Neverfull are mostly made from coated canvas. At the same time, other options such as vachetta leather are also available.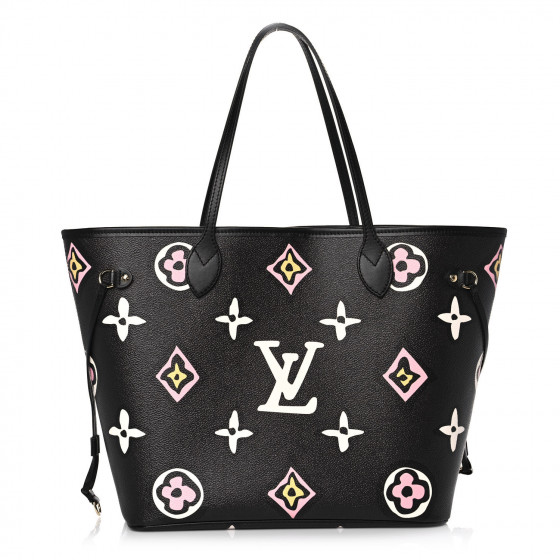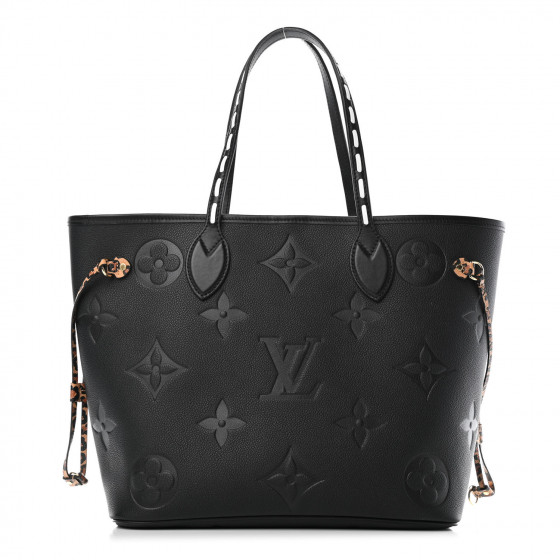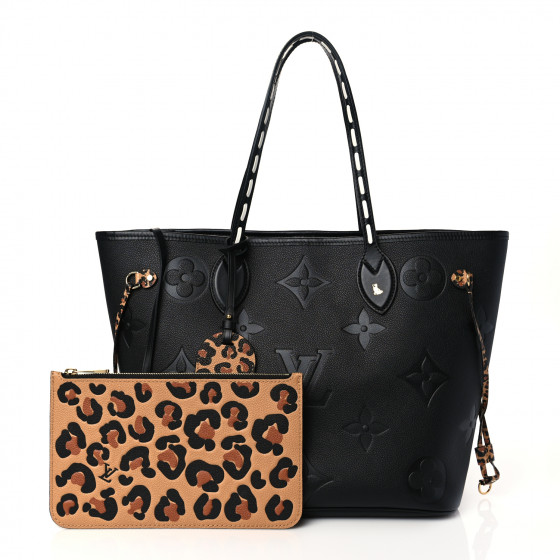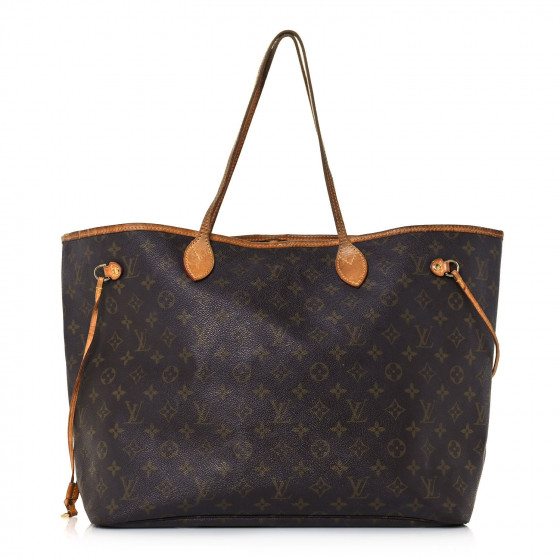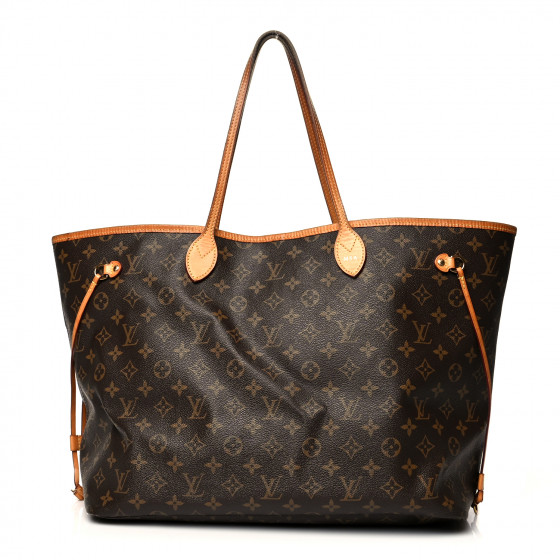 Why is LV so expensive?
Louis Vuitton products are expensive due to the high manufacturing cost. Its collections are handmade by artisans with experience from France, the United States, and Europe using expensive materials.
However, even the highest quality products may lose value if too many are in the market. No wonder Louis Vuitton suspends the production of a bag once it hits its sales target.
While the design color and pattern of Louis Vuitton bags are eye-catching, there's more to why these items could cost you your entire life's savings. Here is why;
Louis Vuitton uses the best high-quality materials
Before they start producing any of their bags, they select and sort out the materials for blemishes and imperfections. Each material like Louis Vuitton leather is also specially treated to ensure they uphold against extreme wear and tear or weather.
Louis Vuitton has a strict quality control process
The bags are subjected to a restricted quality control process. Hardware like zippers is usually opened and closed more than five thousand times by robotic machines. Then the bags are exposed to UV rays.
While these may seem a bit extreme, it has helped create some of the most resilient and durable bags in the market today.
Louis Vuitton produces limited editions
Louis Vuitton controls its manufacturing and production. Please don't hold your breath waiting for a sale on any site on any of its items; they stop production once they've reached their sales target.
While Louis Vuitton takes care to ensure they limit all of their production, some products are limited. For example, did you know that there are only 85 of the 2018 Royal Wedding Petite Malle handbags in existence. that may explain why you may see the bag with a $16,500 price tag.
Does Louis Vuitton use real leather?
Yes, the luxury brand uses real leather in most of its bags. Almost all Louis Vuitton bags are made from leather or feature leather trims like their handles. A common misconception about the brand is that the Louis Vuitton canvas, which includes Damier Azur or Damier Ebene, and the monogram is made from leather.
Louis Vuitton canvas is not leather, but most items made from the coated canvas consist of vachetta handles and trims.
Some bags, however, are entirely made from coated canvas and feature no leather, such as the new OnTheGo tote bag.
The classic Louis Vuitton bags that are beloved by women and men, including the well-known Speedy, Neverful, Alma, or the Noe, feature leather trims such as leather straps and handles. Bags like the Capucines and LockMe range are made from leather, with the Capucines bag having a leather lining.
Louis Vuitton uses various types of leather throughout its range of designer bags. The brand has untreated, cowhide, exotic, and patent leather used to make some of its items. The exotic leather is rare and is mainly for its exclusive models.
What type of leather does Louis Vuitton use?
To care for your prized accessory, it's worth knowing the unique material the luxury brand uses. Some leathers are exotic and rare, which will cost you more and may require special care and cleaning treatments for your new bag. Other types of related leather they use to make the bags are more durable and practical for daily use.
Here are some of the leather Louis Vuitton luxury brand uses in most of their bags.
Vachetta leather
Vachetta leather is a popular untreated calf hide leather that the brand is well known for. It's soft to the touch and is also durable. Vachetta leather will also naturally darken over time due to natural oils absorbed by the untreated leather or exposure to sunlight.
EPI leather
Epi leather is by far the luxury brand's common leather option, and it's due to its durability. Epi leather is sturdy and hardwearing. It is unique in texture, which is a stamped vegetable tanned hide that the brand can create into many different colors.
Electric EPI leather
Electric EPI leather is a variation of EPI leather and comes in a shiny look.
Empreinte leather
Empreinte leather is a much less rigid material that is soft and supple yet incredibly durable with a light texture and the popular monogram embossing.
Vernis leather
Vernis means varnish in French and is a smooth patent leather embossed with Louis Vuitton's signature monogram pattern. It was introduced in 1998 by Marc jacobs and is used to create some of the men's wallets.
Vernis is susceptible to scratches and can easily be damaged by sunlight. The material is also prone to color transfer from non-color fast things.
Lambskin leather
Lambskin is created from young sheep. The material is lightweight and luxuriously soft to the touch.
Monogram Mat
The monogram mat is commonly used in Louis Vuitton's newer model designs for a more subtle look. While the popular signature monogram is the same, this material is perforated and not printed into leather.
Taurillon leather
Taurillon is the most understated of the Louis Vuitton leathers. This particular one does not come with the usual monograms or marks other than the foil stamp. It is soft but can wear faster if not cared for properly.
Exotic leather
This type of leather includes crocodile/alligator, ostrich, or python. They are very expensive due to their rarity. The ostrich leather is soft to the touch and is among the strongest material. The python leather requires extra care for the scales as they rise over time.
How To Buy Louis Vuitton: Use Our LV Bag Finder Below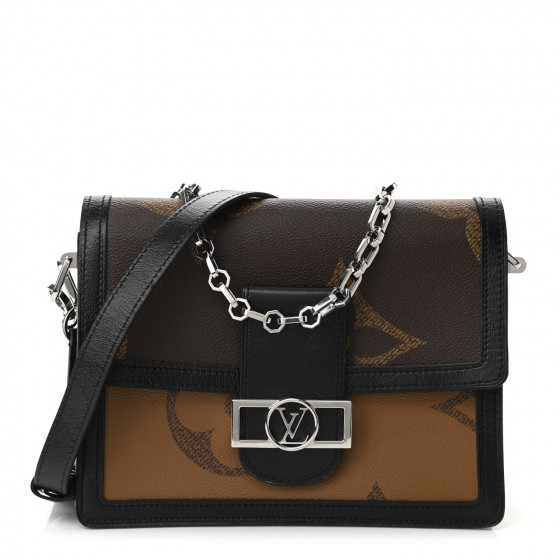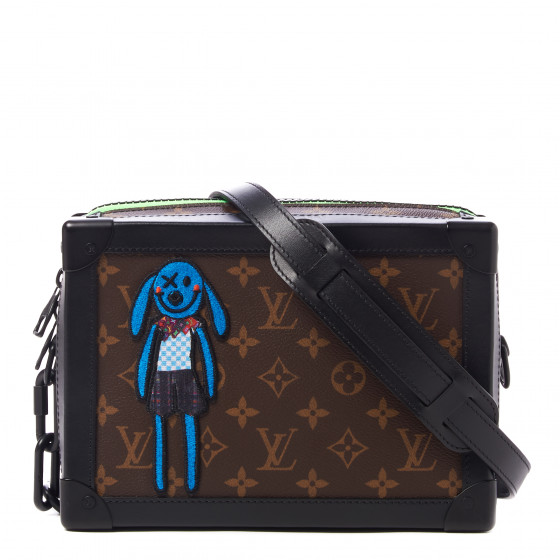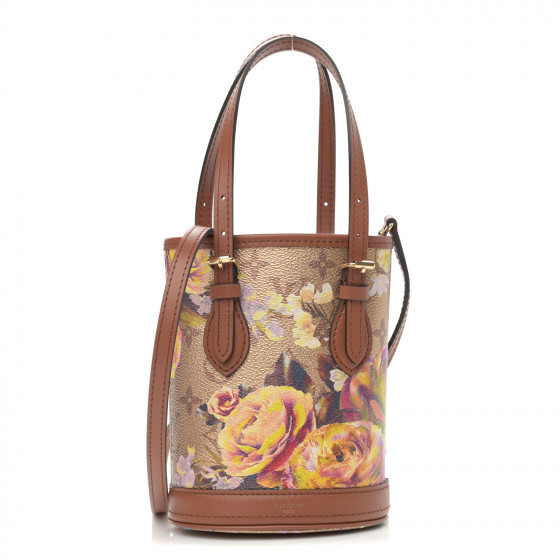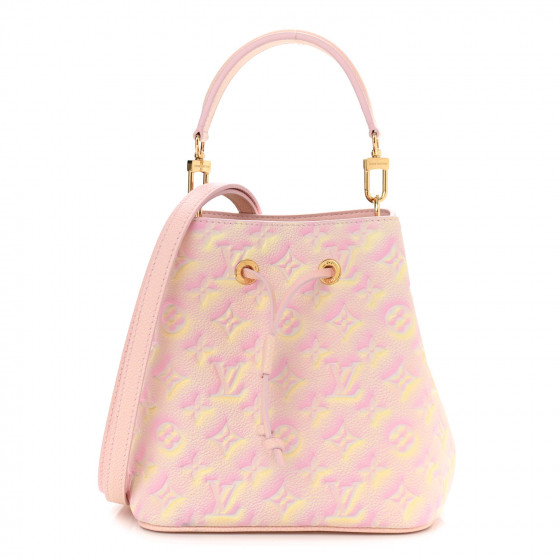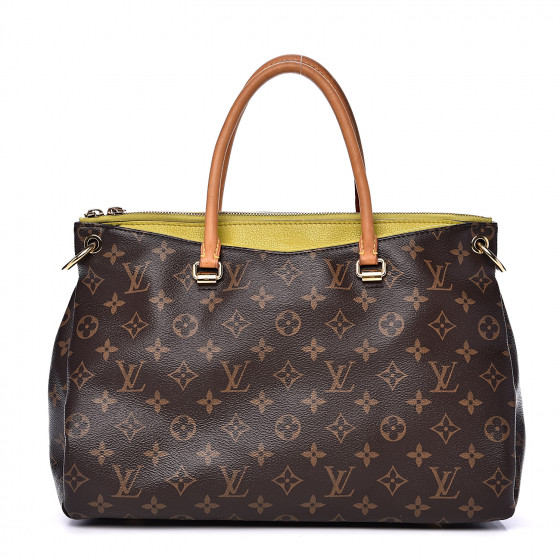 Where does LV get their leather?
Louis Vuitton sources their raw material from highly specialized suppliers mainly based in France and neighboring European countries.
The key raw materials they use in most of their products are canvas and leather.
How to clean your Louis Vuitton leather bag
Cleaning and caring for your Louis Vuitton crossbody bag is imperative to reduce dirt and buildup. To clean the bag, it's advisable to buy a simple leather cleaner followed by a conditioner to remove dirt without damaging the material. The conditioner helps restore and nourish the leather.
The cleaners are available in many stores, or you can search online and see which site has the one that works and will produce the desired results.
What is Louis Vuitton Coated Canvas made of?
The popular Louis Vuitton signature monogram beloved by many women is printed on cotton canvas, the same as the lighter color Damier Azur checkerboard print and the dark brown Damier ebene print.
The canvas is created from 100% cotton material, which they coat with vinyl. The process then forms the hardwearing feature of Louis Vuitton's coated canvas. Essentially the canvas is not made from leather.
How to take care of Louis Vuitton bags made of canvas
To clean your Louis Vuitton bag made from canvas, take a damp clean cloth and gently wipe it. Ensure that you avoid touching the leather trims with water, as this may damage the leather and leave unsightly marks.
Conclusion
Louis Vuitton bags don't come cheap, and when you shop for a new bag and find it treat it as an investment. Also, ensure you clean it and store it well. The bags usually come with a free dustbag, so please store it in the dustbag and not in a plastic bag because it needs to breathe.